The Z-Festival and its Champions!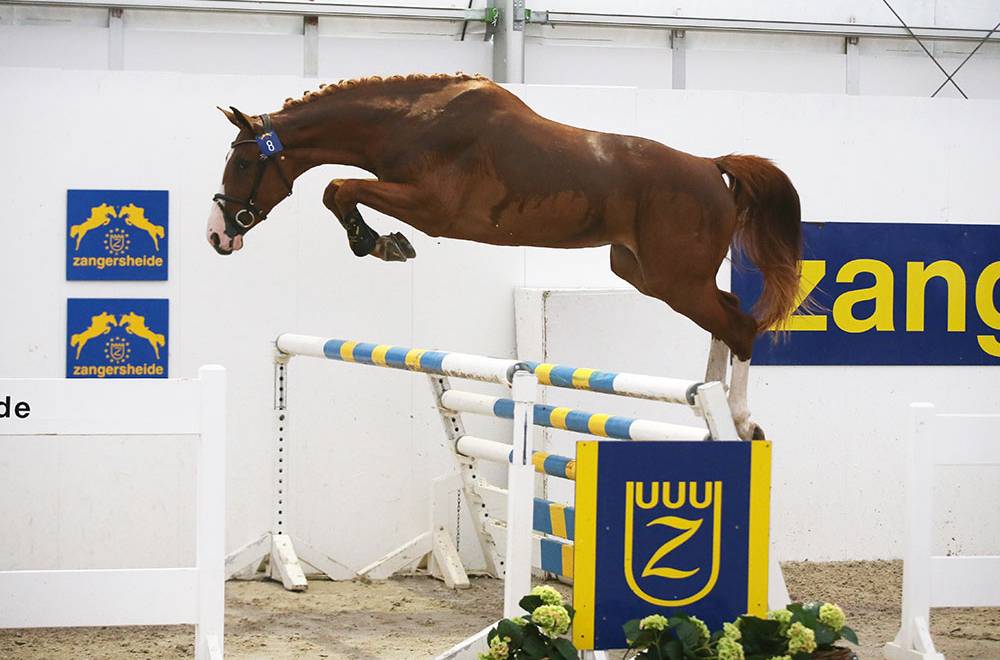 31 July 2019
The 2019 Z-Festival has been marked by excessive heat, violent storms that disrupted Friday's sessions, and then rain but as always, the Zangersheide teams made quick decisions and adapted as best they could to the weather conditions.
On the female side, Cava Girl (Chat Botté du Ruisseau Z x Levisto) won the young fillies' category, while Bellerini WP Z (Balou du Rouet x Cassito) won the "intermediate" fillies' category, and D'amour van den Haze (Dominator 2000 Z x Zapatero VDL) was the older mares' winner.
On the male side, the crown went to Czaba Z (Codex One x Cartani) in the young colts' category, while in the "intermediate" colts' category, Cabrio vd Heffinck took the double with Cabrio L Z and Cyran Z taking first and second respectively. Carinjo vd Holstenhoeve (Classic Orange Z x Indorado) won the older stallions' category.
During the 3 year old's free jump on Sunday, it wasn't until the very end of the event that Fiston de Bo Z (Flipper d'Elle x Calvaro Z) won ahead of Precious LPH Z (President x Darco), while the pinto Daily Magic Z (Dominator 2000 Z x Mister Duc xx) took third place on the podium.
The jury was composed of Hans Meyer, Gilles Botton and Luc Tilleman for the foals, while on Sunday Mario Everse sat with the two Belgians to judge the free jump while Hans Meyer judged the 4-year-olds in the rain in a style event won by Jan Vlemminx on Cibello Z (Cicero x Levisto), the daughter of La Belle Dame who started at the top level under Zoe Conter's saddle, and who is herself a daughter of Judy Ann Melchior's star, Grande Dame.