The young Belgians sweep all three categories in Vilamoura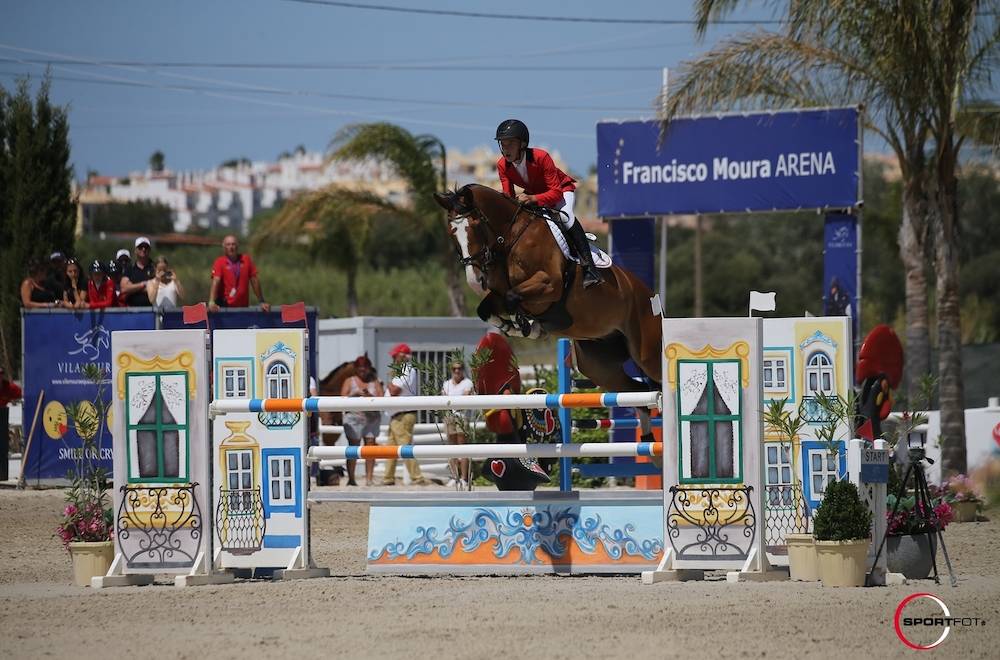 24 July 2021
Author : Mélina Massias
The team events ended this Saturday at the European Youth Championships in Vilamoura. The Belgians, already on the top step of the podium in the Junior and Young Rider categories, continued their momentum and won the gold medal in the Children's category.
Leading the team championship before the final round, the young French riders didn't line up any perfect runs and were demoted from the podium. They were caught out by many four-fault rounds, which was a gift for their Belgian neighbors. Represented by Estee Bomere, Yari van den Branden, Nikita van der Meerschen and Seppe Wouters, Belgium didn't add any points to their score today, and with a championship total of 4 points, they won ahead of Italy and Great Britain. It's a historic three-peat for Belgium, which has also reigned over the Senior category since winning the European Championships in Rotterdam in 2019.
Though the team championships are now over, the riders present in Portugal must still battle it out in their various individual finals, which will end tomorrow. It's an opportunity for the rest of the nations present to hope to finally hear their national anthems played!
Featured photo: Seppe Wouters and Porthos Maestro Wh Z contributed well to the Belgian victory in the Children's category thanks to their double clear round in the team competition.
Photo credit: Sportfot.com