From withdrawals to reshuffles, there's been some movement just before the team events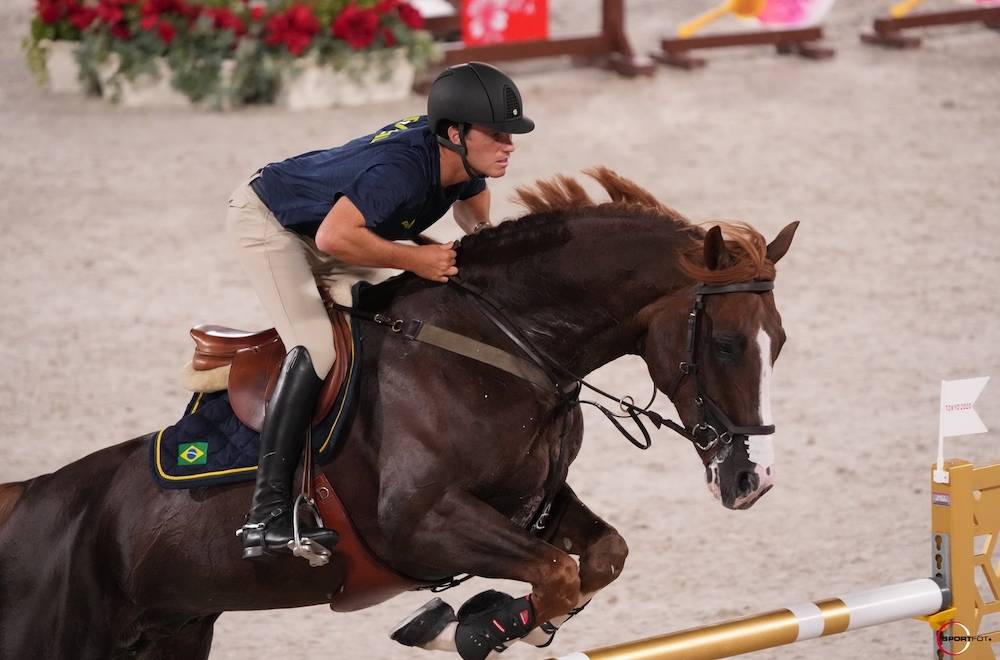 05 August 2021
Author : Eléonore Magnien
After the individual final and Ben Maher's victory with Explosion W (Chacco Blue), it's time for the team championship to begin. One of the special features of this new Olympic format is that team leaders can reshuffle their selections after the second horse trot-up which was successfully completed today for everyone.
One particularly notable change was that of Cian O'Conor. Kilkenny (Cardento) came close to qualifying for the jump-off yesterday with a course penalized by a single time fault. However, the gelding suffered a severe nosebleed in the middle of his run. He was, of course, well taken care of by the vets when he left the arena and they declared him fine and fit to compete. However, Cian preferred to retire and give up his place to Shane Sweetnam with Alejandro (Acorado's Ass).
There was disappointment too for Great Britain. A slight swelling appeared on one of the limbs of Hello Jefferson (Cooper vd Heffinck) after yesterday's event. His rider, Scott Brash, decided to withdraw him from the competition. They will be replaced by Holly Smith and Denver (Albfuehren's Memphis).
For Belgium, Peter Weinberg preferred to bring in Pieter Devos and Claire Z (Clearway Z) and withdraw Niels Bruynseels who wasn't really able to count on Delux van T&L (Toulon) during the individual final.
After a half-hearted start to the week, France, Germany, Switzerland and the United States have respectively chosen to bring in Simon Delestre in lieu of Mathieu Billot, Maurice Tebbel in exchange for Christian Kukuk, Bryan Balsiger in exchange for Beat Mandli and McLain Ward in the place of Kent Farrington.
Philippe Guerdat has chosen a slightly different strategy for Brazil by sending only two pairs to compete in the individual final while keeping the other two back for the team championship. Pedro Veniss and Rodrigo Pessoa will compete for the first time tomorrow with Marlon Modolo Zanotelli.
See you tomorrow at noon (French time) to see if these strategies bear fruit.
Featured photo: Pedro Veniss and Quabri de l'Isle will start tomorrow on one of their last courses before the stallion retires © Sportfot.com