Winter Equestrian Festival Finale Grand Prix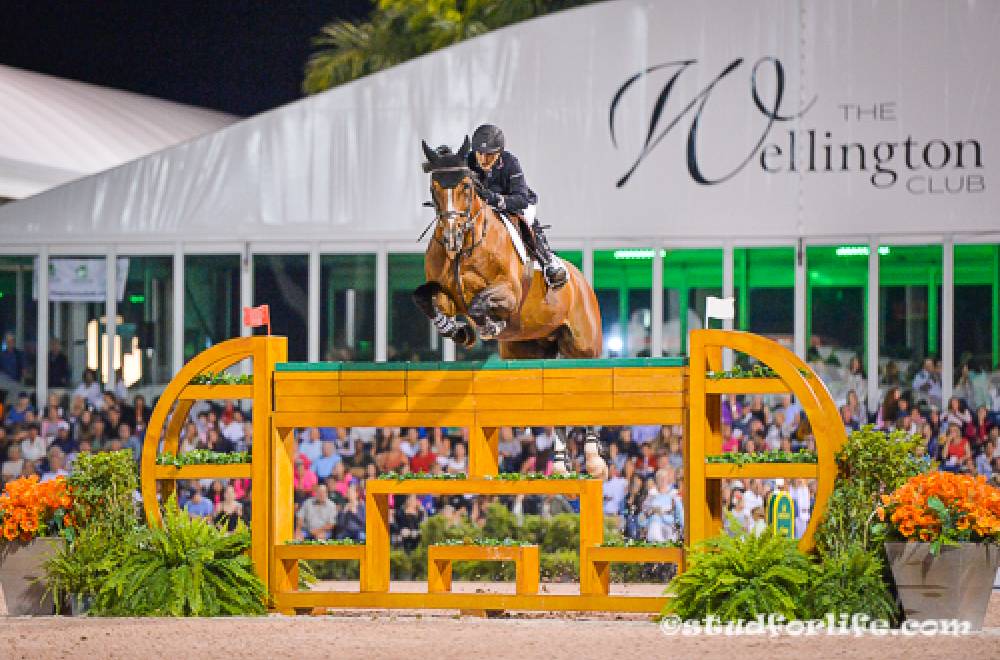 02 April 2018
Untitled Document Winter Equestrian Festival 2018 - $500,000 Rolex Grand Prix CSI5* Finale


The final week of winter circuit competition in Wellington, Florida ended with an exciting flourish on Saturday, March 31, 2018 when the USA's Margie Engle won the biggest grand prix of the circuit. The win fell on Engle's 60th birthday, making the victory even more sweet. She topped a challenging class of 40 entries with her long-time mount, the 11 year old stallion Royce.
Aside from three early clears, for much of the class, it looked to be a small jumpoff in front of the packed crowd. But the last three riders in the first round order; Conor Swail, Margie Engle, and Mclain Ward, raised the roof by successively going clear and doubling the jumpoff that immediately followed. The Rolex oxer as the final fence (above) came down to spoil the hopes of many pairs, including Daniel Coyle and Cita.
For Engle, who went second to last in the jumpoff, and took the win as the only rider to jump double clear under 40 seconds, the victory was a well-deserved finish to her winter season. She has improved the rideability of Royce with the help of dressage trainer Lisa Wilcox, and gave the stallion a rest from competing for much of circuit. So he was more than fresh on Saturday night to go for the biggest title of WEF 2018.