The winners of the weekend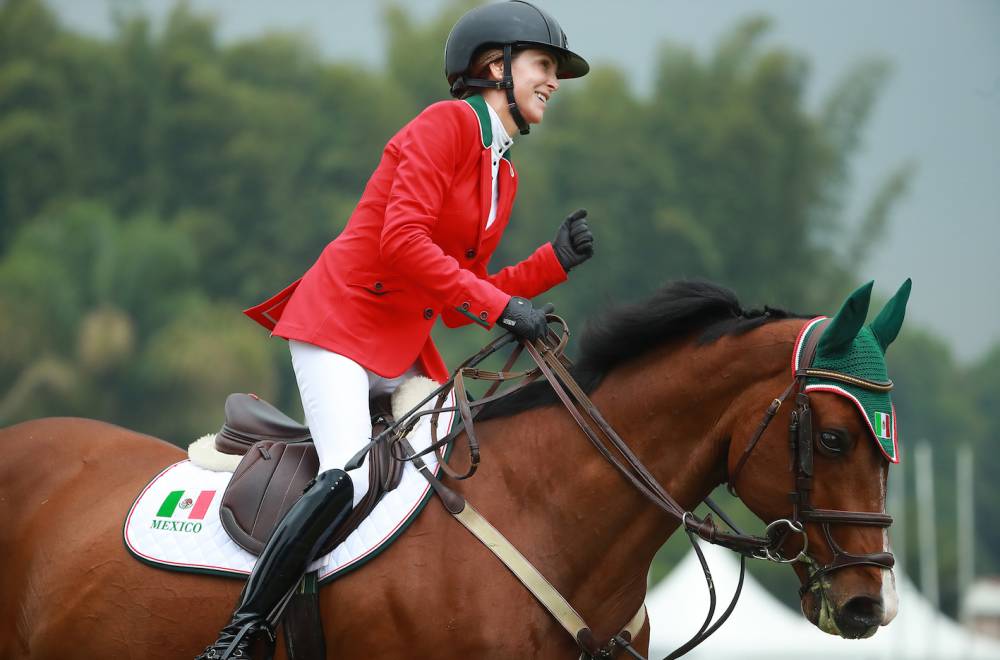 07 May 2019
Stanny van Paesschen's team is once again successful on its home ground. Mexico has won a Coapexpan Nations Cup in which there was no double clear round. The best achievement belonged to Lorenza O'Farrill on Queens Darling (Quidam's Rubin), who had already won the Grand Prix as the only double clear round on Friday on Calvira (Calvaro).
In Le Touquet, the Portuguese rider Rodrigo Giesteira Almeida won the Grand Prix*** on Gc Chopin's Bushi (Contendro II), ahead of Frank Schuttert on Queensland E (Quickfire by Ferann) and a French trio led by Emeric George on Chopin des Hayettes (Radco by Houtveld), Juliette Faligot on Arqana de Riverland (Cornet Obolensky), and Guillaume Foutrier on Valdocco des Caps (Number One d'Iso).
In Bonheiden, it was a Belgian victory for Dieter Vermeiren in the Grand Prix** on Kingston Town 111 Z (Kashmir van't Schuttershof) ahead of Frenchman Bruno Selva on Vif de la Fontaine (Dollar du Murier) and Willem Greve on Faro (Calvaro).
In Fontainebleau, the young people took possession of the Grand Parquet. Harry Hallen won the U25 Grand Prix with Dancing Queen (Dulf vd Bisschop) ahead of the very young Valentine Delaveau on Vivaldi des Forêts (Orlando) and Leonore Laville on Tanagra de la Roche (Flipper d'Elle). Another Frenchman drawing attention again was the young Thomas Scalabre, known for winning several French championship titles on the family pony Sligo de Mormal, who took a nice fifth place with his delicate Bagheera des Bruyeres (Lando), after a fault during the jump-off.
Clément Gras won the Young Riders Grand Prix on Volga d'Altenbach (Diamant de Sémilly), ahead of Emil Hallundbaek of Denmark on Cool and Luke (Cascari) and Juan José Gomez Barba of Spain on Frappant (Warrant).