The winners of the weekend.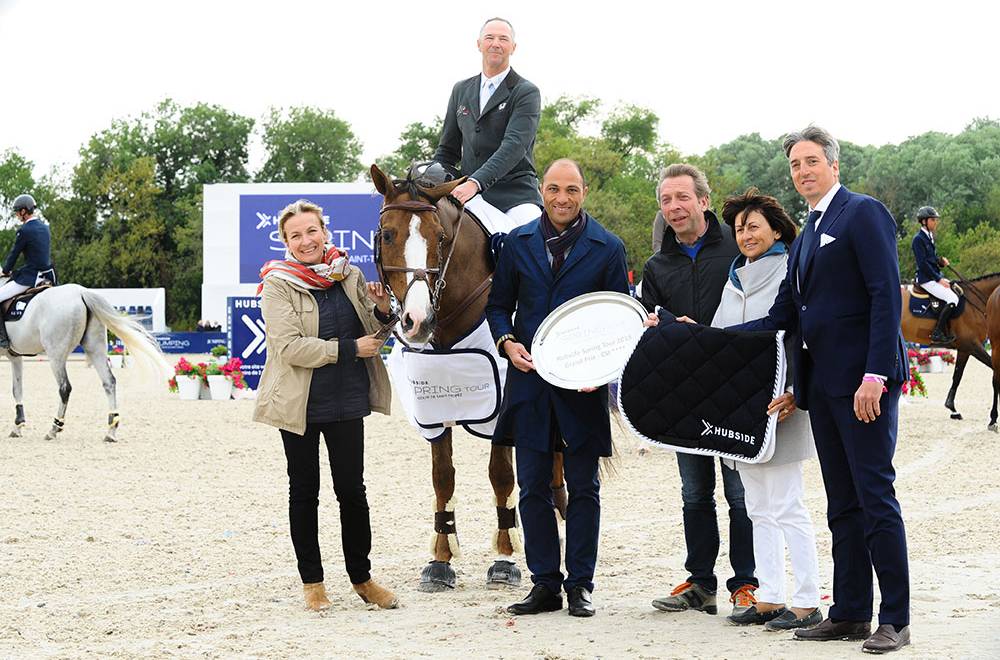 22 April 2019
No less than 15 runners-up and 4 combinations were penalized by one time point in Saint Tropez... but the best were in front! Patrice Delaveau won the four-star Grand Prix with Aquila (Ovidius) ahead of Steve Guerdat on Flair (Quamikase des Forêts), while Brazilian Eduardo Menezes completed the podium with Chaganus (Chacco Blue). Philippe Rozier finished 4th with Cristallo A (Casall) while the break-out star of 2018, Alexis Deroubaix, was back with Timon d'Aure (Mylord Carthago) to round out the CSIO's top five.
In Lanaken also, the Belgian star of 2018 came to the fore, even if the victory was French. Titouan Schumacher won the Lanaken Grand Prix*** with his faithful Atome Z (Amadeus Z) with almost three seconds in hand over Yves Vanderhasselt. The Belgian also showed that Jeunesse (Eldorado vd Zeshoek) is improving and is ready for the outdoor season, even though the pair have not competed in any five star competitions since their incredible performance in Aachen! They're well rested. The young Ruben Romp completed the podium with Bugatty Go (Concorde), while Frédéric Vernaet had a beautiful round for 4th place with Dieu Merci van T&L (Toulon).
It was another Grand Prix victory for Laura Renwick with Bintang (Tangelo vd Zuuthoeve), depriving Gonzalo Anon the double, finishing second and third with Elisa vd Helle (Castellino vd Helle) and Amigo (Tadmus), respectively. Adeline Hécart was 4th with Vendetta de la Roque (Kannan).
In Opglabeek, Ugo Berritella showed that he had not lost any of his ability. Riding Picobello Jasmine (Arezzo), who he has been entrusted with by his former boss Gregory Wathelet, the young man simply stuck himself in front Rolf Goran Bengtsson's nose! The Swede was in Carlyle's saddle, a son of his old star Casall. Germany's Anna Maria Kuhlmann completed the podium with Julia's Diamond Princess, while Dutchman Bart van der Maat was 4th with another mount from Oak Grove, (owner of Rolf Goran Bengtsson's mount), Enkidu (AKA Bohysra d'Auzay, Nouma d'Auzay's uterine brother by Ensor vd Heffinck).
Alexandra Francart won the Sancourt Grand Prix** on Appolon Bleu (Rock N' Roll Sémilly), ahead of Maxime Rius on Baron d'la Rousserie (Lando), and Paul Bevan on Deangelo III (Tangelo vd Zuuthoeve).