The winners of the weekend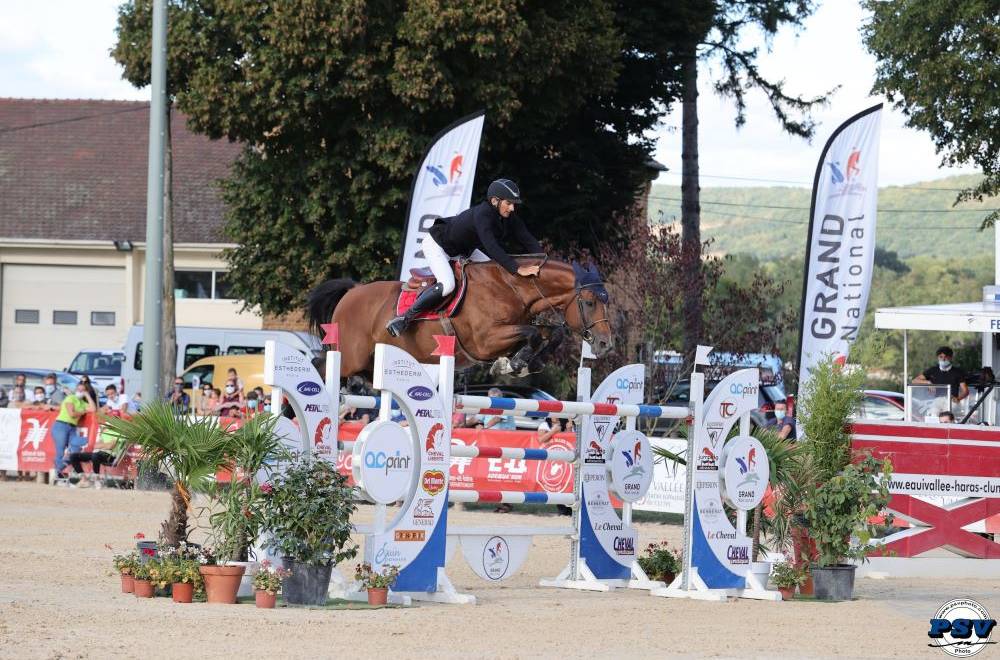 24 August 2020
Belgian Gudrun Patteet won the Prague CSIO 3* Grand Prix with Sea Coast Kahmira Z (Kashmir van't Schuttershof) ahead of German Maurice Tebbel on Don Diarado (Diarado). Jur Vrieling took 3rd place with VDL Glasgow van't Merelsnest (Nababab de Rêve). Once again, Ann Carton showed her form with her impressive Kai Licha de Carmel (Prince vd Wolfsakker), taking 4th place in the Grand Prix with a double clear round.
In Wierden, Willem Greve made no hesitation in riding his star Carambole (Cassini) in the 2* Grand Prix, resulting in victory for a 100% Dutch podium, ahead of Gerben Morsink on Navarone Z (Nabab de Rêve) and Henrdik Jan Schuttert on Good Farming HS (Carrera VDL).
The Grimaud 2* Grand Prix was also disputed with the victory of Gregory Wathelet on Iron Man vd Padenborre (Darco) ahead of Scott Brash, once again, this time with Hello Mr President (Comme d'api vd Hacienda Z) and Jessica Springsteen on Volage du Val Henry (Quidam de revel).
In Zanhoven, there was victory for the American Catherine Pasmore with sBs Arsouille du Seigneur (Schilling) ahead of the young Belgian rider, Roy van Beek on Chacco Me Biolley (Chacco Blue), and Mathias Hazebroek on gran Mamut (Toulon).
The South African rider, Olivier Lazarus won the Bonheiden 2* Grand Prix ahead of the Canadian rider Claire Bresson on Casse Tout Z (Clinton), now settled in the hills of Liege, and Fabrice Galdini on Just Luck (Cardento) who is out of the maternal half-sister of Valentina van't Heike.
Pedro Veniss won the Gijon 2* Grand Prix on Lord Pezi jr (Lord Pezi) ahead of a pack of Spaniards led by Carlos Lopez-Fanjul on Ashaane Villa Rose (Utrillo vd Heffinck) and Leonardo Medal Garcia on Sultan de Ramel (Numero Uno).
In Cluny, France, the Grand National made a stopover with the victory of Benoit Cernin on Uitlanders du Ter (Clinton) ahead of Nicolas Deseuzes on Uloa du Trèfle (Sheraton VDL). Harold Boisset took not only 3rd place with T'Obetty du Domaine (Kashmir van't Schuttershof), but also 4th place with Divine de la Roque (For Hero).