The winners of the weekend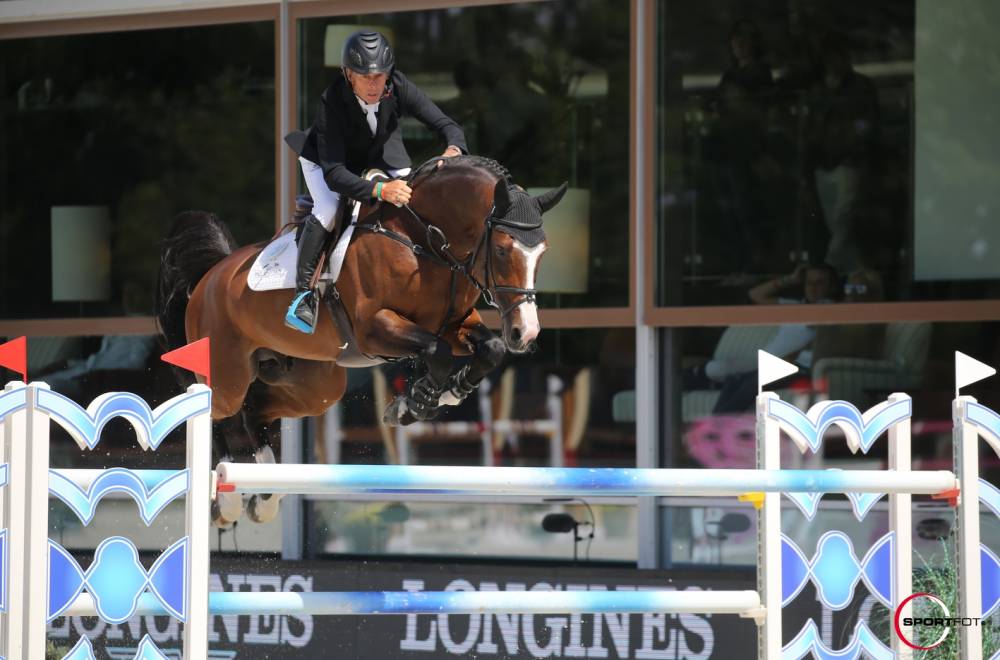 17 August 2020
Rolf Goran Bengtson won the title of Swedish Champion in Falsterbo on Ermindo W (Singapore x Carinjo) by being the only double clear combination in the final. They beat the two H&M riders: Peder Fredricson on H&M Crusader Ice (Cabachon) and Malin Bayard on H&M Indiana (Kashmir van Schuttershof).
Niels Bruynseels won the Lier 2* Grand Prix with Kopernic van Orti (Diamant de Sémilly), ahead of Dutch rider Kevin Jochem on Bo (Indorado) and Japanese rider Toshiki Masui on Jericho S (Lord Z).
The Irish secured a double in Germany where Michael Duffy won the Eschweiler 2* Grand Prix on Zilton SL Z (Quamikase des Forêts) ahead of his compatriot Jack Ryan on Guminka (Bermini). New Zealander Tom Tarver took 3rd place with Popeye (Cardento), leaving John Whitaker to just miss out on the third step of the podium with Unick du Francort (Zandor Z).
Eschweiler 2* Grand Prix Results
Dutchman Frank Schuttert won the Riesenbeck Grand Prix on Carolina (Cornado NRW), ahead of Georgia Tame on Z7 Ascot (Non Stop) and Marco Kutscher on Charco (Chin Quin).
Riesenbeck 2* Grand Prix Results
The French also secured a double at Arnas Champburcy where Axel van Colen managed to tame the strong competition with Veyron (Stakkato's Highlight). He came in ahead of Benjamin Barbot on Amaretto du Surgeon (Winningmood vd Arenberg) and American rider Paris Sellon on Walter White (Baloubet du Rouet).