The winners of the weekend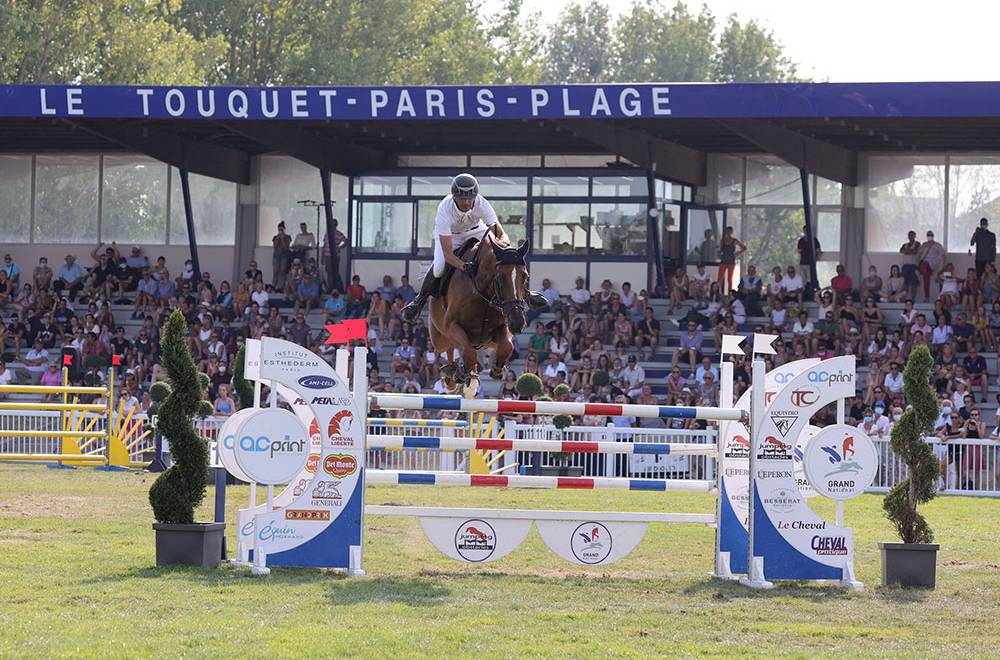 10 August 2020
The most star-studded Grand Prix of the weekend took place in Opglabbeek. In view of the heat wave that has hit Belgium, the Grand Prix was brought forward to 8 a.m. on Sunday. It was a Grand Prix which, despite its high international make up, turned into a France-Belgium match-up that ended with both countries taking out the top 8 places, with Christian Ahlmann, who finished in 4th place on the stallion Solid Gold Z (Stakkato Gold), posting the best time, but in the jump-off they knocked a pole down for four faults. Ahead of them, victory went to Marc Dilasser on Arioto*du Gèvres (Diamant de Sémilly) ahead of his compatriot Edward Levy on Uno de Cerisy (Open Up Sémilly), leaving the last place on the podium to Pieter Clemens on Quintini (Quintender). Eight of the 60 starters managed to make the jump-off.
In the Netherlands, Marc Houtzager won the national title with Sterrehof's Dante (Canturano), ahead of Harrie Smolders on Dolinn (VDL Cardento), while Jeroen Dubbeldam added a bronze medal to his record on Oak Grove's Carlyle (Casall). In Norway, Geir Gulliksen won his 11th national title.
In France, Nicolas Delmotte won the Grand National du Touquet stage with Urvoso de Roch (Nervoso) but finished third with Illex VP (Diamant de Sémilly), while Julien Gonin placed second with Valou du Lys (Calvaro).
And again in France, Pierre-Marie Friant also managed to finish with two horses on the Grand Prix podium at the Normandy Horse Show by winning the event with Bianca Star and placing third with his leading mount, Urdy d'Astrée (Bouffon Du Murier*janssen), while Timothée Anciaume took second place with Isabeau van Doperheide (Winningmood).