The winners of the weekend.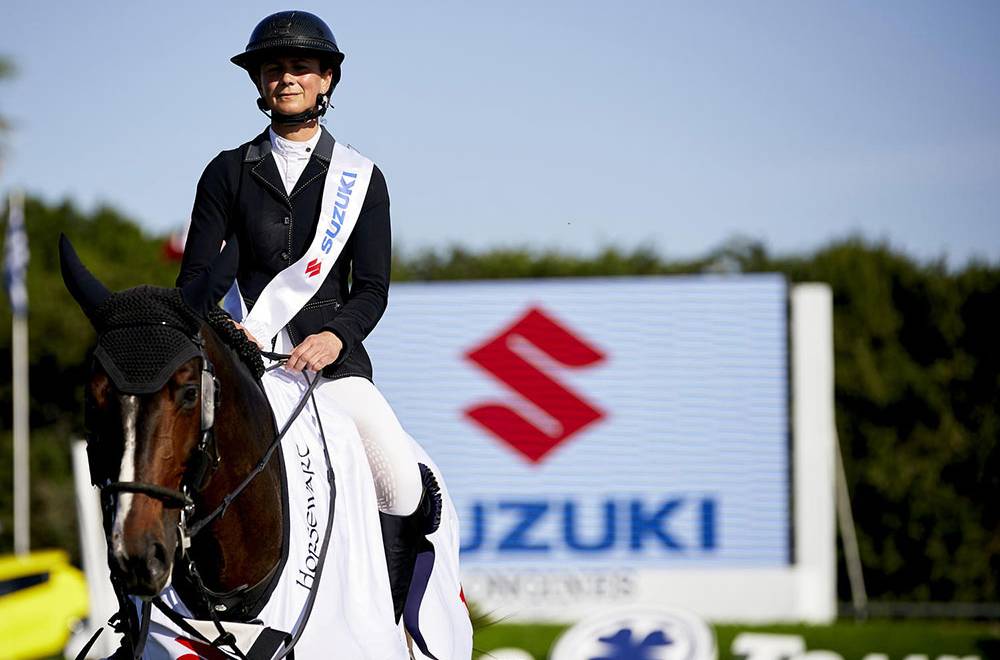 16 March 2020
In the last few days, containment measures have been stepped up in an attempt to limit the spread of Covid-19. Some competitions have reacted with a lot of professionalism and have anticipated a lot of the moves to protect the riders, the people around them as well as the spectators... Others reacted by trying to save their competitions, pushing their luck as far as possible amid this global catastrophe.
The Sunshine Tour ended all of a sudden on Saturday with Pénélope Leprévost winning a Grand Prix event on the stallion, Vancouver de Lanlore (Toulon), coming in ahead of Guido Klatte on Qinghai (Quidam de Revel) and Brazilian rider Stephan Barcha on Artois d'Avillon (Kashmir van't Schuttershof).
In Palm Beach, British rider Emily Moffitt won the 5* Grand Prix on Tipsy du Terral (Toulon), ahead of Irishman Connor Swail on GK Coco Channel (Clarimo), leaving third place to Lucas Porter and C Hunter (Cassini II).
Darragh Kenny won the last Grand Prix of the WEF 2020 with Scarlett du Sart Z (Stakkato), just before WEF were forced to cancel the last two weeks of competition. She came in ahead of Sydney Shulman on J-Boston SE (Boris Van Het Kluizebos) and Spencer Smith on Theodore Manciais (Kashmir Van Schuttershof).
There was no Grand Prix in Dortmund where the organizers had started the competition... before stopping it due to the new containment measures put in place by the city.
The next few weeks are not expected to see any competition at the world level. This is a completely new situation that will make history... there are so many lives are at stake, so let's not forget that and let's not take these measures lightly.