The winners of the weekend.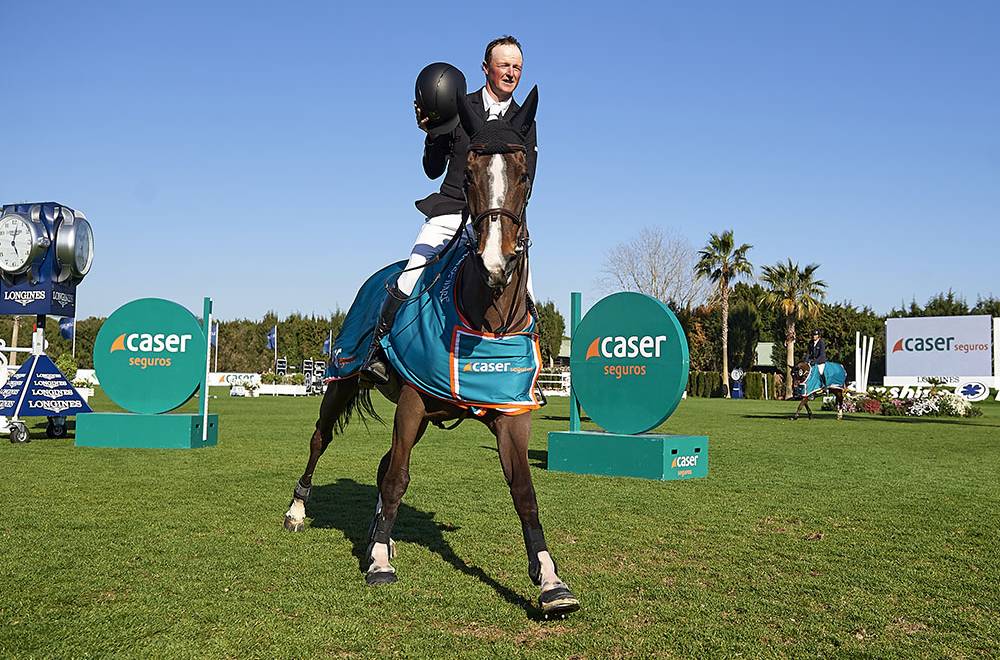 04 March 2019
Irish rider Peter Moloney is not the most famous rider to have been part of the Harmony team, but he is the one proving most resistant to the multiple changes at the stud in recent months. After running under François Mathy, John Whitaker, and very briefly under Anna-Julia Kontio, Ornellaia (For Pleasure) won the Sunshine Tour Grand Prix under the Irish rider ahead of the Swiss Carlo Pfyffer on Intermezzo (Kashmir van't Schuttershof) while Fredrik Jönsson came in third with Cold Play (Contendro). Julio Arias of Spain had to settle for fourth place with a jumping fault on Dirka des Brumes (Cicero Z).
In Vilamoura, Piergiogrio Bucci won the Grand Prix*** with Deniro (Argentinus) ahead of Felicie Bertrand, this time on Flora de Mariposa's daughter, Ilena de Mariposa (Berlin), and Raphael Goehrs on Victorio des Frotards (Barbarian).
The French were not only in evidence in Vilamoura, making a strong showing in Royan as well. Patrice Delaveau, who started again with Aquila this weekend, also won the Grand Prix** with the stallion Uraeus Blanc (Nabab de Rêve), ahead of Olivier Robert on Vivaldi des Meneaux (Chipendale Z) and Alexa Ferrer on A Vie du Calvaire (Wandor vd Mispelaere).
Although the USA won the Nations Cup in Wellington, it was Samuel Parrot who won the CSIO**** Grand Prix with Atlantis, ahead of Eve Jobs on Venue des Hazalles (President). They were the only two to run in the jump-off, while Juan Manuel Gallego closed out the podium with Coulash vd Broy Z.