The winners of the weekend.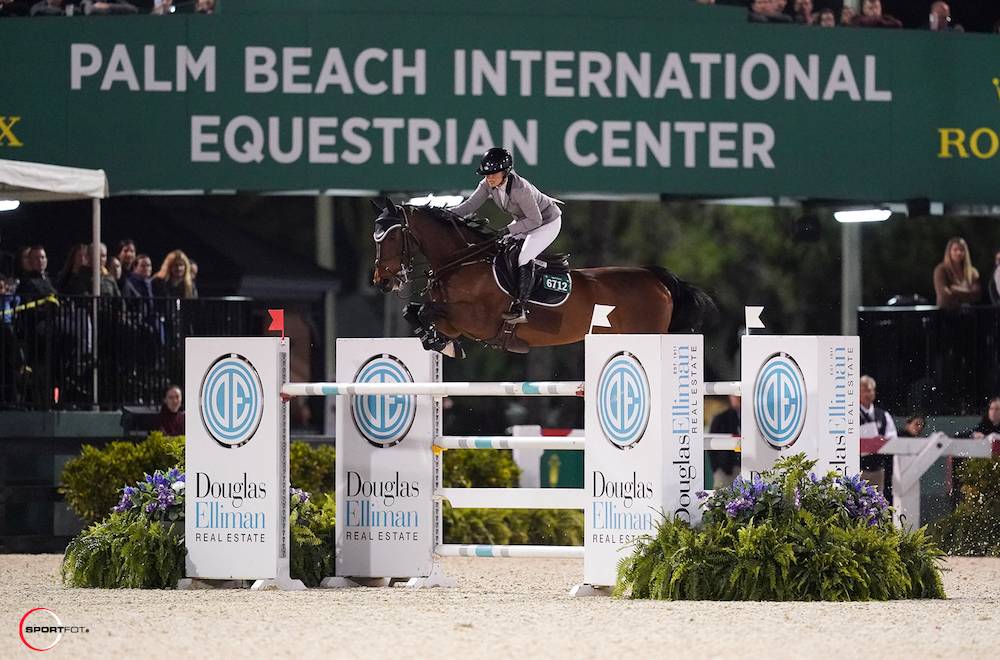 09 March 2020
Wellington CSI 5*
First 5* victory for Ashlee Bond. Riding for Israel, Ashlee Bond won the Wellington Grand Prix with her little jumper Donatello. Second place went to her compatriot, Daniel Bluman and Landriano. Third place went to the American rider Lillie Keenan on Fasther. All three went clear. Beezie Madden and Darry Lou knocked off a pole relegating them to the foot of the podium. These were the only four pairs to qualify for the jump-offs. Beezie Madden had already distinguished herself by taking second place twice in the other big events, once behind Tiffany Foster and the other time behind Spencer Smith.
Ocala CSI 3*
The last World Cup stage in the United States in Ocala and the victory went to Daniel Coyle. The Irishman, associated with Farrel (Cardento), went ahead of the two Americans. Margie Engle was second with Dicas (Diarado) and Adrienne Sternlicht who was joined at the top level by her World Cup partner, Cristalline. Daniel Coyle finished his season as he started it with a victory. He thus secured a place in the World Cup final in Las Vegas, a first for the Irish.
Adrienne Sternlicht finished ahead of Beezie Madden at the top of the rankings.
North American Eastern Sub-League Final Standings
North American Western Sub-League Final Standings
Daniel Colye © FEI
Vejer de la Frontera CSI3*
Among the 15 jump-off riders of the Sunshine Tour CSI 3* Grand Prix, the British rider, Holly Smith dominated the field with her faithful Hearts Destiny (Heart Throb), her accomplice in many Nations Cups. 2nd place went to Pedro Veniss on Lord Pezi Junior and 3rd to Alberto Zorzi with Vauban du Trio (Nervoso).
Valencia CSI3*
There was a French victory in Valencia thanks to Aurélien Leroy on Vendome d'Ick (Arko) in the CSI 3* Grand Prix. The Irish rider, Alex Duffy took 2nd place with his son of Livello Fts Killossery Konfusion while the British rider, Mark Armstrong completed the podium with Juharah. Robin Muhr would have won had it not been for a fault with Badaboume Cocagne (Tinka's Boy), taking 4th place.
Herning CSI3*
Another great victory for Jens Fredricson. The Swedish rider won the Herning CSI 3* Grand Prix associated with Karmel van de Watering (Diamant de Semilly). He went ahead of Linnea Ericsson-Carey on Maria Gretzer's protégé, Singular Ls La Silla, who had been seen under the saddle of Marcus Ehning. 3rd place went to Alex David Gill on Grand Slam VDL (Cardento).
In the 2* Grand Prix, Patrick Stühlmeyer won with For Laubry ahead of Léon Thijssen on Nuna du Perchet (Numero Uno).
Braunschweig CSI 3*
Eoin Mcmahon, the Beerbaum Stables rider, won the Braunschweig CSI 3* Grand Prix with Chacon 2 (Chacco-Blue). 2nd place went to Tim Rieskamp-Goedeking on Querido and 3rd to Angelique Rüsen on Arac du Seigneur Z (Ogano Sitte).
Vilamoura CSI 3*
There was a Portuguese victory in the Vilamoura CSI 3* Grand Prix. Martim Portela De Morais won with Inco van den Bisschop (Kashmir Van Schuttershof). Piergiorgio Bucci took 2nd place with Quadriglio Del Terriccio (Lord Z) and Adrian Whiteway came in 3rd with Cooley Network.
Royan CSI 2*
Tony Cadet won the Royan CSI 2* Grand Prix with Uppsala del Cabalero ahead of Thomas Leveque on Vitalhorse Seurat Galotière and Corentin Derouet on Talika des Isles. It's worth noting that Patrice Delaveau took 4th place with great Aquila HDC, who resumed competition at the beginning of the year.
Ashlee Bond: © Sportfot