The winners of the weekend;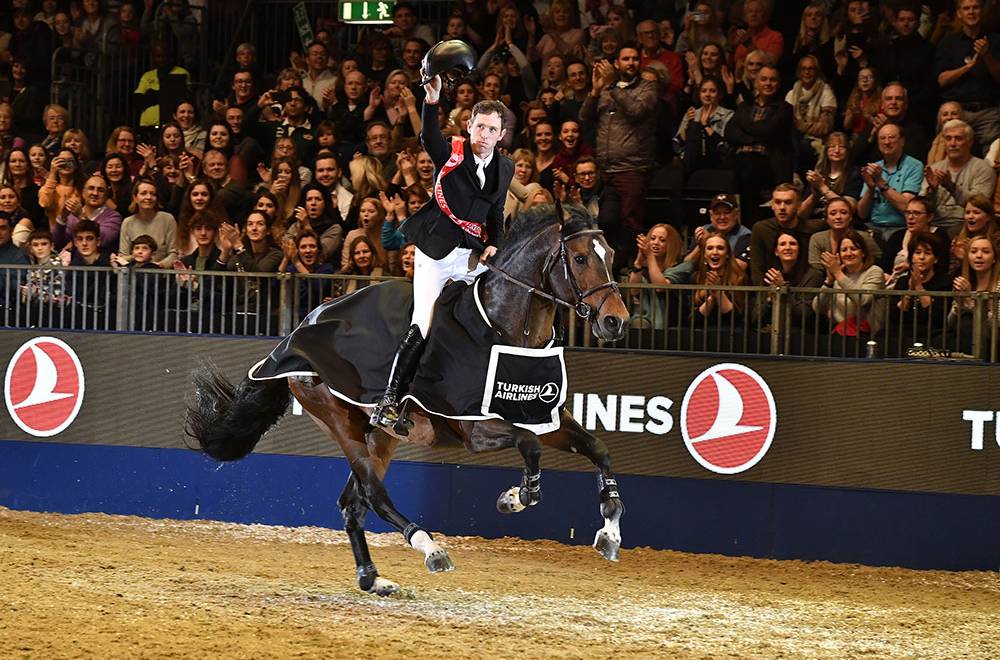 23 December 2019
Jan Wernke won the Frankfurt CSI 3* Grand Prix on Queen Mary 10 (Contendro), ahead of the Ahlmann stables' rider, Angelique Rusen on Arac du Seigneur (Ogano Sitte), who is out of Quasibelle du Seigneur, London's full maternal sister. Ivo Biessen completed the podium with Lorenta (Cardento).
Jack Ansems won the Kronenberg 2* Grand Prix on Fliere Fluiter (Qamikase des Forêts).
In London, Scott Brash won the Olympia Grand Prix on Sunday with Hello Vincent (formerly known as Coquerie Z, by Consul de la Vie), ahead of Edwina Alexander who achieved a first good result with her new rookie, Identity Vitseroel (Air Jordan) right in the middle of five Englishmen! Young rider Holly Smith completed the podium with Hearts Destiny (Heart Throb).
On the driving side, Boyd Exell still hasn't missed anything! He won his sixth World Cup stage in London... the only one that has escaped him, was taking place the same weekend as the Maastricht stage! Even though he didn't score a World Cup point this time, the Australian didn't give up, beating the two Dutchmen: Koos de Ronde and the super tough, Ijsbrand Chardon.