The winners of the weekend.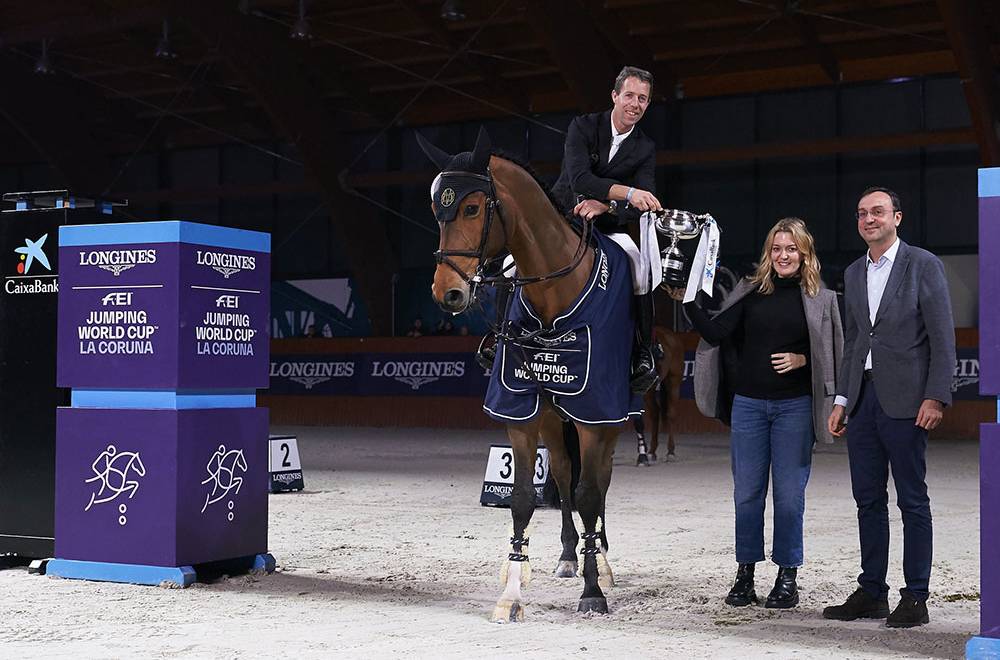 16 December 2019
Thirteen riders got through to the jump-offs in La Coruña where Maikel van der Vleuten put everyone on notice with Beauville Z (Bustique). He beat Emmanuel Gaudiano on the amazing but consistent Chalou (Chacco Blue). Pieter Clemens also took his place on the podium with Quintini (Quintender) just ahead of Zoe Conter, his young compatriot, on Davidoff de Lassus (Ugano Sitte).
Young Mike Kawai of Japan won the Riyadh World Cup stage with Cevin (Raphael), ahead of Waled Alghamdi on Cenieta (Verdi) and Mohamed Talaat, from Egypt, on Casanova Royal (Cassus II).
Jeroen Appelen won the Lier 2* Grand Prix with his ever-faithful Grappeloup Van Het Reenhof (Larino) after winning the ranking event the day before. This time, he was ahead of the Bertram Allen, from Ireland, and the 8-year-old Go To Fortuna (Eldorado Van De Zeshoek) while Jeroen Dewinter took third place with Karmelita Van Den Dries (Diamant de Semilly).