The winners of the weekend.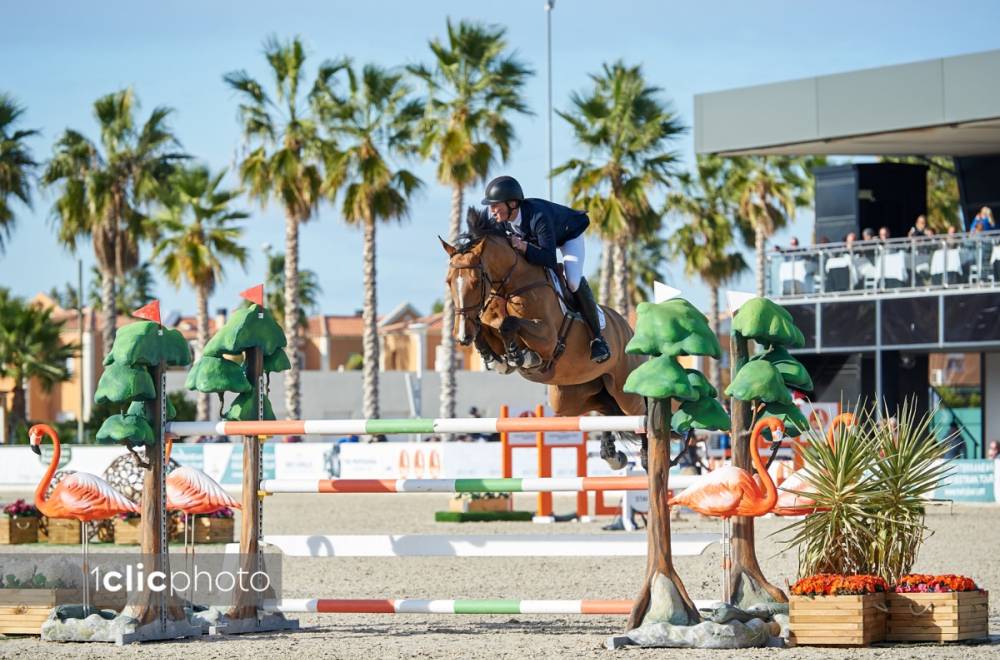 18 November 2019
Young British riders were on top form at Oliva. Harry Charles won the Grand Prix*** on Bambina (Cassini), ahead of Chad Fellows on Vinci de Beaufour (Diamant de Sémilly), while Santiago Nuñez Riva came in third with Valentino de Hus (Vivaldi du Seigneur).
During the Las Vegas World Cup stage, it was the stopwatch that caused the most difficulties. It was Adrienne Sternlicht who won the race with the only double clear, ahead of the other jump-off rider, Andrew Ramsay on Stranger (Stakkato). The next four competitors all ended up with time faults.
Abdullah Humaid Al Muhairi won the Valencia Grand Prix** with Cha Cha Cha (Chacco Blue) ahead of Kevin Gonzalez De Zarate Fernandez on Recesvinto (Rey Z) and Grégory Wathelet on Indago (Concorde).
In the young riders' category, Ingrid Gjelsten of Norway won the U25 with Jackson vd Bisschop (Flipper d'Elle) ahead of Arnaud Gaublomme of Belgium on the stallion Plato de Muze Z (Plot Blue) and Alexander Housen on Cassandra HSP (Sandro Boy).
Earlier in the day, Rose de Balanda of France won the Junior Grand Prix with Imke 111 (Der Senaat) while Louise Ameeuw won the Children's Grand Prix with her faithful Lover Boy Z (Level Z).