The winners of the weekend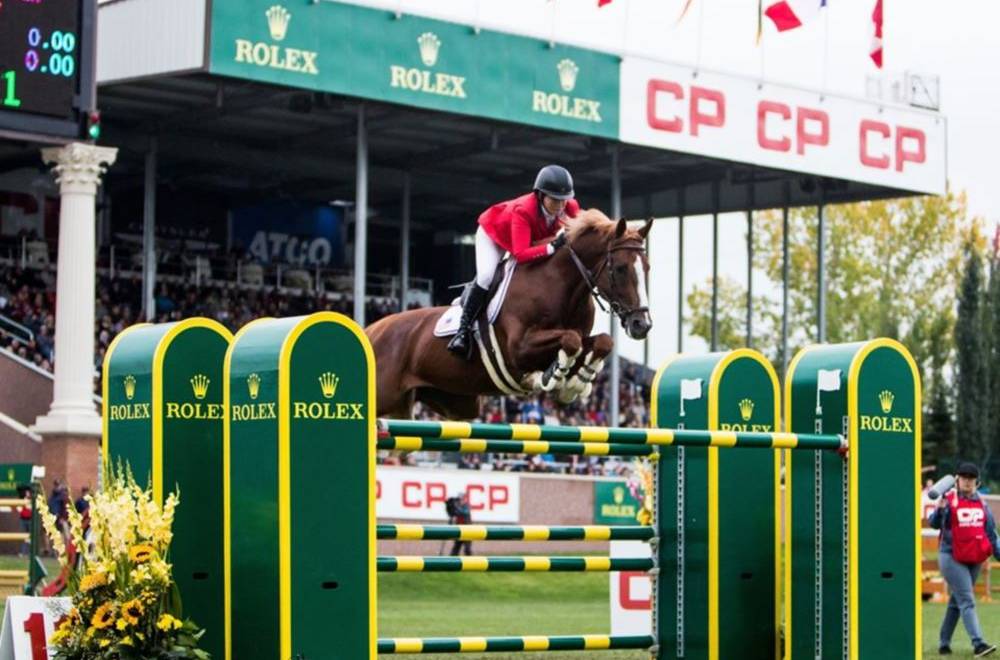 09 September 2019
Beezie Madden won the Spruce Meadows Grand Prix worth $3,000,000,000 with Darry Lou (Tangelo vd Zuuthoeve), without having to compete in the jump-off, with just a time fault in their second round.
The American came in ahead of Australian Rowan Willis on Blue Movie (Chacco Blue), while Austrian Max Kühner completed the podium with Chardonnay (Clarimo), just ahead of the Belgian rider François Mathy who came in 4th with his mount Uno de la Roque (Numero Uno). Canadian rider Eric Lamaze had to settle for 5th place with Fine Lady 5 (Forsyth) after his second place in the Nations Cup the day before.
Margie Engle won the Saugerties Grand Prix***** with her reknowned mount Royce (Café au Lait), ahead of Amanda Derbyshire on Cornwall BH (Con Air), and Brian Moggre on Vivre le Rêve (Ustinov).
It was a double for the Euro Horse team in the Grand Prix*** of Lier with the victory going to Harrie Smolders on Monaco (Cassini II), ahead of Jos Verlooy on Varoune (Verdi), while Emma Augier de Moussac took third place with Chacco Dia (Diarrado).
In Chazey, France, Taiwanese rider Isheau Wong won the Grand Prix** with Jussica T (Ogano Sitte), ahead of local rider Mégane Moissonnier on Ussar des Bruyères (Canturo) and Bruno Garez with his experienced United Sunheup (Balougran).