The winners of the weekend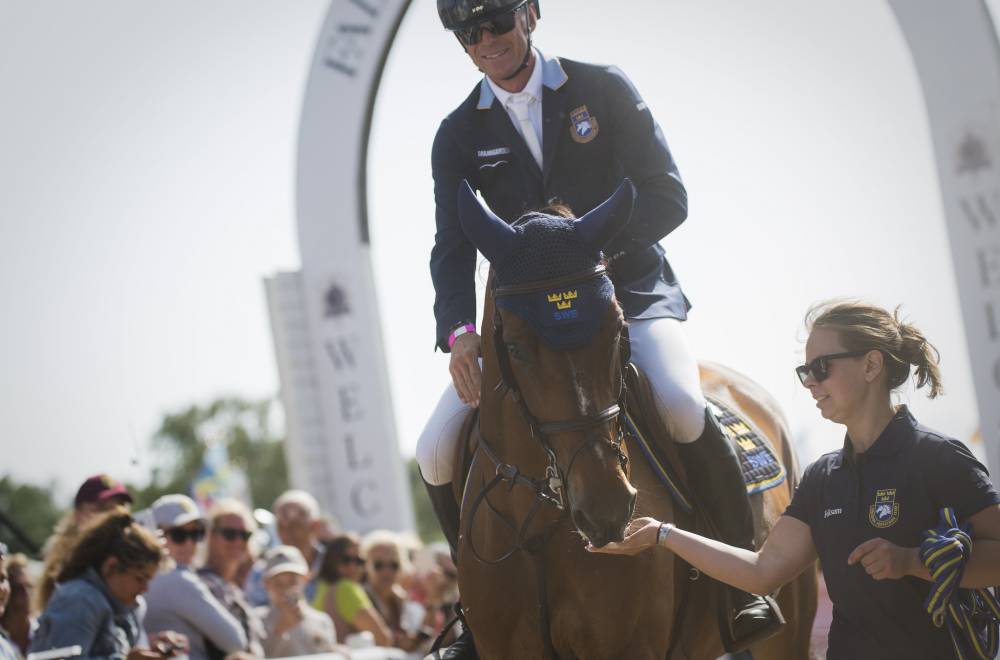 14 July 2019
CSIO***** Falsterbo
Sweden rules at home! On Friday, Peder Fredericson won the Grand Prix with his star mount All In (Kashmir van't Schuttershof), ahead of Emilio Bicocchi on Evita SG Z (Verdi), and French Mathieu Billot on Quel Filou (Quidam's Rubin).
On Sunday, the Swedish team followed their leader's example by winning the Nations Cup. Peder Fredericson on All In and Malin Bayard on Indiana (Kashmir van't Schuttershof) both went double-clear.
CSI***** Chantilly
Pieter Devos rounds out Chantilly jumping with a victory, riding the BWP Jade vd Bisschop (Dulf vd Bisschop), ahead of the American Spencer Smith who was seen comforting Denis Hubert, Théodor Manciais' (Kashmir van't Schuttershof) breeder who was severely affected by the fire at Haras de Saint Lô.
CSI** Bonheiden
While his cousin, Thibault Spits, had just won a Bronze Medal at the European Junior Championships, Jeroen Dewinter didn't want to be outdone! While introducing his good mount L'Innocence van't Meulenhof (Diamant de Sémilly) to Grand Prix** level for the first time, the chestnut - Emerald's full sister - won at just 8 years old. The combination came in ahead of Nico Baert on Maq Master Z (Moujik of Sohan) and Gilles Dunon with his faithful mount Fou de Toi Vd Keihoeve (Toulon).
CSI** Le Mans
Aymeric de Ponnat won the Grand Prix du Mans with Elize (Banako de Muze) ahead of nine of his compatriots, just ahead of Jean François Rondoux on Jameelaty (Ultimo van ter Moude), and Bruno Rocuet who put his competition breeches back on again for Iliade KWD Z (Indoctro).