The winners of the week-end.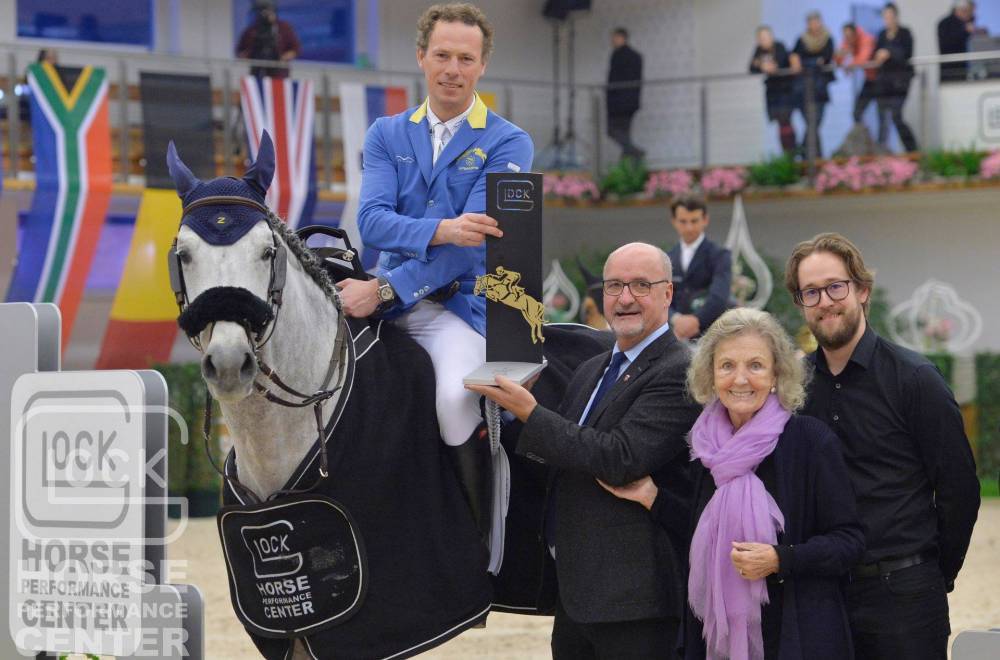 04 February 2019
Christian Ahlmann, in a state of grace, is taking another Grand Prix victory, already for the third time this year! This time, Clintrexo (Clintissimo) won the 5* organized at Gaston Glock ahead of Marlon Zanotelli on Icarus (Douglas VDL) and Max Kuhner on Cornet Kalua (Cornet Obolensky) while Malin Bayard, winner the day before, took 4th place with Indiana (Kashmir van't Schuttershof).
There was another 5 stars this weekend in the United Arab Emirates, in Sharjah, where Abdullah Humaid Al Muhairi won the Grand Prix with Cha Cha Cha (Chacco Blue) ahead of the Swedish Evelina Tovek on Dalila de la Pomme (Taran de la Pomme) and Janika Sprunger on Bacardi VDL (Corland).
In Wellington, Alex Granato won the World Cup stage on Carlchen W (Chacco Blue) ahead of Mario Deslaurier on Bardolina (Clarimo) and Beat Mandli on Dsarie (Veron).
Jorne Sprehe won the Grand Prix d'Offenburg on Luna (L'avian) ahead of the French Pénélope Leprévost on the stallion Vancouver de Lanlore (Toulon) and Niklaus Rutschi on Cardano CH (Charmeur).
Finally, James Whitaker is the winner in the Opglabbeek Grand Prix** in the Sentower Park facilities.