What does the Belgian horses' stress test for the Tokyo Games look like?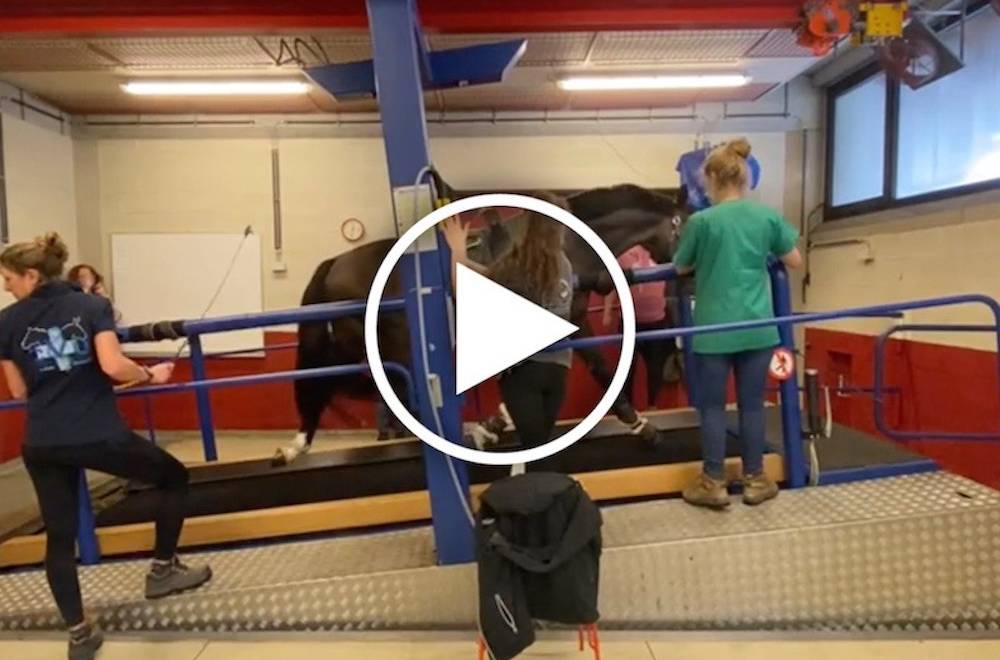 17 April 2021
The countdown to the Tokyo Olympic Games started this week! In less than 100 days, all eyes will be on Japan where the world's greatest sporting event will take place from July 23 to August 8. For this occasion, the horses of the Belgian show jumping team that have been preselected for Tokyo have, this week, been undergoing a stress test at the Liège equestrian clinic; a test that was quite impressive!
"The goal is that the horses arrive at the Games in the best condition. We wanted to do a test with the same temperatures as in Tokyo which is a hot and humid city," explains Frederik Bruyninx, the Belgian team veterinarian.
See the veterinary exam of Jérôme Guéry's partner, Quel Homme de Hus (Quidam de Revel) here.
"In Liège, the horses trotted on a sloping treadmill for fifteen minutes under 28-30 degrees and 85% humidity. The work was quite intensive since the slope was at 10%, which helped control the horse's heart rate. At rest, then every five minutes, and at the end, we stopped him to take blood samples to check the lactic acid produced by the muscles and to see the moment of saturation," the veterinarian explained.
The eight horses of the Belgian team, Delux Van T&L (Niels Bruynseels), Claire Z (Pieter Devos), Quel Homme de Hus (Jérôme Guéry), H&M Extra (Olivier Philippaerts), Jeunesse (Yves Vanderhasselt), Nevados S (Grégory Wathelet) and Uno de la Roque (François Mathy Jr), se sont montrés "…good form. This physical examination was very satisfactory, their heart rates were under control. The horses were weighed, and their lungs were also tested, as well as their breathing. The next tests will be more athletic during competitions where they must also prove that they're ready for the Olympic Games," he concludes.
Photo and video credit: Jérôme Guéry