Virtuose d'Eole to go to Mexico.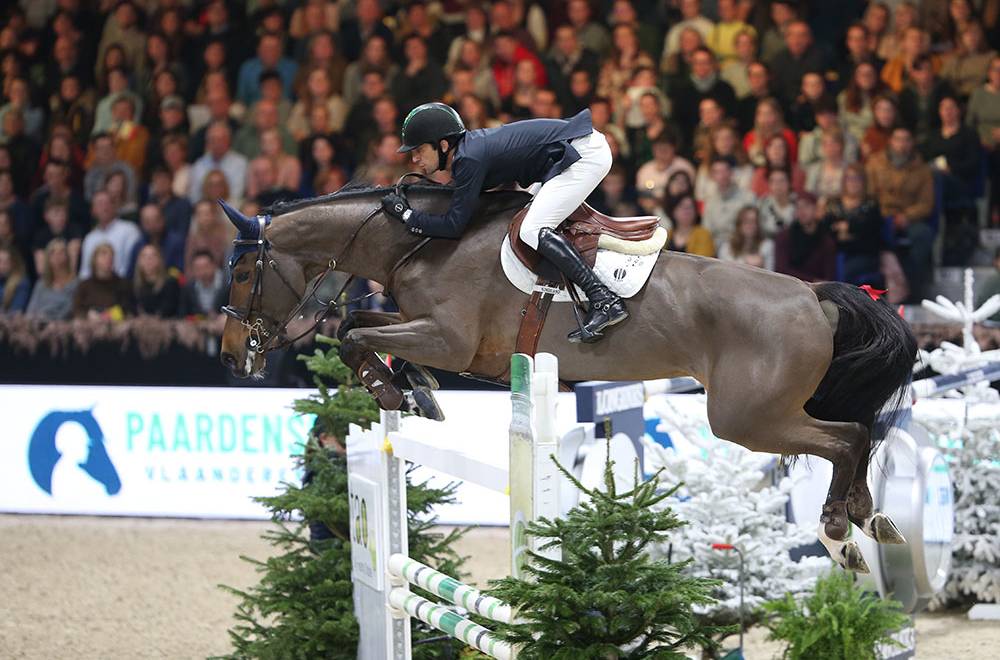 27 January 2020
After arriving in mid-November with the Brazilian rider, the Selle Français mare Virtuose d'Eole (Panama Tame x Helios de la Cour II x Socrate de Chivre) will now ride under the Mexican flag. Under her new colors, she will be eligible for the Tokyo Olympics. Raised by the late Patrick Bizot, the glamorous bay will soon appear in competition under the saddle of Carlos Hank Gonzalez.
In a period of less than two months with Marlon Zanotelli, Virtuose has distinguished herself at the highest level of the competition with a particularly impressive course in the World Cup stage in Mechelen. She was only penalized by a small time fault after a third place in the 4* Grand Prix of Stockholm and a double clear in a big 3* race in Opglabeek where the tandem completed the Grand Prix with only one time fault!
"Obviously, you always want to hold on to such a mare but the idea was to sell her as soon as she arrived and I'm happy to see her leave for a good stable, with people I know well and where I know she will be taken care of", said Marlon Zanotelli.