Vega de la Roche leaves Marie Demonte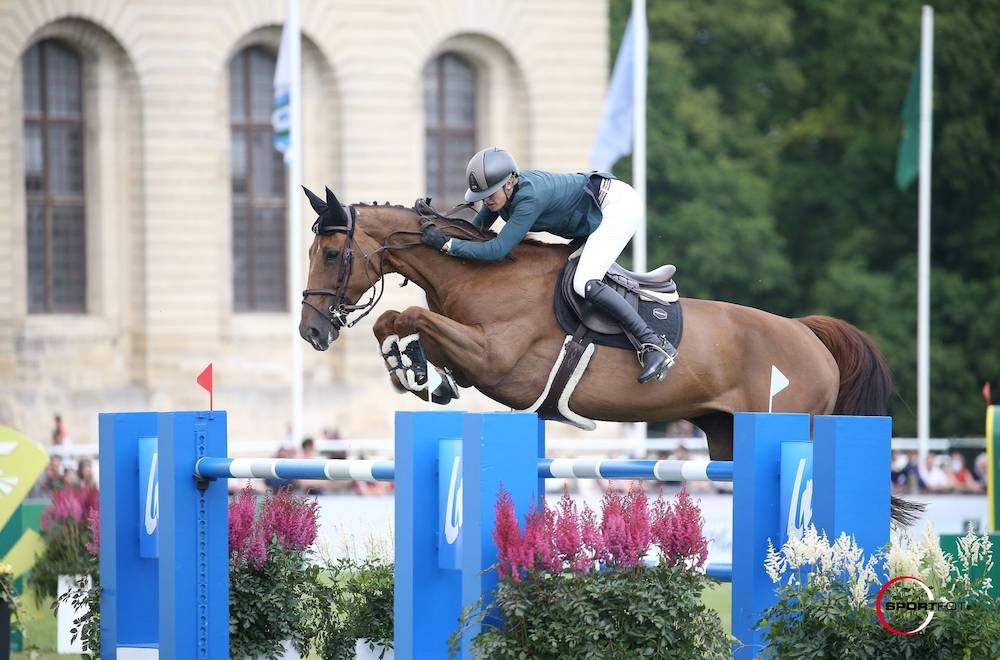 10 September 2021
After five years together, Marie Demonte and Vega de la Roche (Diamant de Semilly) are going their separate ways. The French rider announced the departure of her leading mare to our colleagues at Grand Prix a few days ago. The chestnut has joined the stables of Mexican rider Federico Fernández.
Bred by Anne Chainier and born at the Domaine de Chainier, Vega de la Roche practiced her skills in Young Horse classes with Dorothée Amar before starting in her first international competitions under the saddle of Christophe Deuquet. In 2016 when she was 7, the mare joined Marie Demonte. Their debut was interrupted by a sprain and then surgery to remove a cyst in her elbow. Back in competition in February 2019, Vega proved that two screws in the elbow couldn't stop her: a year later, she competed in her first 5* Grand Prix with only one rail falling. Since the Jumping International de La Baule event last June, the duo has been in top form, showing great regularity at the 5* level. They also took third place in the Grand Prix at the Masters of Chantilly this summer. Their last appearance together ended with a fourth-place finish in the 3* Grand Prix in Deauville!
Marie Demonte and Vega de la Roche in their first 5* Grand Prix together in Grimaud, August 2020.
At 12 years old, there is no doubt that Vega will continue to shine with her new Mexican rider, who has already participated in three Olympic Games, six World Equestrian Games, a World Cup final and three Pan-American Games. As for Marie Demonte, the next generation seems to be well on their way, as she has just won the 7-year-old French Championship with Émir du Chanu (Air Jordan Z), and has been selected for the Aachen CHIO with Las Vegas vd Padenborre (Calvaro Z).
Featured photo: Sportfot.com