Vaillant du Pachis has passed away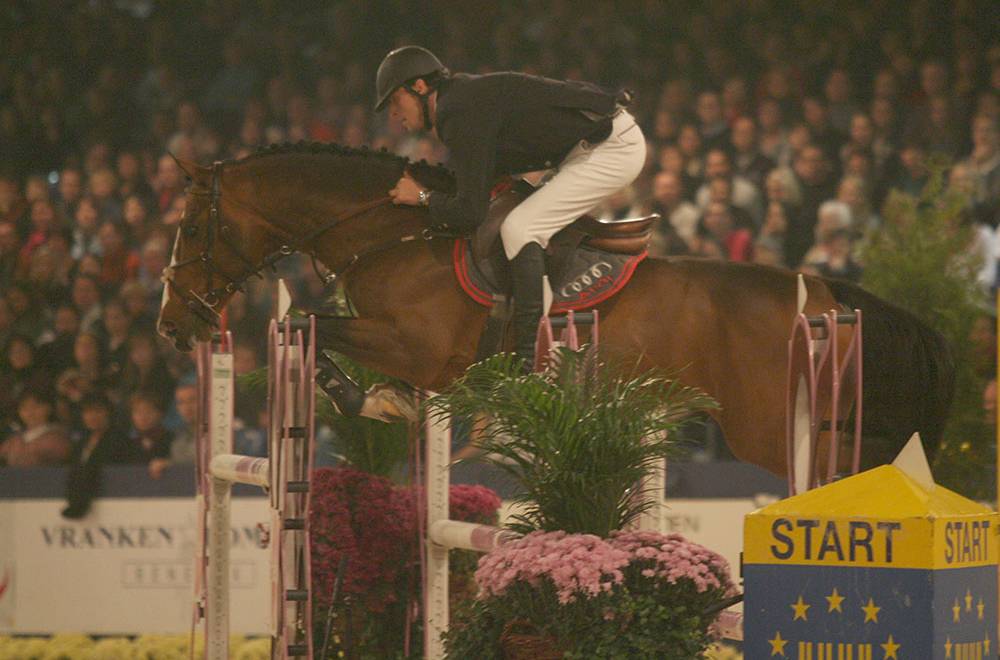 10 January 2020
We'll all remember the small 160cm tall BWP stallion who took Gilles Botton to the Nations Cup level. Jean-Yves and Christine Pirotte acquired Vaillant du Pachis (Heartbreaker x Uptolove Fontaine) at the beginning of his 4th year, when he had just joined the Ardennes rider's stables, for their daughter who was finishing her pony years with a view to competing in dressage.
"His owners asked me to ride him during the Winter to get him used to the warm-up ring with other horses as he was a stallion, which we did. Nevertheless, during his first dressage competitions, he jumped the rail and Christine asked me to do the season with him, but I rode him without too much preparation in some competitions and he went on to be a finalist in Gesves. The same thing happened at 5 years old, where we posted 7 clear rounds out of 8, and again, we were finalists in Gesves. At 6 years old, he had 7 double-clear rounds on the circuit and finished 5th in the Championship in Gesves. At 7 years old, he came back to the stables to be trained, and at 8 years old, we made it to our first internationals. At his third 2* Grand Prix, we finished third at the Wisbecq Grand Prix. He was the one who took me to my first Grand Prix and my first Nations Cup by jumping 3* and 4* Grand Prix levels. I've always loved this horse and he really gave me a leg up to better events; he also who gave me a true love of Heartbreaker progeny because his sire produced real competition horses with a temperament and heart bigger than themselves and that's really what defined him: Vaillant had a heart much bigger than his size. I owe him a lot... if not everything," Gilles Botton explained with great emotion.
Vaillant then ended his career by allowing the youngest member of the Sébastien Pirotte family to compete him in events up to 1.30m, before retiring peacefully to his owners' home, which an unfortunate fall in the field has interrupted earlier than hoped.
Today, among his few offspring, you can find Delice du Frech-Try, a big hunter winner on the American continent.