Utamaro d'Ecaussines will cover mares in Zangersheide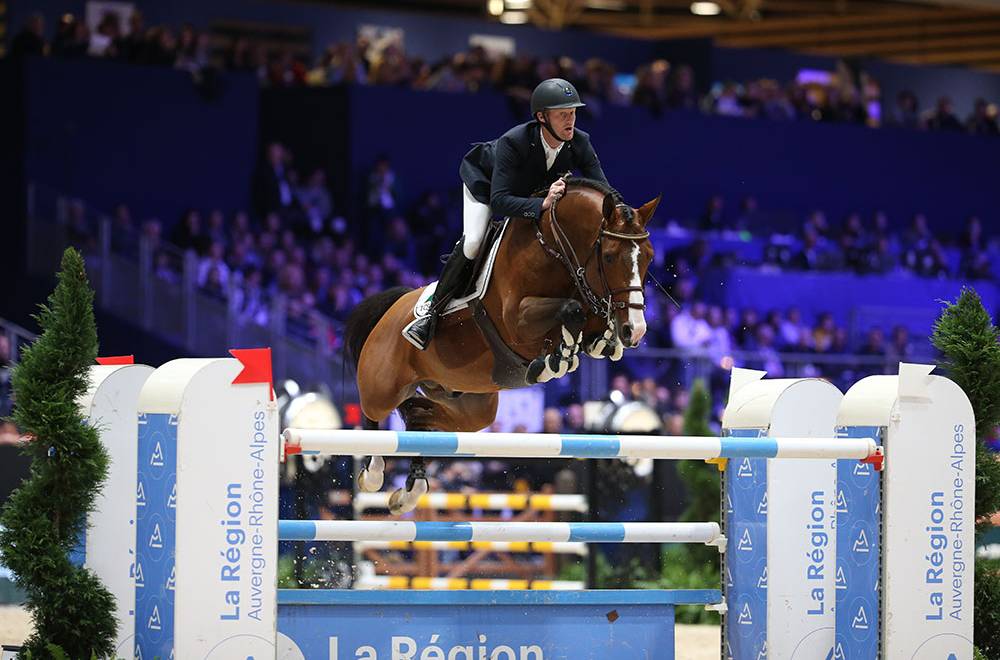 30 September 2020
While this morning we announced the retirement of Utamaro d'Ecaussines (Diamant de Sémilly x Quidam de Revel), this evening, Zangersheide announced that he is indeed now staying there and that the little bay will take advantage of his retirement to devote himself to breeding.
"Stallions of Utamaro's caliber are rare and I'm very grateful to Ludwig and Jasmine Criel for entrusting us with their protégé," Judy-Ann Melchior said in a statement. "Utamaro is a perfect addition to our collection of stallions. He has been one of the top stallions on the circuit for many years. He's extremely respectful, and has a lot of blood and ability. Moreover, the combination of Diamant de Sémilly and Quidam de Revel is extremely interesting. We have been lucky enough to have him around for a few weeks now and we have already had the opportunity to check the quality of his frozen semen which is, like his sire's, of excellent quality. I can't wait to see his offspring."
His last rider, Niels Bruynseels also looks back on the departure of one of his lead horses: "Utamaro is 16 years old and he has already done a lot in sport. I had decided at the beginning of containment to give him some rest and to bring him out again when the competition season resumed... but with the exception of St Tropez, it hasn't resumed... and it still seems like things are looking very uncertain for next year as well, so in agreement with his owner we decided that it was wiser to give him a well-deserved retirement. I'm sad though because he didn't get to stay with me for very long and I really, sincerely, enjoyed every moment with him. He really is a horse that is out of the ordinary. From the first time I tried him, the feel he gave me was great, and straight away he gave me the feeling that he was a top horse! I can only regret not having had the chance to ride him earlier... but at the same time, I was lucky enough to be able to cross paths with him and we had some really good times. When you see all the victories and placings we have had in such a short time, it's incredible. I don't want to rank the horses I have ridden but he is clearly one of the best I've ever ridden. Since I've been riding him, I can't even count the number of phone calls I've received to see if there was any way to get semen from him! So far, he has never covered a single mare... and obviously next year I will be sending some mares to him myself as he has everything you could want in a sporthorse. Of course, he's not big, but he has everything: blood, energy, technique, a nice head, strength. He's really an incredible horse."
Julien Counet