"Urvoso's age was a decisive factor in his sale", Nicolas Delmotte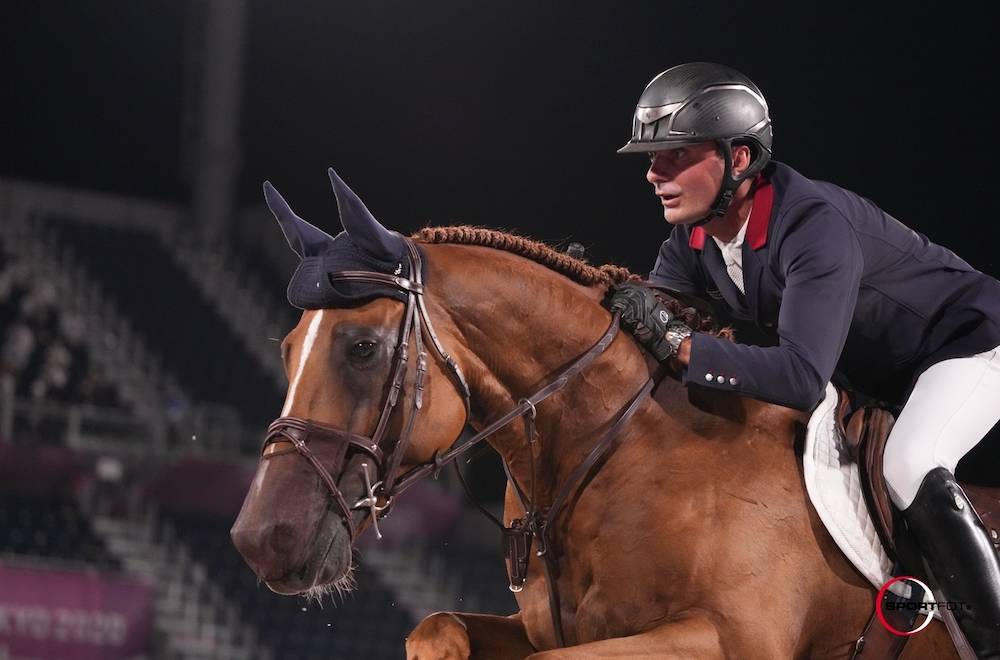 28 September 2021
News that has surprised the equestrian world today: the sale of Urvoso du Roch (Nervoso), Nicolas Delmotte's horse. After a great year marked by 5* victories in La Baule, Chantilly and Aachen, as well as participation in the Tokyo Games, no one would have imagined that Urvoso du Roch would already be leaving the rider's stable. Interview with Nicolas Delmotte.
What led you to sell Urvoso du Roch, your Olympic horse?
To begin with, my owner Marie-Claudine Morlion and I did not want to sell him but after thinking about it, we had to make a choice. We had a good offer when we came back from Aachen, one which was worthy of our three Grand Prix victories during the season. Urvoso will be turning fourteen and we have to think about the future. Nobody pushed us in to selling him, Urvoso's age was a decisive factor in his sale. We already have a European championship and an Olympic deadline to meet and he has brought us a lot of happiness. If he had been eleven years old, of course he would have stayed with us. It makes me sad to know that he will soon be leaving my stables. When Marie-Claudine bought him, it wasn't love at first sight, I had to ask her several times because I believed in him, and I was right! If we want to achieve the same sort of season with another horse, there's work to be done. Still I know that he'll be fine where he's going and that's the most important thing. We had to think on our toes and make the right decision!
If we understand you correctly, Paris 2024 was not part of your plans with Urvoso du Roch?
I was thinking about it, and it takes daily motivation. However, with hindsight and reflection, it raises a lot of questions. You have to bear in mind that Urvoso will be sixteen years old by then. A lot of people talk about Paris, it's close and yet far away. You can never know what might happen with a horse, especially as it gets older! Urvoso has always been in good health, despite his first and only colic in Tokyo, but will he still be in shape in three years? Will he suffer an injury during the preparation and be able to come back quickly afterwards? Of course, some people will say that at sixteen, you can still compete in major championships or go to the Games. My objective is not to push the horse all the way, I like to bring them along gradually, thinking about their well-being. It's still a bit early to say which horse I plan to go to Paris with. To be honest, I don't know if that horse is already in my stables or not!
How do you see the future?
Today, I am investing in new horses with Laurent Guillet to build the next generation. Marie-Claudine Morlion will also reinvest while thinking about other championships and Paris 2024. Today, I am 200% motivated but a rider must have a good rotation of horses in his stables and there are choices that have to be made!
Featured photo: Sportfot.com