Urvoso du Roch has been sold!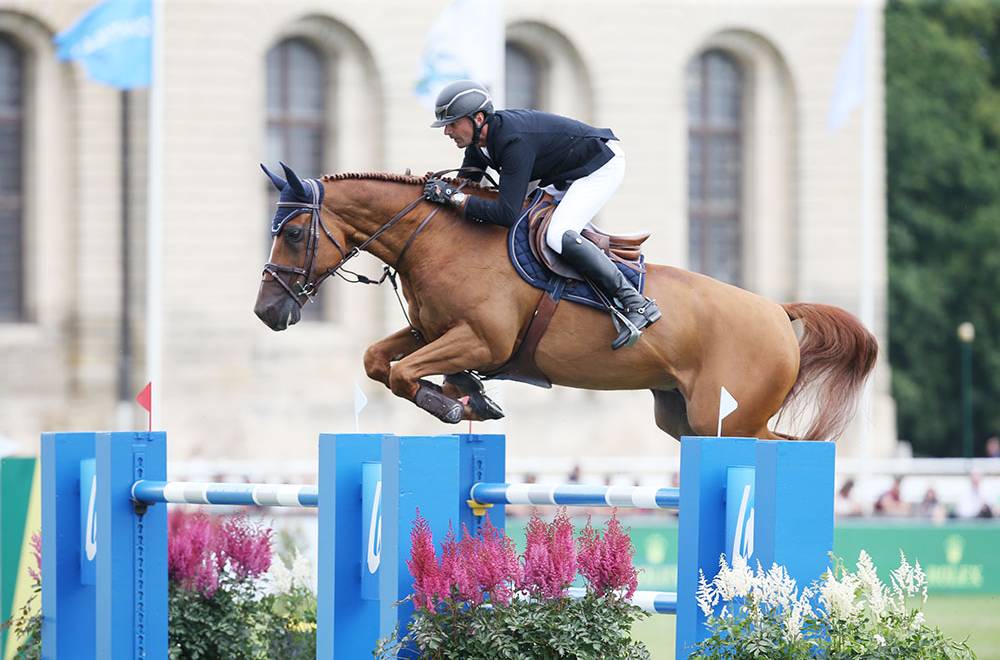 28 September 2021
This is a major blow for France which is losing another one of its best horses: Urvoso du Roch (Nervoso) will indeed be leaving Nicolas Delmotte's stables.
The pair had come together in 2016 after Nicolas spotted the chestnut at Laurent Guillet stables and persuaded one of his loyal owners, Marie-Claudine Morlion to buy him. The gelding then slowly progressed to the highest level, going on to establish himself in 2019 as one of the bastions of the French team. He was selected as a member of the French team at the European Championships in Rotterdam, and helped France qualify for the Olympic Games. He also played his part after two victories in the Grand Prix of La Baule and the Masters of Chantilly this year. Their Japanese adventure ended earlier than expected due to colic, but Urvoso recovered quite well by winning a major event at the CHIO in Aachen last week. This was to mark the end of his adventure with the rider from the North. For the time being, Delmotte has not yet wished to make a statement and the new owner of Urvoso has not been officially announced. Nevertheless, he will probably be joining his Olympic companion, Berlux Z, in Ireland. With the Paris Olympics less than three years away, the pool of French horses is dwindling. It remains to be seen whether the French will be able to bounce back and whether the staff will give the new pairs a chance to excel at home.
Featured photo: Julien Counet