Two top prices and very good sales at Fences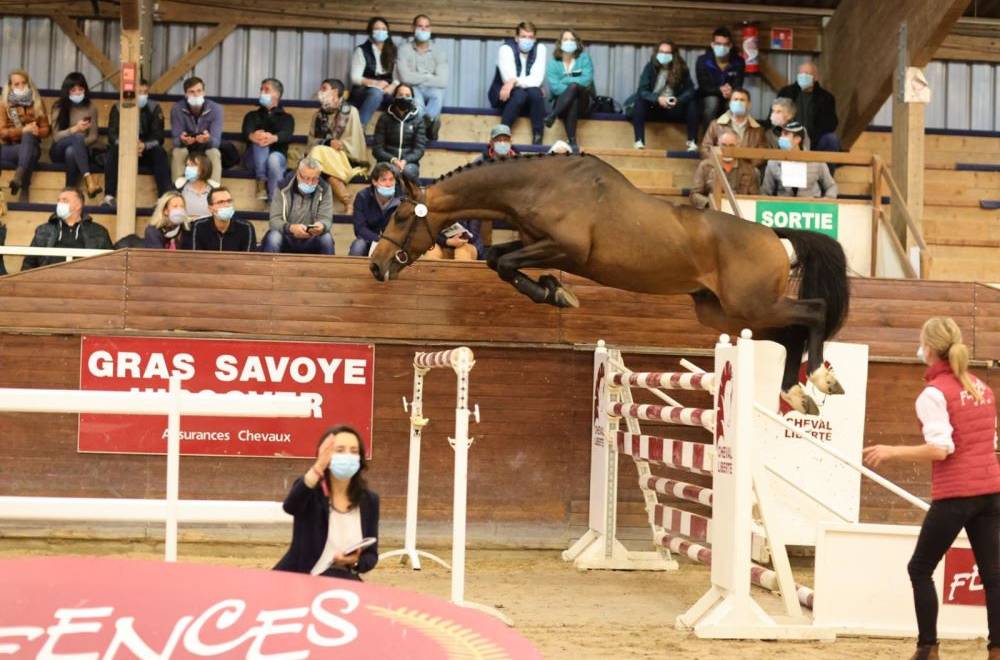 07 October 2020
In these difficult times, the Fences associates did their very best despite the enormous uncertainties that surrounded their sales until the last moment. The entire team reaped a magnificent reward for their efforts with successful evenings, two beautiful top prices and above all an impressive 92% of horses sold.
Of note, the impressive Hades de Mars (Cornet Obolensky x Lamm de Fetan x Jarnac), great-grandson of the famous Qerly Chin, will be sold on Thursday evening for 100,000 euros.
The next day, a foal reached the top price of 94,000 euros. She is BWP filly Utrella Van de Helle, daughter of the performer Echo van Spieveld (Heartbreaker) and the international Diamanthina van 't Ruytershof (Diamant de Sémilly) who had a great career under the saddles of Niels Bruynseels and Constant van Paesschen. She is also the full sister to a certain Emerald van't Ruytershof and the dam to many internationals including Le Blue Diamond vh Ruytershof who is currently making a name for himself with Olivier Philippaerts, but also the granddam of Jilbert van't Ruytershof and of the great promise Pegase van't Ruytershof, no less!
"We knew there would be interest and we had been approached by quite a few people to sell Diamanthina's daughters but we decided to remain loyal to Fences with whom we have always worked. I have received a lot of calls and emails about the filly since the catalog came out, but we hadn't imagined such a price. Paul, my husband, had acquired Diamanthina when she was 6 years old. We knew it was a good line at that time, but Emerald was only 5 years old and was not in the spotlight at all. She had produced a lot before, but Paul had decided to buy her just for sport and we didn't make any transfers during her career. We want to remain on a reasonable scale today. We're lucky that Diamanthina gives us several embryos a year. However, we don't want to make ICSIs because that would make it more industrial and we would lose the line's exclusivity. It also allows Diamanthina to enjoy a nice retirement in the meadow which is important for us as well. We keep a large part of her offspring for our breeding purposes, but we still agreed to put an embryo by Chacfly, from whom a filly will be born next year. She'll be for sale at the Fences sales in November. Diamanthina has already offered us a beautiful sporting career and today she's a formidable broodmare. We were doubly lucky with her", said Edith De Reyth from Stoeterij van de Helle.
This was a great success for the team which founds its feet for this first edition after Arnaud Evain left his chairman's seat to Benjamin Ghelfi... even as a partner, the man remained very involved: "It's a great success and our teams deserved it! This particular situation forced everyone to stick together and take the risks together. It has forced us to seek cohesion between the old and young members of our team. We were forced to do new things, some of which will become part of our practices. I think that this sale brought us two rewards: people were happy to find conviviality around a table while strictly respecting the rules - no one wanted to be a troublemaker - and then the very high percentage of horses sold with a good stable median price. The sellers this year will not always have defended their horses so vigorously, and I think that's a good thing. Many buyers will realize in the coming months that they have made very good deals, which can only be positive", explained Arnaud Evain.
Photos: PSV / Jean Morel