Tiffany Foster and Figor's powerful comeback!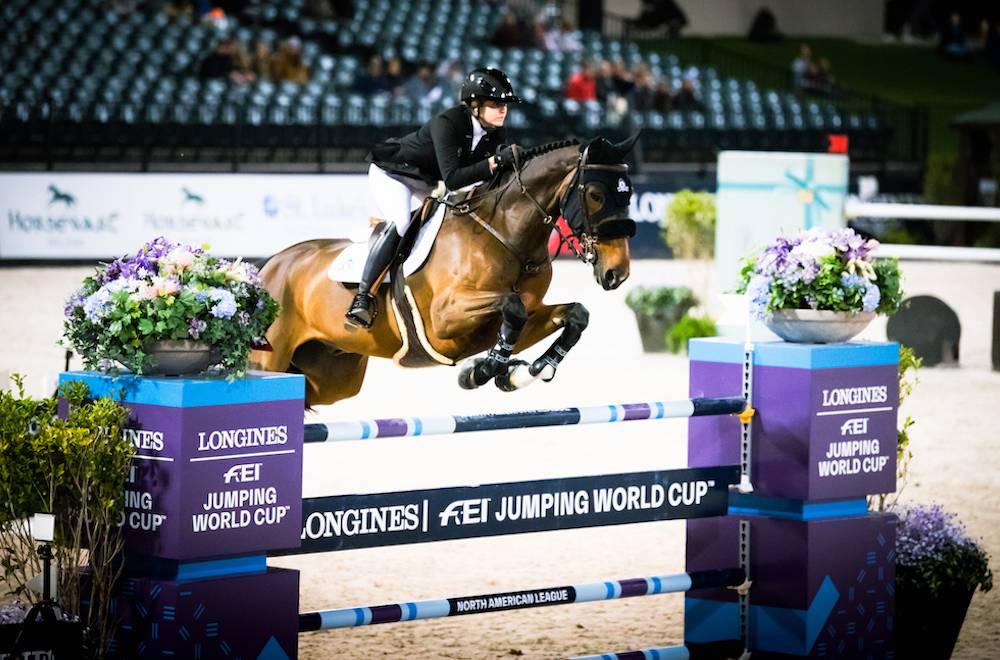 01 November 2021
In Europe, the highlight of the weekend undoubtedly belonged to the Longines Equita Lyon show and its four World Cup stages, which Studforlife has endeavored to bring to you throughout the weekend. Everywhere else, and especially on American soil, other international competitions were held.
San Miguel de Allende CSI5*
The only other CSI5* of the weekend took place in Mexico, in the state of Guanajuato. The Grand Prix was won by Ashlee Bond, riding Donatello 141 (Diarado). Along with Irish rider Paul O'Shea who rode Chancelloress (Chacco-Blue), she was the only one not to knock down a rail over the two rounds. "He's such a good boy, I don't really know what else to say," she said. "He makes my job really easy. He comes out every day, he tries his hardest, and the bigger the jumps, the better!"
Bliss Heers climbed onto the podium with the fastest four-point round of the jump-off. The American was again paired with the Selle Français stallion Antidote de Mars (Diamant de Sémilly).
Tryon CSI4*W
In Tryon, North Carolina, a World Cup stage was also held. It was won by Tiffany Foster and Figor (Zagreb), who had not competed in events like this one since winter. The Canadian and her 11-year-old gelding beat Americans Alessandra Volpi on Berlinda (Berlin) and Alex Granato on Carlchen W (Chacco-Blue). "I was really aiming for this horse show and next week as his first time back out at the 1.60m level. He's in awesome form; I'm thrilled to have him back," Foster said.
Tiffany Foster and Figor ©FEI/Andrea Evans
With this victory, the Canadian is one step closer to the World Cup final. She's sitting in second place in the North American league with 29 points. For the moment, Irishman Conor Swail is leading with 37 points.
Vilamoura CSI4*
Vilamoura hosted an international competition for the fourth consecutive week. This time, it was Luxemburg's Victor Bettendorf who won with Simolo de La Roque Z, a gelding by Spartacus, which he took over the ride on this summer. Grégory Wathelet took second place with a product of his own breeding program, Argentina de la Marchette (Acajou de La Marchette), while Irishman Shane Breen completed the podium with Gait L (Zambes I).
Oliva CSI2*
For her first time in Oliva, the American Isabella Russekoff did well! She won the Grand Prix ahead of 67 other competitors with Balou's Fly High (Balou du Rouet). "I bought my horse when he was eight, and now he is fourteen. I have known him for a long time, and we trust each other a lot which is a really good thing. I thought the course today really suited him, because he has a really big stride to make up the time," Russekoff said.
Germany's Christopher Kläsener and Clara Hallundbæk from Denmark completed the podium, riding Loopy (Leo Von Faelz) and Hh Best Buy (Baloubet du Rouet) respectively.
© Hervé Bonnaud/1clicphoto.com
Featured photo: FEI/Andrea Evans