Three promising Service Sales still to come on Fences Web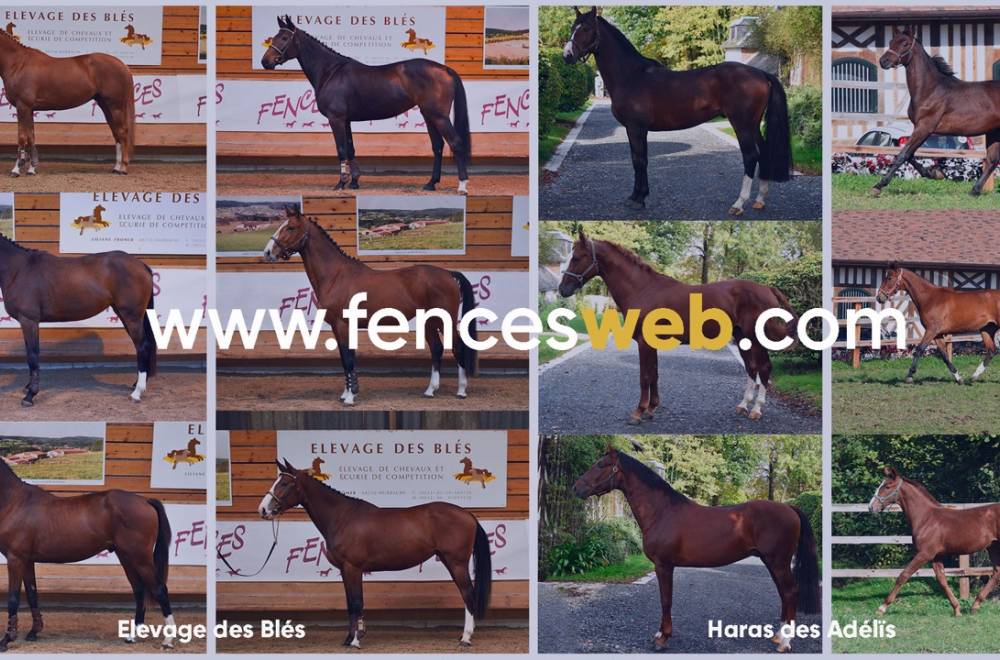 14 November 2020
After a very active and successful serie of selection sales in October, Fences Web is organizing three service sales in the coming days.
Elevage des Blés is offering a selection of 6 foals, 7 two and three years old and 6 jumpers from 4 to 6 years old, on Monday November 16th. Tuesday, the 17th will be the foreclosure sale of Haras des Adélïs with 26 lots from 6 months to 4 years with prestigious pedigrees. Monday 30st of November, Elevage de Rima is selling 30 products, from 6 months to 6 years. These collections are online on www.fencesweb.com and the sales will close on the evenings, from 7:30pm. As usualon Fences Web, the sales are with no reserve price and no charges for the buyer.
These sales will close the 2020 season, and, after a short break, 2021 season will start mid-February with the collection of 3 years old stallions qualified for the final of the Selle Français Championships in Saint-Lô.
Press release