Thierry Rozier withdraws from the top level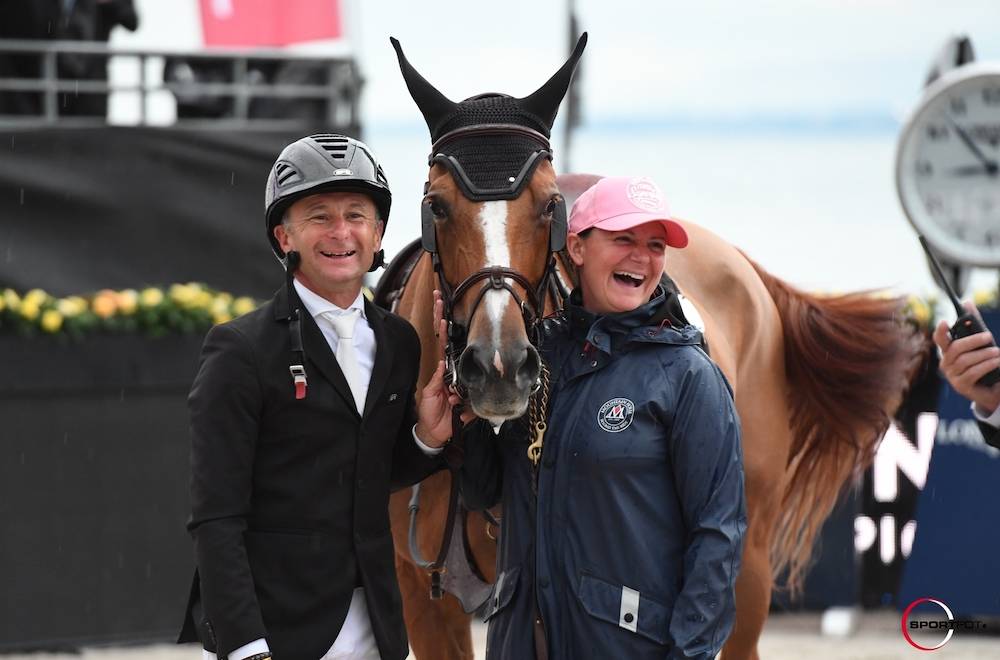 06 October 2020
Thierry Rozier planted the idea a few days ago, foreshadowing this announcement in a live Instagram post mentioning "announcements to be made". It all started yesterday morning with the sale of his mare Star (Singulord Jot) who is owned by Electra Niarchos, to Japanese rider Mike Kawai. The next step was gradually drawn. With a lot of emotion during his live post in front of his 45K followers, the tricolor rider announced his withdrawal from the top level and that he was also going to part with his other mounts: Venezia d'Ecaussinnes (Kashmir Van Schuttershof, owned by Electra Niarchos), and Wouest de Cantraie Z (Winningmood VD Arenberg, owned by Guillaume Canet).
In 2016, Thierry Rozier came back to compete among the best French riders with only one goal: the Tokyo 2020 Olympics. The Covid-19 pandemic shattered the rider's dreams but allowed him to still ride in an arena that has always impressed him and that's dear to his heart, Aachen. "I've lost motivation lately," explained the French rider.
By mutual agreement with her owner, Venezia d'Ecaussinnes, aged 16 will be retired. The chestnut "is on the road right now. She will be doing the CSI2* (Editor's note: in Saint-Tropez) this week because she's coming back from a break, before competing in the CSI4* next week. I would like her to finish her career on a good note," said her rider. Wouest de Cantraie Z will also be on the trip as he will compete one last time with Thierry Rozier in this competition before finding a new owner. "The sale of Star was a logical consequence because we received some very good offers. His owner, Electra Niarchos, always told me "it's you who will decide," he continued.
Is it only goodbye for now? Thierry Rozier's good mood will not leave the competition grounds as he will continue to support Mike Kawai and Star. And who knows, will he come back one day to ride in a CSI5*? Thierry Rozier doesn't entirely rule out this possibility but prefers for the moment to devote himself to trading horses as well as coaching in new establishments.
Featured photo: ©Sportfot.com