"There are few sales like The Auction which allow us to target performers" Gilles Thomas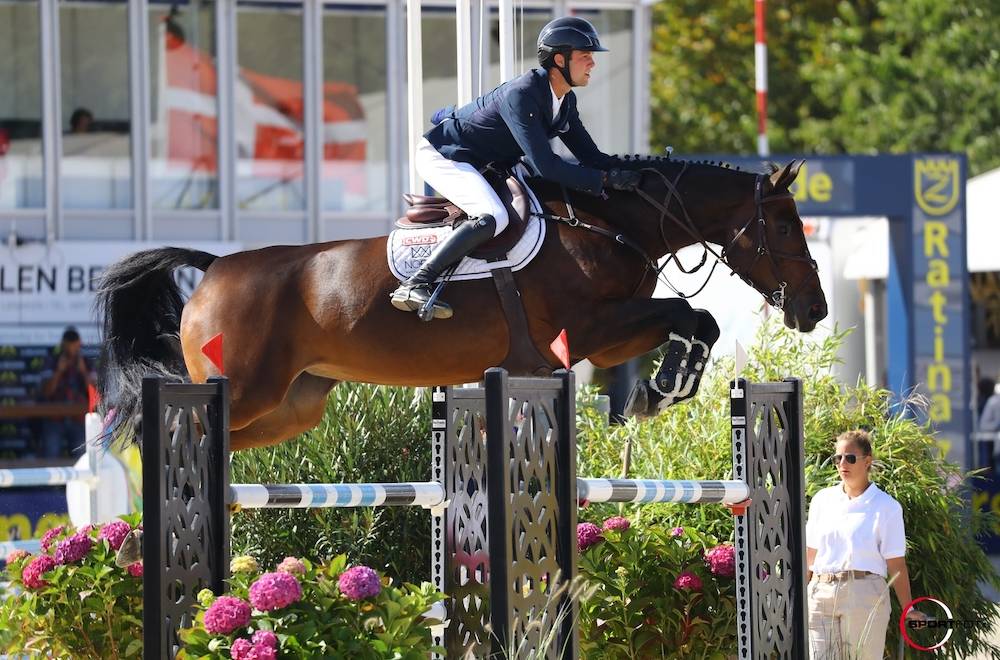 08 December 2020
Gilles Thomas, a promising 22-year-old Belgian rider, gives us his vision of the online auction ecosystem, having successfully ridden three horses present in the winter edition of The Auction, from December 10 to 12, 2020.
With your young rider's eye, how do you analyze the whole ecosystem that is developing around online horse sales?
Advances in technology have made it possible to have a multitude of horse auctions on the internet. The Covid-19 pandemic has also pushed each of us to be more on the Internet and on social media. You can find all the information about a horse with photos and filmed courses; there's a lot of rich content for us riders who must always have our eye on competitions and stables to detect and invest in the right mount.
In your opinion, can an internet sale replace an on-site sale?
It's always better to try horses, but with the current situation, we're very happy that this technology is at such a developed stage that it can allow us to buy new mounts. It also brings transparency, we can better trace the horse's issues, its results, photos and videos…
Why do you think this market is developing so well?
Having good young horses is important because buying older horses becomes hard and very expensive. However, it's not always easy with younger horses either, because we don't know if they will be able to jump 1.60m courses. These sales are like catalogs and we can shop around; it simplifies rider's and investor's lives; everything is more centralized and transparent!
Carrement J&F Champblanc (Casall) and Gilles Thomas took 3rd place in the 2020 Belgium 7YO Championship.
I ride for my uncle Marc van Dijck, with whom I also have a breeding farm where we do embryo transfers and foal down mares. Every year we have about eight foals born. We will, by the way, have twice as many next year as for the last few months, our competition mares have remained at the stable. We are therefore also happy as breeders to be able to offer horses in these sales and to make the most of them.
Why did you choose The Auction for the sale of your three horses?
There are lots of sales on the internet, but they are more oriented towards foals or young horses. There are few sales like The Auction which allow us to target performers, especially since their community is very international, which is interesting to reach new customers. We chose to put two 7-year-olds, and one 8-year-old into this sale. These are three good horses that Christophe Ameeuw and Ludo Philippaerts know by their results and offered us to present.
Do you have a top price projection among your horses?
It's always hard to say! I think that Jetric Van Beek Z (Jivago d'Arsouilles), Lot 4, is a very good horse! That is a long way from saying that it's the one that will reach the biggest price... There is always a part of chance in all this. I will of course follow the sale but it's not very stressful for me. Most of the bids take place on the last day, and that's when the pressure rises a bit!
Photo : Gilles Thomas and Evita (Diamant de Semilly). Sportfot.com