The Next Ekestrian Auction is Coming Up on June 18-19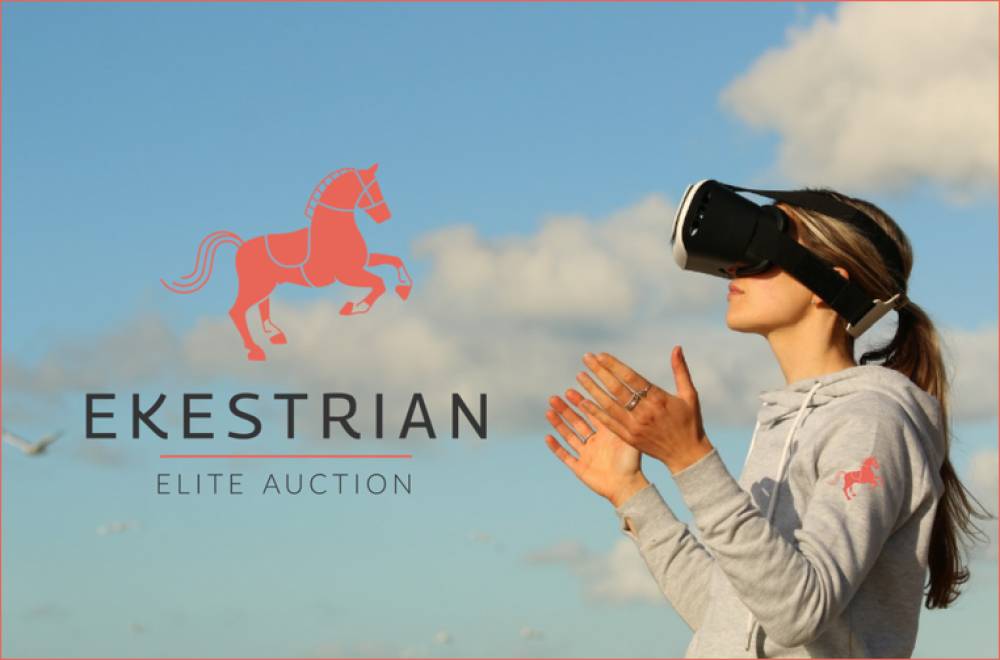 07 May 2018
Ekestrian revolutionizes the purchase of horses on the internet thanks to virtual reality. Next online Elite auction of 3 year-old, foals, embryos: June 18-19, 2018
For its next elite show jumping auction of foals, 3-year-old horses and embryos on June 18 and 19, 2018, Ekestrian presents the chance to immerse yourself in the environment of the lots of the catalog in order to choose your future champions wisely.
The 3-year-old horses will appear in front of you at home, in life-size! A new Elite selection of 3 year old horses for Ekestrian In response to client demand, Ekestrian has enriched its collection of the best three-year-old stars of the future.
The horses are still selected by the same requirements by Xavier Leredde and Olivier Jouanneteau. With its continuous pursuit of a satisfied and knowledgeable customer, Ekestrian is poised to offer the same auction service across its 3-year-old lot, and for foals and embryos. Moreover, Ekestrian is extending its selection of horses all over Europe to find top prospects at the best prices in order to meet the goals of its clients, from high-level sport for breeding, talent and marketing.
Virtual reality, a technological revolution at the service of sport horse breeding, is now available from Ekestrian Ekestrian in order to break down the physical barriers of buying horses on the internet.
Ekestrian customers will therefore benefit from virtual reality to be closer to the horses without having to go to traditional sales gatherings. Thanks to a virtual reality headset that you attach to your Smartphone, immerse yourself right next to the 3 year-old horses of the catalog that interest you, observe their behavior in the box, and follow them to the presentation round.
The buyer can judge for themselves their confirmation and movement at their leisure. Free-jumping videos complete the presentation. Ekestrian has always made a point to offer a five star service to its members and breeders. Today, more than ever, Ekestrian makes it easy to buy horses and allows you to simply and safely choose your futre champion from your office, stables, tractor or your couch! How does it work?
1. Open the "virtual reality" link on the page of the lot you want to view
2. Place your Smartphone in the headset
3. Observe and judge for yourself the 3-year-old horses of the Ekestrian Elite Auction.
If, like most opeople, you do not have a virtual reality headset, you can order it through Ekestrian at a price of €20 (subject to availability), or the team will advise you to buy online. The full catalog and virtual reality links will be available on May 26th on www.ekestrian.com. Enjoy a 0% sales fee on Monday, June 18 until 9pm (French time). Contact the Ekestrian Team with questions at +33647580045 or +33686496006 or [email protected]
Press Release