Thank You Winningmood !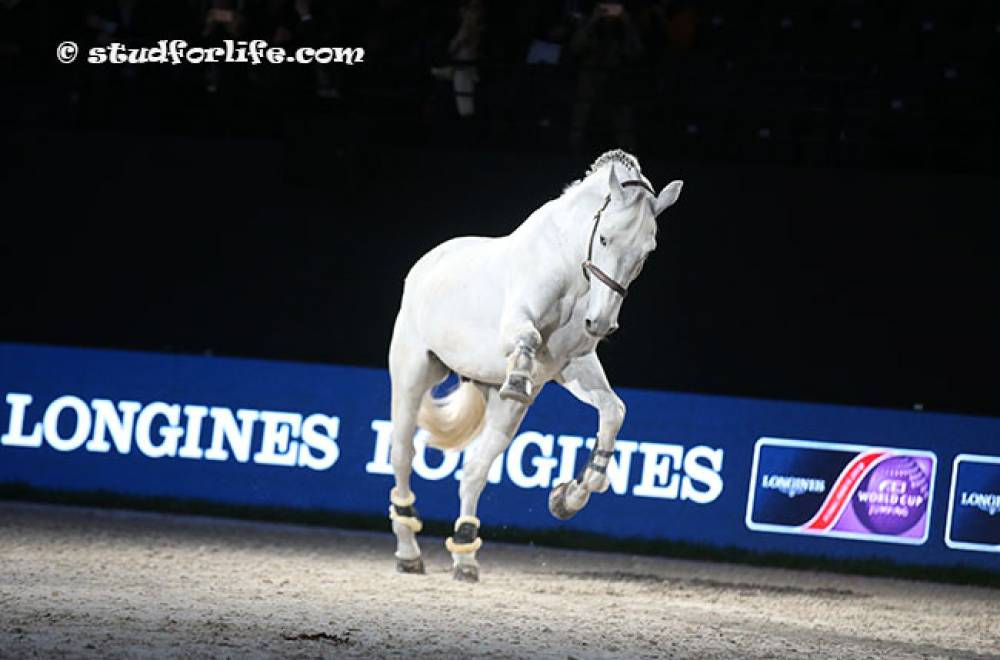 17 April 2018
WC Final Paris Bercy
Winningmood vd Aremberg said goodbye.
After jumping his final round in competition at the AccorHotels Arena on Friday, April 14, the 19-year-old BWP stallion Winningmood vd Aremberg (Darco x Cassini) took his final lap of honor in an emotional retirement ceremony. After three World Cup Final appearances and three European Championships, as well as CSI5* victories in the Vienna and Madrid Grand Prix, Winningmood will now step out of competition and live out his retirement as a breeding stallion. He will going to live in France at the Meautry stud farm, owned by his owner Edouard de Rothchild alongside Lamm de Fétan and not, as originally planned at the time of his sale, at Stud Doperheide of his former rider and trainer, Ludo Philippaerts.
Une journée pleine d'émotion pour Vladimir, l'homme qui aura pris soin de Winningmood durant toute sa carrière quittant les écuries Philippaerts en même temps que son crack pour le suivre chez Luciana Diniz.