Tempo de Paban retires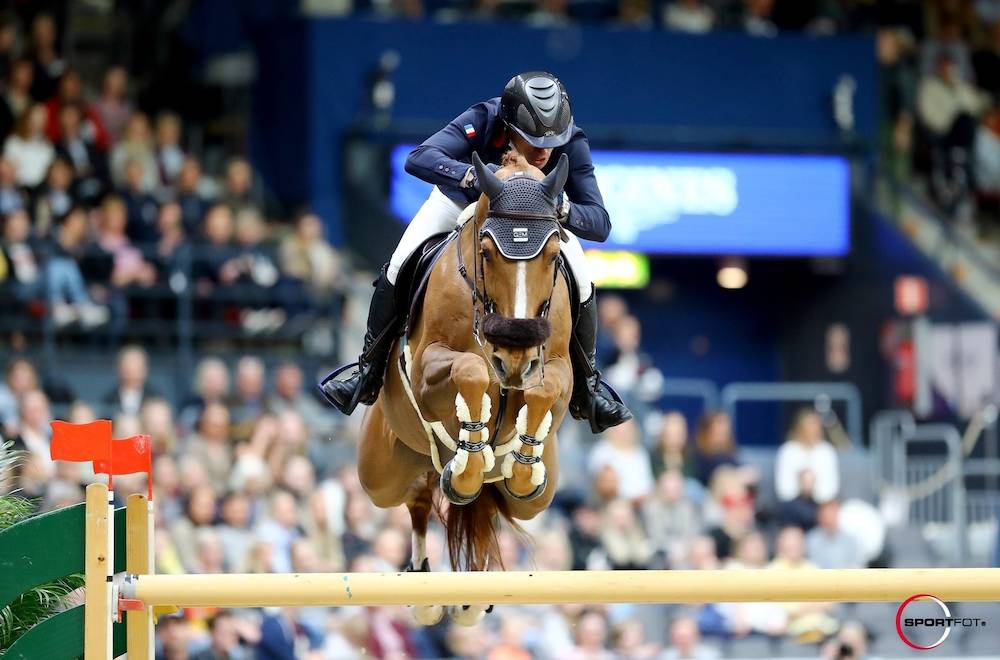 25 May 2021
Olivier Robert announced to our colleagues at Grand Prix the definite sporting retirement of his faithful mount Tempo de Paban (Jarnac) at 14. "He now lives happily with Quenelle du Py (Olivier Robert's former competition mare)," said the French rider.
As a reminder, the gelding suffered a ligament rupture when landing after a jump during the warm-up at the CSI5* in Prague, an event held alongside the Global Champions League play-offs in November 2019. He then underwent rehabilitation at a veterinary clinic in the Netherlands. To the great surprise of his entourage, this winter, the chestnut was back on the competition grounds in national events ranging from 1.15m to 1.50m with Olivier Robert and his rider Théo Guyonnet. "We were having regular veterinary checks, but being realistic, we're close to a second issue flaring up. So we decided not to go any further so that the Prague episode would not happen again," admitted the recent winner of the 5* Grand Prix in Madrid.
At the age of 4, under the saddle of French rider Marie Demonte, Tempo de Paban quickly caught the eye of Olivier Robert, who completed his training and took him to the highest international level. After a few weeks under the saddle of his compatriot Kevin Staut, the Anglo-Arabian came back to Girondin after his partner Monica Dutruilh and he secured full ownership of him. The duo placed fourth under the Grand Palais glass roof in the Grand Prix du Saut Hermès in 2018 before winning the Nations Cup in Sopot the following year with a double clear round!
Photo credit: Sportfot.com