Switzerland dominates the world rankings and announces its squad members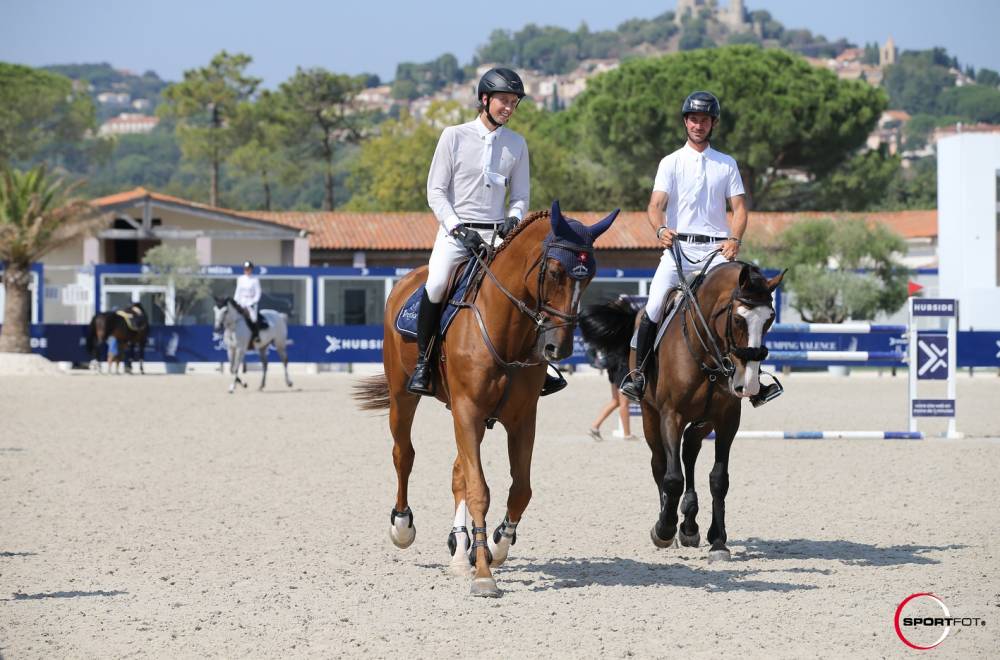 06 November 2020
The Swiss had to settle for an end of year without the CHI Geneva, but can take solace at keeping the lead in the world rankings: Steve Guerdat and Martin Fuchs remain in the top two places in the November rankings, which have just been published by the International Equestrian Federation. Obviously, the top 10 has moved very little. Thanks to recent performances across the Atlantic, Kent Farrington has moved up from 9th to 7th, and Scott Brash has moved from 10th to 9th place, while Darragh Kenny and Beezie Madden have moved down the rankings, but they still remain in the list of top 10 riders in the world.
Switzerland's squad members
Let's take advantage of this Swiss domination in the world rankings to unveil the members of the 2021 Olympic Team! For his first selection as Chef d'équipe, Michel Sorg didn't forget his promise to give the young generation a chance: Edouard Schmitz and Elin Ott, the Swiss Young Riders Champion, will join the 2021 squad. Two new representatives of the upcoming generation, who will be wearing the Swiss colors at the next CSIO3* in Vilamoura at the end of November.
Although the winter will be quiet in terms of competition, their coach intends to take advantage of this quiet period to train his riders who will benefit from a solid training program with Thomas Fuchs. Next year, if competition can resume normally, the Olympic Games in Tokyo and the European Championships in Riesenbeck will be two important events, where "there is a real chance of a team medal. Another goal is to remain in Division 1 of the Nations Cup circuit. This will require a top 7 finish for the season, with three teams being relegated to Division 2 at the end of 2021. As of 2022, Division 1 will only have 8 teams," says Michel Sorg.
Niklaus Schurtenberger's comeback is also worth noting. The 2008 Olympic medalist and silver medalist at the last Elite National Championships has been on the backburner for a few years now, and is making his big comeback with a very promising string of horses.
Here's the entire Swiss Elite jumping line-up:
- Bryan Balsiger
- Elian Baumann
- Anthony Bourquard
- Arthur Gustavo da Silva
- Romain Duguet
- Martin Fuchs
- Audrey Geiser
- Steve Guerdat
- Alain Jufer
- Aurelia Loser
- Beat Mändli
- Werner Muff
- Elin Ott (rising hope)
- Jane Richard Philipps
- Marc Röthlisberger
- Niklaus Rutschi
- Mathias Schibli (new)
- Edouard Schmitz (rising hope)
- Barbara Schnieper
- Niklaus Schurtenberger (new)
- Pius Schwizer
- Edwin Smits
- Janika Sprunger
- Annina Züger
With press release. Featured photo: Sportfot.com