Strong Swiss Victory in Longines FEI Nations Cup Šamorín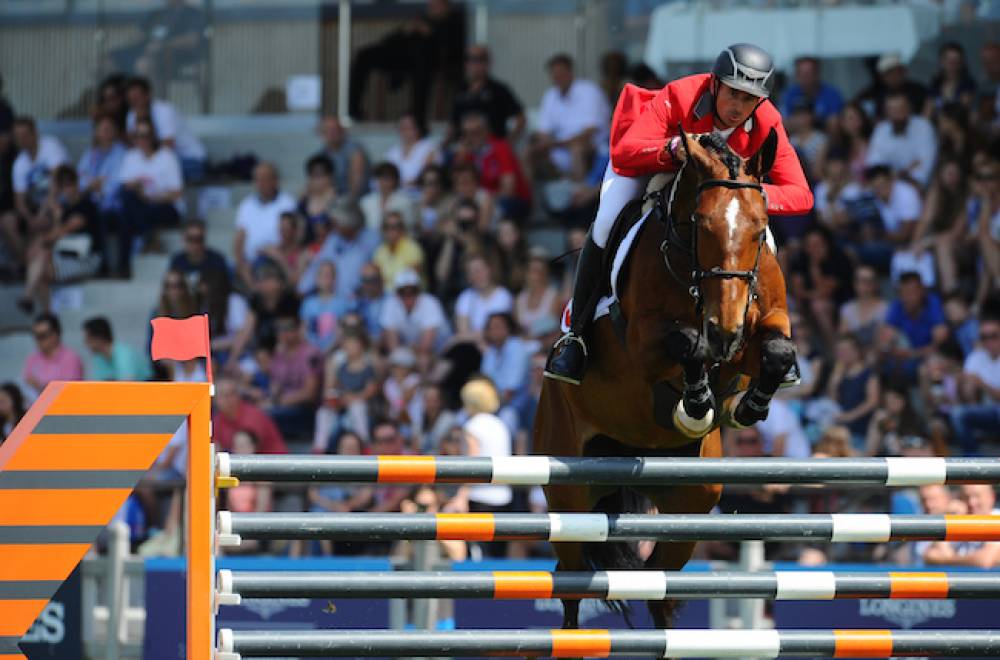 29 April 2018
Switzerland Storms to Victory
in Longines FEI Nations Cup Samorin Switzerland stormed to victory in Slovakia on Sunday, April 29, 2018 in the opening leg of the European League One FEI Nations Cup Series, with Martin Fuchs leading the way on the power of a double clear aboard Chaplin (Verdi Tn).

''This being the first counting Nations Cup of the season, it takes away a little bit of the pressure. I'm very proud of my team here,'' said Swiss chef d'equipe Andy Kistler.

Steve Guerdat and Hannah (Dulf van de Bisschop) also jumped a clear round, and with the Swiss securing strong victory over 2nd placed Ireland, Guerdat didn't need to bring his horse back out for a second round.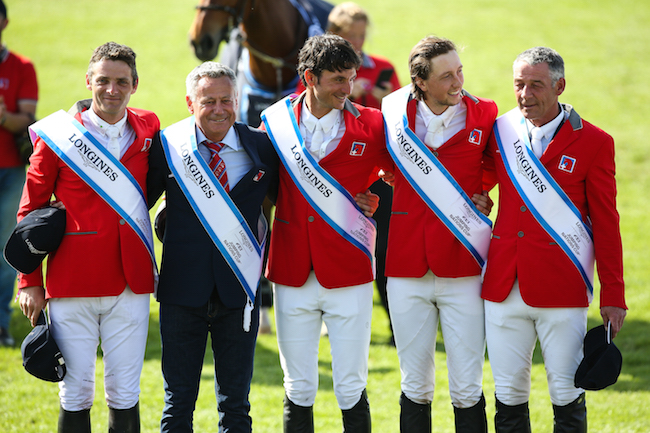 ''I think Hannah was really good in the first round and she was ready for the second round but everybody was so good that they made it a nice, easy Sunday afternoon for me, so I can't complain about that,'' Guerdat said.

Guerdat, who has always been a stalwart advocate for the hallowed place that Nations Cup competition holds in the sport of show jumping, was glad for the victory but also glad to see this year's series get off to a strong start at X-Bionic Equestor Sphere in Samorin.

''Let's not forget that this is the main product of our sport and this is why we are an Olympic sport and this is why we like to defend Nations Cup,'' Guerdat said. ''I'm very proud of my colleagues and all the riders who are bring the best horses and keeping them in the best shape to for Nations Cup series and the Championships. Thanks to the organizers who are willing to organize shows like this and the facilities here were great.'' Switzerland's penalty score of 9 was well ahead of Ireland on 13 faults, and were it not for Paul O'Shea pulling out a double clear with his top horse Skara Glen's Machu Picchu, Ireland would have finished behind Belgium, on 16.

However, the quality in the horses and riders was evident in the riders who jumped faultlessly; Belgium's Nicola Philippaerts had a super day with Chilli Willi, going double clear. And for Brazil, Luiz Francisco de Azevedo continued his super weekend by steering Comic to a faultless performance as well. Brazil finished just two faults behind Belgium to place 4th.