Steve Guerdat's 8th consecutive month at the top of the rankings.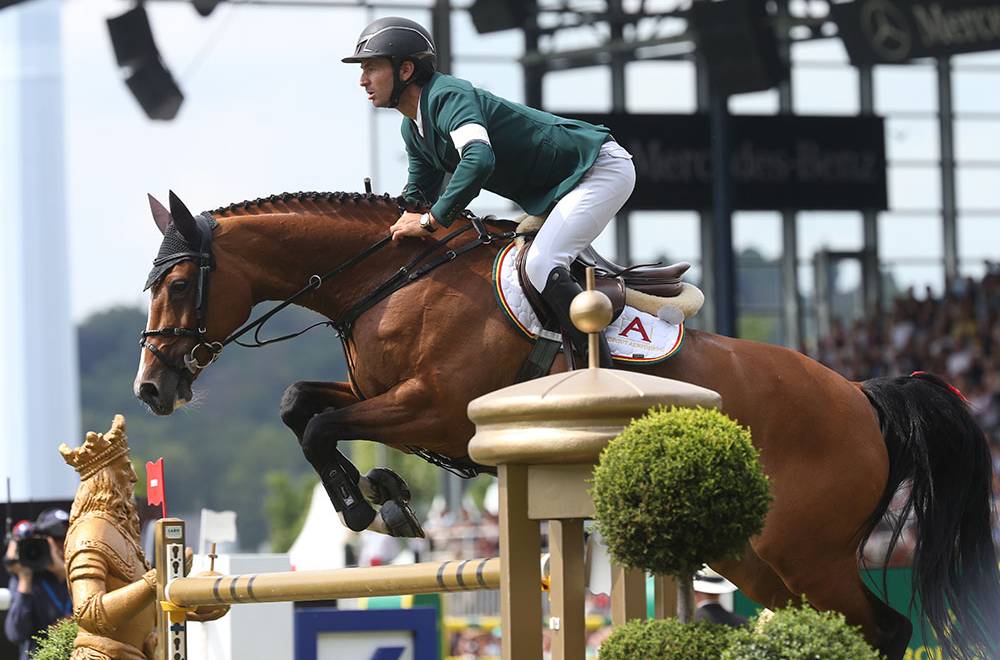 09 August 2019
Steve Guerdat is World No.1 for the 8th consecutive month, once again sitting ahead of Sweden's Peder Fredricson, who is defending his European Champion title this month. Daniel Deusser is back on the podium, as Martin Fuchs slips down to 4th place.
McLain Ward maintains his place as the first American in the rankings (5th), just ahead of Beezie Madden who has moved up to 6th place. Pieter Devos dropped to 7th place just ahead of Kent Farrington (8th), while Christian Ahlmann is back in the Top 10, sitting in 9th place. Niels Bruynseels, 10th, remains in the Top 10, while Marcus Ehning slips to 14th place.
In the U25 rankings, Jos Verlooy ousted Bertram Allen from the top spot after his victory in the Ascona***** Grand Prix with Caracas, and his third place in the Knokke*** Grand Prix with Igor as well as his victories with Jacobien vd Dwerse Hagen. Daniel Coyle sits in third.