Steve Guerdat is ahead of Martin Fuchs in the rankings!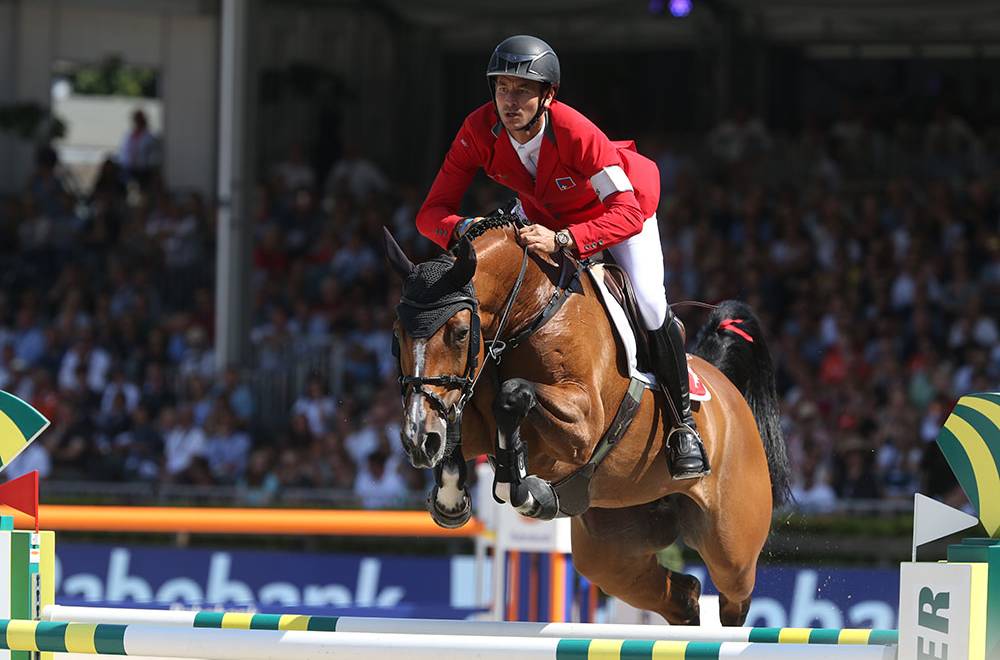 05 September 2019
For the 9th consecutive month, Steve Guerdat has maintained his position as the World No.1. But the new European Champion, his friend and compatriot Martin Fuchs, is following close on his heels. Daniel Deusser completes the podium, as Peder Fredericson slips off down. Ben Maher returned to the Top 10 by jumping directly to 5th position. Sixth is Beezie Madden, and she remains not only the top female rider in the world, but also the first American in the rankings.
https://data.fei.org/Ranking/Search.aspx?rankingCode=S_WR
On the U25 side, Jos Verlooy remains in first place for the second month in a row, ahead of Irish duo Bertram Allen and Daniel Coyle. Edward Levy is still in 4th place, while Eve Jobs climbs to 5th position.
https://data.fei.org/Ranking/Search.aspx?rankingCode=S_WR_U25