Start of the auction today!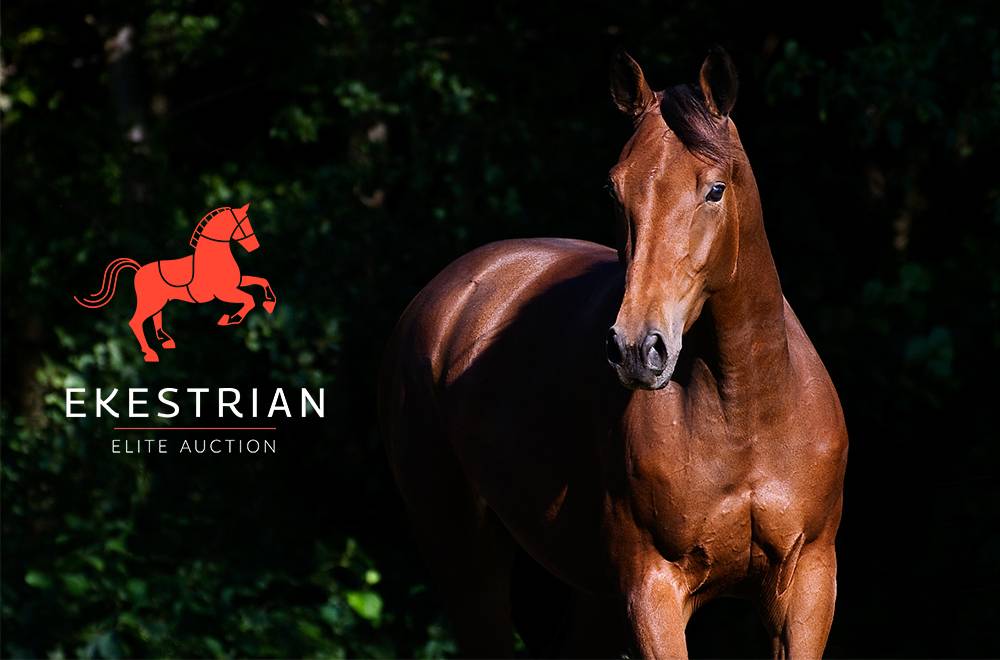 29 October 2019
Access the catalog here: www.ekestrian.com/en/auction/elite-auction-showjumping/20
The Ekestrian Elite auction of Autumn starts today! Don't miss your chance to acquire top genetics with exceptional broodmares in foal, foals to be born in 2020 as well as 3 extremely rare frozen embryos and 2 excellent mares of 3yo for showjumping!
Kolea du Château at the catalog!
The surrogate of lot 14, Mylord Carthago x Taïga de Champloue, unfortunately lost the embryo. It has been replaced by another unique embryo: Mylord Carthago x Kolea du Château (Allegretto). Kolea is not less than a sister of the great Itot du Château and a daughter of the remarkable mare Sophie du Château ! Find the new lot 14 here: www.ekestrian.com/en/auction/20/lot/lot14/471
Enjoy Ekestrian's new website!
The October Elite auction will take place on the brand new website of Ekestrian: more practical and dynamic, you will find all your favorite lots as well as more information about sport and breeding with exclusive articles from Adriana van Tilburg. Have a look and don't hesitate to let us know your thoughts!
ONLY at Ekestrian: You don't want to miss the brother/sister Ben Maher's star: Explosion W! You'll also have the chance to acquire the unique brother/sister of Ilex VP, CSI5* 1.60m with Nicolas Delmotte or even an embryo out of the sister of the current European Champion Gold Team medalist… Claire Z!
9 broodmares in foal for 2020 await for their new breeding careers with you. Some of them will also be able to be put back to sport after weaning of their foals so that you can fully manage their whole valorisation! Sport and breeding, what else?
Find the 5* lines of sport and breeding: Jumpy de Kreisker, Emerald, Usha van't Roosakker, Sophie du Chateau, Ueleme... associated with the best Sires and champions: For Pleasure, Chacco Blue, Heartbreaker, Mylord Carthago, Cornet Obolensky, Comme Il Faut, etc.
The auction is 100% online and starts today, Tuesday 29th of October at 11am (French time) and will close lot by lot, minute by minute tomorrow Wednesday 30th at 9pm (French time).
Do not forget to create your account and / or update your contact details on the Ekestrian website to be able to access the catalog and bid the night of the auction: www.ekestrian.com/en/register. Contact us at the numbers below for any help regarding the registration process.
Information and price estimates from the Ekestrian team at +33.7.86.32.75.17 or +33.6.43.11.87.49 or [email protected].