Sergio Alvarez Moya in Grimaud with two new recruits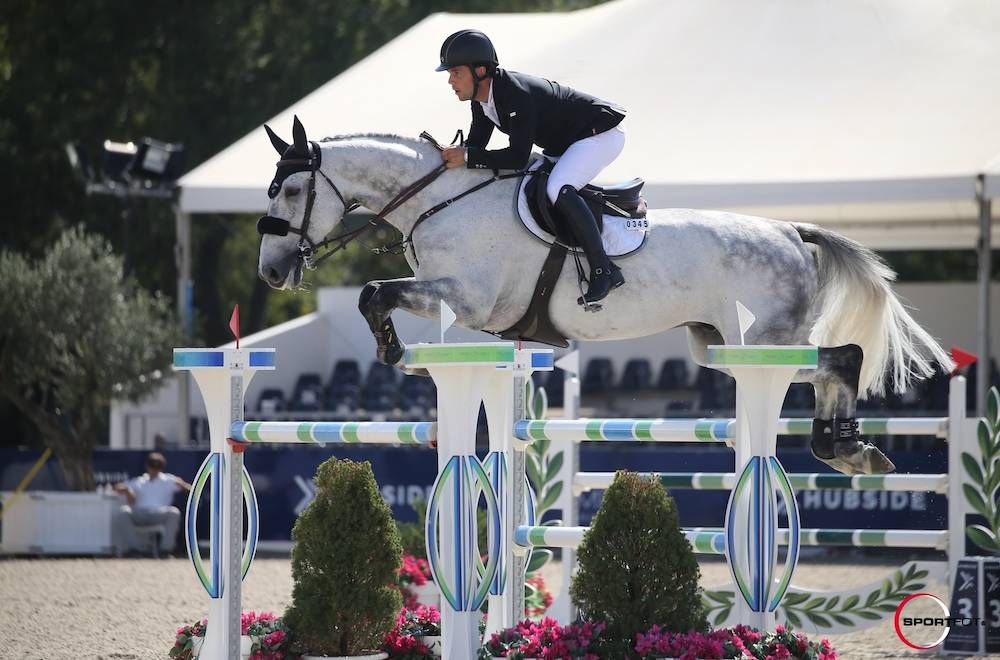 23 September 2021
After the sales of Valdocco des Caps (Number One d'Iso), Incredible Bleu (Zirocco Blue) to Tiffany Foster and Kardenta van't Meerhof (Cardento) to the United States, time has come for Sergio Alvarez Moya to fill his stables again, and that's just what he has done!
At the CSI5* in Grimaud, taking place right now, the Spanish rider appeared on Malibu de Muze (Nabab de Rêve) in the 1.45m ranking event. "I bought Malibu with Cristina Hidalgo, I intend to keep him for major sport and future championships", he confided. This 9-year-old gelding comes straight from the Stephex stables just as he was ridden by Daniel Deusser in the 7YO World Championship and then by Kendra Claricia Brinkop. The tandem was placed third in the 4* Grand Prix of Opglabbeek last August.
Sergio Alvarez Moya and Miss Chello.
In the CSI2*, the Spanish rider decided to start with Miss Chello (Unex Barrichello), a new 8-year-old mare. Their first appearance resulted in a perfect course. The bay was previously ridden by Dimitri Natsis of Greece in international events for young horses. "She seems really cautious to me and has good instincts in the arena, I am sure she will jump higher and be very competitive! My plan is to ride her in minor events before taking her to Florida for the Winter Equestrian Festival early next year," Sergio Alvarez Moya said in conclusion.
Featured photo: Sportfot.com - Malibu de Muze