Sangria du Coty withdraws from the sport scene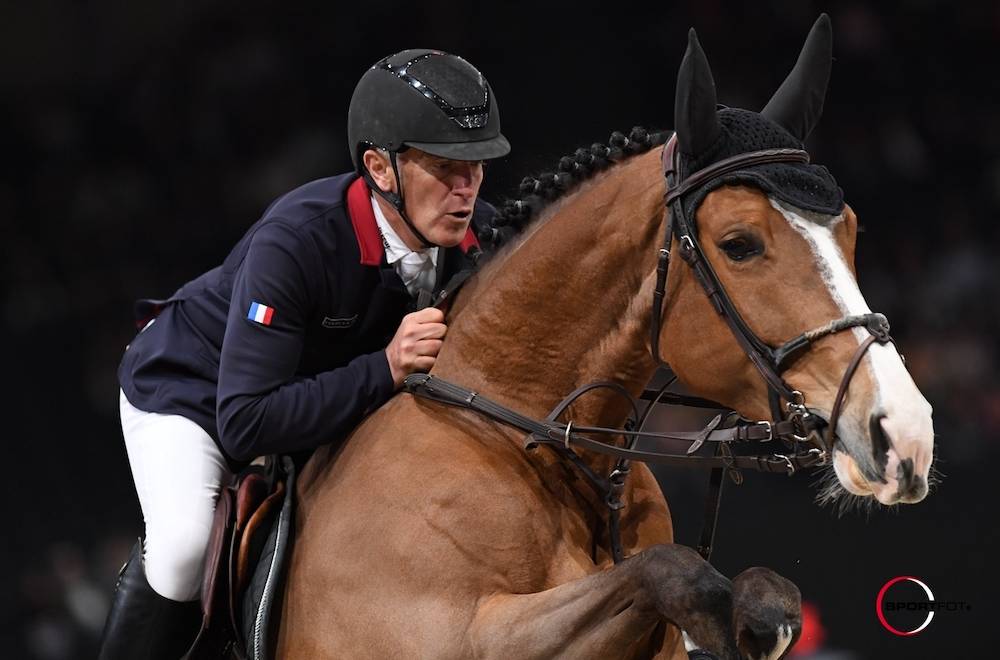 13 October 2021
Roger-Yves Bost has announced the retirement of his stormy bay, Sangria du Coty (Quaprice Bois Margot), at 15 years old. After 7 years shared with the Ile-de-France rider in competition, the mare leaves the sport with a more than satisfactory record of achievement at his side. "She will now devote herself to her career as a broodmare. I have a twinge of sorrow when I think of this wonderful mare, but I am very happy to be able to move forward with her future foals", added her rider.
Sangria du Coty at the European Championship in Gothenburg in 2017.
After starting out competing with Pauline Denebour and Swan Bourven in events reserved for young horses, the Selle Français mare joined Roger-Yves Bost's teams in 2014. A year later, the duo participated in their first CSIO5* in La Baule, Rome and Barcelona. Their numerous demonstrations at the highest level were rewarded with a selection for the European Championships in Gothenburg in 2017. The mare achieved the most beautiful French performance, and so did she during the World Cup final in Paris a few months later (editor's note: with a 13th place). Unfortunately, an injury incurred during the CSIO5* in Rome the following year forced the mare to rest, compromising her participation with the French team at the World Equestrian Games in Tryon. Upon their return to competition, the pair won the 4* Grand Prix in Valencia and placed third in the 5* in Paris and in Doha.
Featured photo: Sportfot.com