The revelations of 2021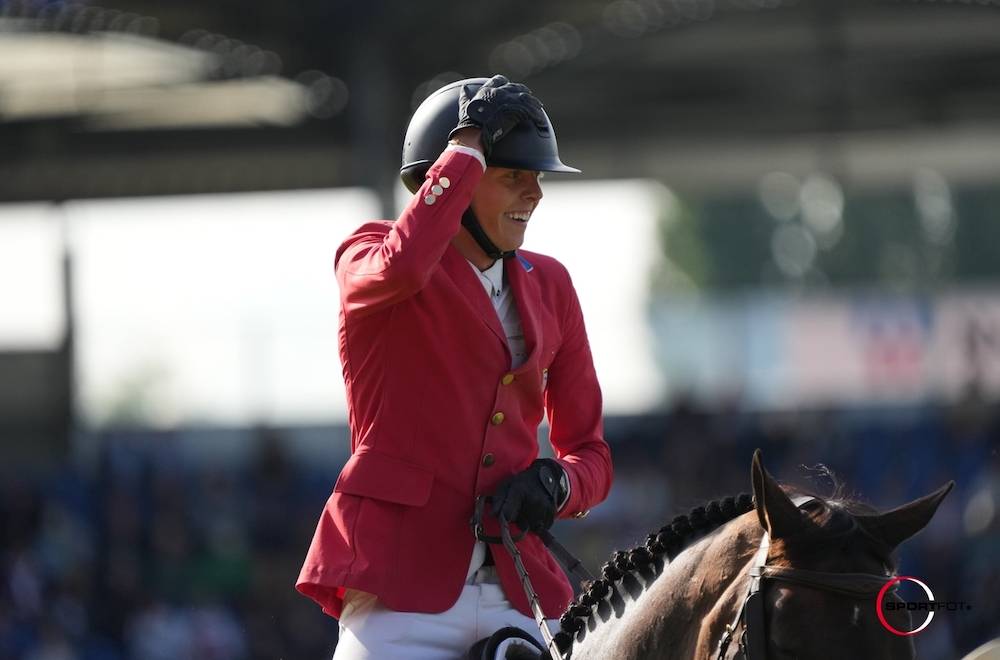 25 December 2021
Every year, new hopes emerge at the highest level. 2021 was no exception to the rule. Discover or rediscover three young talents who made their mark.
#1 Brian Moggre
The United States regularly manages to bring out young talent at the highest level, and this is once again the case this year with Brian Moggre. Those in the know already know him as he won a World Cup stage two years ago with MTM Vivre Le Reve. However, his career took a completely different turn when Ann Thompson made the bold choice to entrust him with her star mount, Balou du Reventon. Taking over the reins of a horse that has been routinely ridden at the highest level is never an easy task and it isn't necessarily a guarantee of results. However, Brian fulfilled his mission perfectly and even far surpassed it. A few months after they began their association, the pair won their first 5* Grand Prix in Sopot. This performance led him to become the reserve rider for the American team at the Tokyo Olympic Games, as Brian was only 19 years old at the time! To top it all off, he didn't drop a rail during his weekend in Aachen, not only helping the US team win the Nations Cup, but also placing second in the Grand Prix. Quite an accomplishment!
#2 Sanne Thijssen
Leon Thijssen's daughter is no newcomer. Since she was a child, she has been collecting success after success in youth events. She has already participated in four European Championships and even won a team silver medal in Millstreet in 2016 with Con Quidam RB. She won her first 5* Grand Prix in July in Rotterdam with the same horse. Although atypical, the son of Quinar Z doesn't stop placing. This is what earned her a selection for the final of the Nations Cup circuit in Barcelona last October, which she honored by helping the Dutch team onto the top step of the podium. At 23 years old, the rider seems well on her way to making a place for herself in the Senior category!
#3 Ioli Mytilineou
The Greek rider was undoubtedly the revelation of the last European Championships in Riesenbeck. Not only did she have a series of clear rounds, but she also showed remarkable riding. Because of a refusal in the final round, she just missed out on a podium with her excellent mount Levis de Muze and finished in twelfth place, but she won the hearts of the public and the admiration of her peers. Few knew her before the Europeans, even if she is the daughter of Olympic rider Anna Mytilineou (who discovered Bianca, Steve Guerdat's star horse, a few years earlier), but it's likely that she won't be forgotten any time soon.
Featured photo: Sportfot.com