Rene Lopez Wins Derby Pays de la Loire at La Baule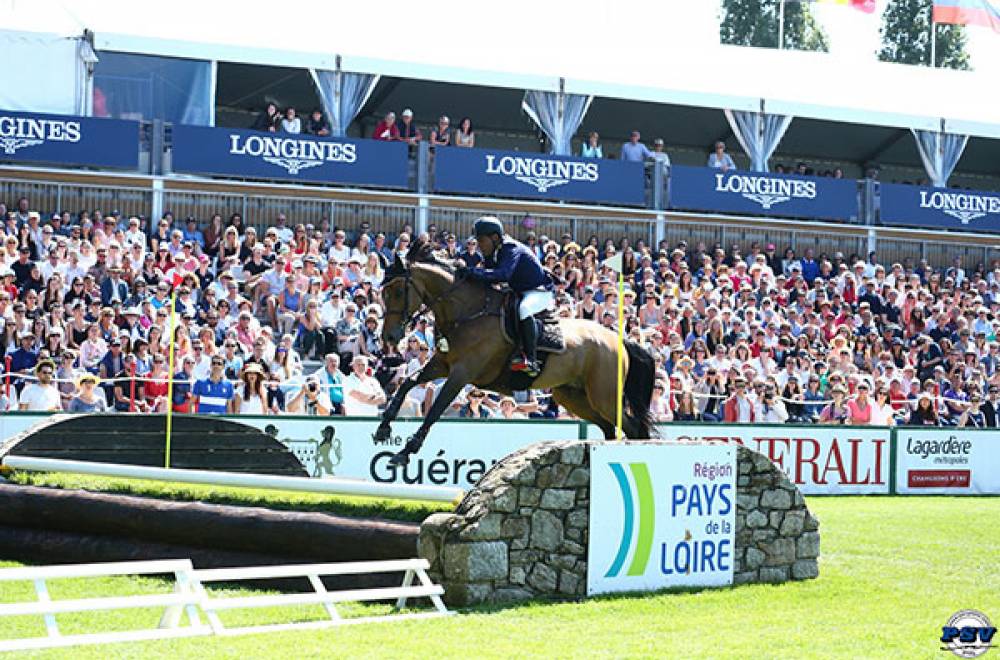 19 May 2018
Nineteen pairs started in the Derby Pays de la Loire region, on Saturday, May 19, 2018 at CSIO5* La Baule in La Baule, France. The 1,000-meter course included 22 obstacles, including two banks and an open water obstacle to ride through.

Colombian René Lopez, a regular at this stop of the Longines FEI Jumping Nations Cup in France, was the first to start on the grass track at Stade François-André with his 10-year-old mare Destiny's Child. They showed all their talent with a fluid round, resulting in a faultless 139.48 seconds to set the standard. The pressure was now on the shoulders of their competitors. But on down the order, no other pair managed to do as well. Frenchman Philippe Rozier, also a regular in this derby, and Rêveur de Kergane finished their round with 24 saults. Sweden's Peder Fredricson, the world No. 3, was eliminated after two refusals from H&M Carat Desire, as was France's Max Thirouin with Tarquin.

In his first derby appearance, the French rider Harold Boisset was faster than René Lopez on a time of in 137.63 seconds with Vakhenaton, a 9-year-old Selle Francias. But with a fault, he saw the victory escape and took 2nd place.

As for the 2012 Olympic champion, Swiss rider Steve Guerdat, he also made a mistake with Venard de Cerisy in a time of 138.04 but earned on the third step of the podium.

In the award ceremony, René Lopez did not hide his emotion. He had just realized a dream by winning at La Baule. It was a victory that goes down in history, as he is the first Colombian to put his name on the prestigious list of winners of the of Derby Pays de la Loire.
"I am delighted with this competition," Lopez said. "I thought I would finish in the first 3-4 and the more the event progressed, the more I realized that I would be better ranked. This is a test that I appreciate a lot and have always tried to do. I tried to train my horse last week, but I did not manage to school a water obstacle. Today, it worked well, so I'm happy. Last year I could not enter this class. This is an important event for me, it is prestigious and I try when I have the horse to be present here in La Baule."

Harold Boisset (FRA), second: "This is the first time I have participated in the Derby La Baule. Knowing my horse well, I always said he could do this type of test and knowing that I entered this derby. As a Frenchman I am proud to be able to participate in the CSIO, after the disappointment of the non-qualification on Thursday for the Grand Prix, I am delighted to be here and to gain experience. "

Steve Guerdat (SUI) third: "I've already been twice third, so this is the third time. I thought I had a good chance today, since it was Venard's first derby. At home, these are types of obstacles that I use very often, the horses are ready to go on this type of test. These events are legendary and it is always very nice to compete in them, as here in La Baule. "