Record Solidarity for "Trésors de champions"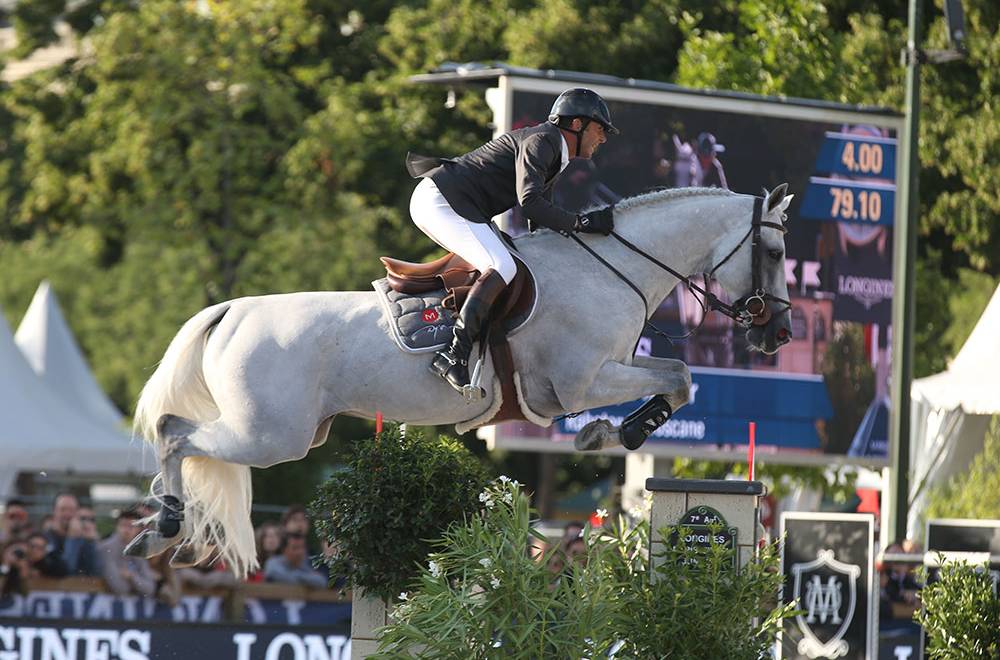 10 May 2020
The French equestrian community mobilized last night en masse on the online sales platform, The Auction by Arqana. More than 560 bidders battled until 11.30pm to acquire their "Champions' treasures", raising 36,238 Euros for the FFE's "Cavalier solidaire" fund, which will go toward helping the equestrian centers hard hit by the Covid-19 crisis.
The top price of this exceptional sale was reached by Philippe Rozier's "treasure", a blanket from his Olympic stallion, Rahotep de Toscane, owned by Christian Baillet, which was purchased for 8,500 Euros by Frédéric Pérouse for his daughter, who is a breeder.
The second highest priced item was the blanket of the Grand Prix du Saut Hermès won in 2019 by the legendary pair, Simon Delestre and Hermès Ryan. It was purchased by Océane Finet for 4,009 Euros; a moving souvenir bought in tribute of her mother.
Rounding out the top 3 lots was Astier Nicolas' Hermès saddle, an eventing double medalist at the Rio 2016 Olympic Games, which was awarded to Stéphane Colas for 2,580 Euros.
Of note, the "Trésors de champions" not only seduced riding fans, but also Philippe Guerdat, the former coach of the French team, who won Kevin Staut's blanket from the Barcelona 2014 Nations Cup Final, where France finished 3rd under his direction, as well as Thierry Rozier's French team polo shirt, worn during the World Equestrian Games in Tryon in 2018.
Partners of The Auction, Eric Hoyeau and Christope Ameeuw, warmly thank the bidders, the 21 champion riders representing the disciplines of show jumping, eventing, dressage and para-dressage, photographer Jessica Rodrigues, and Alexandre Bekka, the riders' agent who initiated the sale, as well as all the volunteer teams who took part in this auction.

Thank you to: Patrice Delaveau, Kevin Staut, Philippe Rozier, Julien Epaillard, Simon Delestre, Thierry Rozier, Félicie Bertrand, Nicolas Delmotte, Olivier Robert, Edward Lévy, Geoffroy de Coligny, Camille Condé Ferreira, Astier Nicolas, Maxime Livio, Nicolas Touzaint, Lieutenant-Colonel Thibaut Vallette, Jessica Michel-Botton, Morgan Barbançon-Mestre, Anne Frédérique Royon, Michel Robert, Pierre Durand.
Press release