Rebozo La Silla has passed away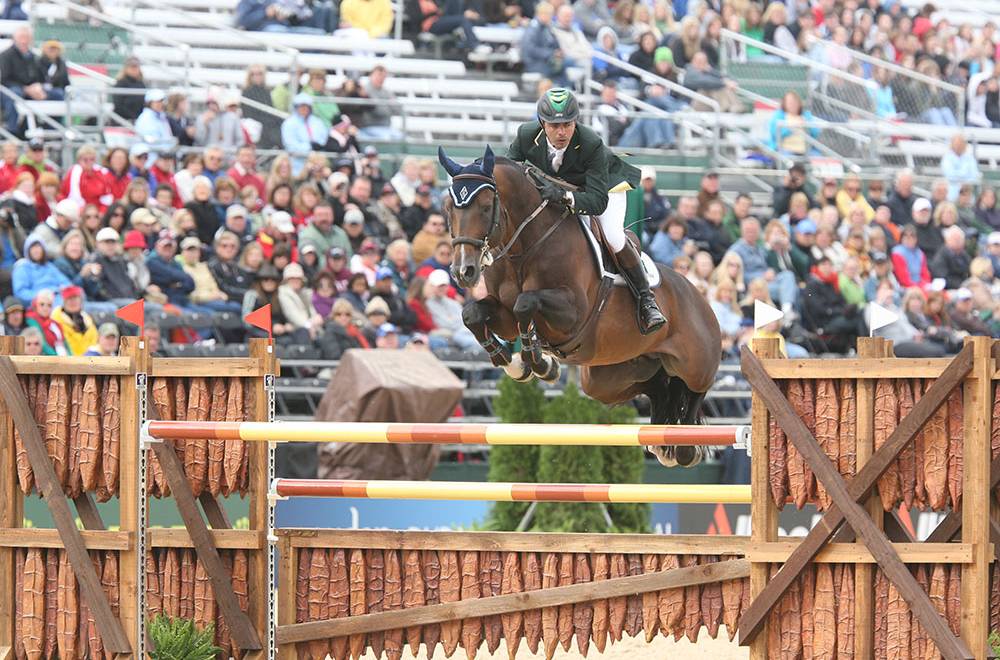 27 June 2020
While enjoying his retirement in France where Groupe France Elevage was managing his breeding career, Rebozo LS (Dollar de la Pierre x Ramiro), son of the star international performer Renata La Silla, who performed at the highest level under Jean Claude van Geenberghe's saddle, and brother to stallion Nelson Z, died from renal failure at 20, while he was stationed at the Haras d'Aubigny this season.
A horse with a big heart, Rebozo enabled Rodrigo Pessoa to secure a good 4th place in the Lexington World Games, before representing Brazil and Double H Farm at the London Olympics.
"I'm so sorry to hear of the loss of one of my great partners," reacted Rodrigo Pessoa on social media, adding: "One day, Hunter Harrison called me and said he had bought a new Grand Prix horse, and that we had to go and pick him up. It was a really good choice; he was a kind and generous stallion. I appreciated working with him."