Raia d'Helby is retiring to France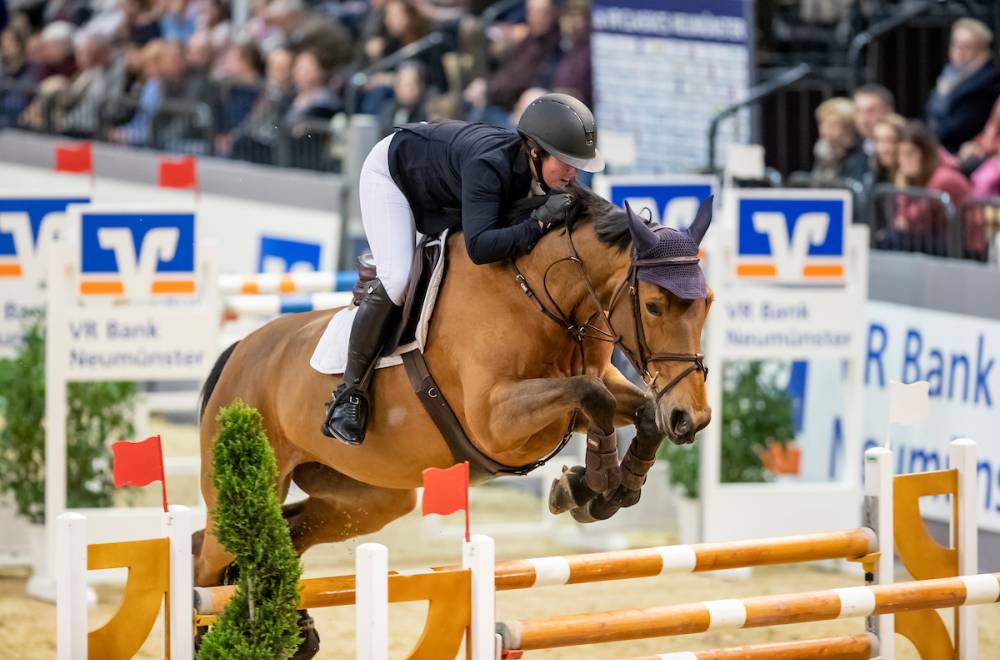 04 January 2022
Having been spotted at the Fences sales as a 3-year-old, Raia d'Helby (Fergar Mail x Papillon Rouge) was quickly entrusted into the care of Olivier Robert who enabled her to progress to the top level until her sale to the United States at 9 years old. She went on to allow Adrienne Sternlicht to take her first steps at the highest level. She then went on to win up to the 4* Grand Prix level with Charlotte Bettendorf before ending her career under the saddle of Louise Joassin while beginning her breeding career. Her first embryo on the market attracted a lot of interest, but it was eventually Olivier Robert who bought it for 23,000 euros. What a beautiful story.
A daughter of the Grand Prix mare Miss d'Helby and a maternal half-sister to no less than five Grand Prix horses, including Rapide and Regain d'Helby, she is a renowned Selle Français who is making her return to France. She joins Beligneux Le Haras which has set up a syndicate for her to make this operation a success.
Sébastien Neyrat spoke to us about this wonderful story: "Beligneux Le Haras became known as a stallion producer with a prestigious range of stallions, but in the last few years, we decided to develop the services we could offer to our customers, in particular, by developing new fertilization techniques such as oocyte retrieval and ICSI at the Haras de Châtenay. We then proposed the creation of associations or syndications for the purchase of high-quality genetics. The purchase of Raia d'Helby fits perfectly with this logic. Six of the seven offspring of her dam, Miss d'Helby, have performed on the international circuit (two horses at 1.60m, two horses at 1.55m, one horse at 1.50m and a 7-year-old at the international level). Raia, herself, is a spirited mare with great ability. She has everything needed to be an exceptional broodmare. Bringing such a mare back to France after her career is a real point of pride for the four breeders involved with this mare. For this occasion, Beligneux Le Haras is associated with the Forezan stud farm managed by Mr Jerôme Aguettaz, owner of Queen Girl Kervec and Valou du Lys, Julien Gonin's leading mare, as well as with the Excellencia stud farm managed by Mr Joachim Dufour, manager of the equestrian textile brand Starz'up which equips Olivier Perreau, and also Mr Raoul Caboche, breeder and owner for rider Stephanie Hennequin."
It's now up to the breeders to agree on the sires that will be used for future crosses: "I think we'll enjoy choosing crosses with so much blood available. Our goal is to continue the excellent work done on this line. We will market some of the offspring quite quickly, but others will be kept to be ridden by talented riders who are close to us in the high-level perspective."
Photo credit: Hippofoto - Dirk Caremans