Rahmannshof Tic Tac leaves Aurelia Loser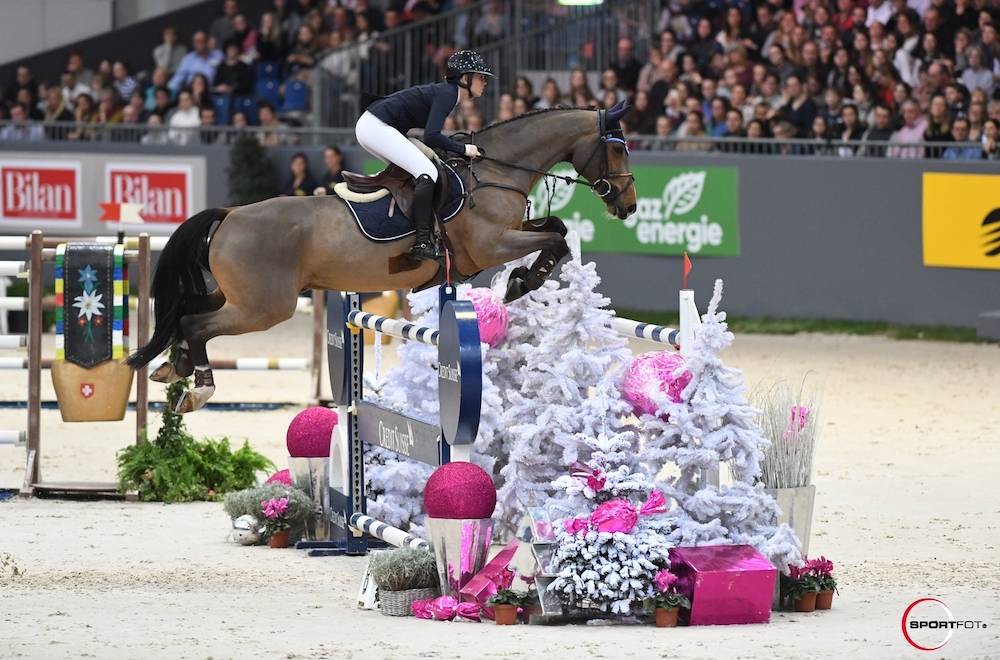 03 December 2020
Having been ridden by a Swiss rider for four years, Rahmannshof Tic Tac (Contact Van de Heffinck) has been able to benefit from Alain Jufer's experience to fine-tune himself up to the highest level by going to the CSIO5* of St-Gallen and La Baule before joining Aurelia Loser. The young Swiss rider has, in turn, been able to benefit from the experience gained by the 12-year-old gelding. In fact, she was able to ride in her first CSI5* at the CHI Geneva last year at the reins of the bay. "He gave me many unforgettable memories, like my first Grand Prix at the CSI5* level in Basel at the beginning of the year, a ranking in the main 1.55m event in Geneva, and many more performances in national and international competitions such as at the CSI2 and 3* levels," recalls the rider.
Their last appearance together was recent since the pair were still together at the CSIO3* in Vilamoura where they were able to take part in the Nations Cup. Rahmannshof Tic Tac now crosses the French-Swiss border and will join French rider Serge Varsano, a rider who has distinguished himself up to the CSI2* level. "We're a commercial stable; this is part of the game, but his departure isn't easy for me. He was my best horse and I had built a real bond with him. Tic Tac will turn 13 next year. The opportunity has arrived, it's time for him to leave our stables. I'm extremely grateful to my boss Gian-Battista Lutta for allowing me to ride such a horse and to have been able to reach the highest level," concludes the Swiss rider.
Aurelia Loser will now bet on other mounts such as Molly Mallone Z (Mylord Carthago*HN) and (Hotaowa de la Tourelle) Isolany St.hubertushoeve.
Featured photo: Sportfot.com