Querido VG, the 5YO World Champion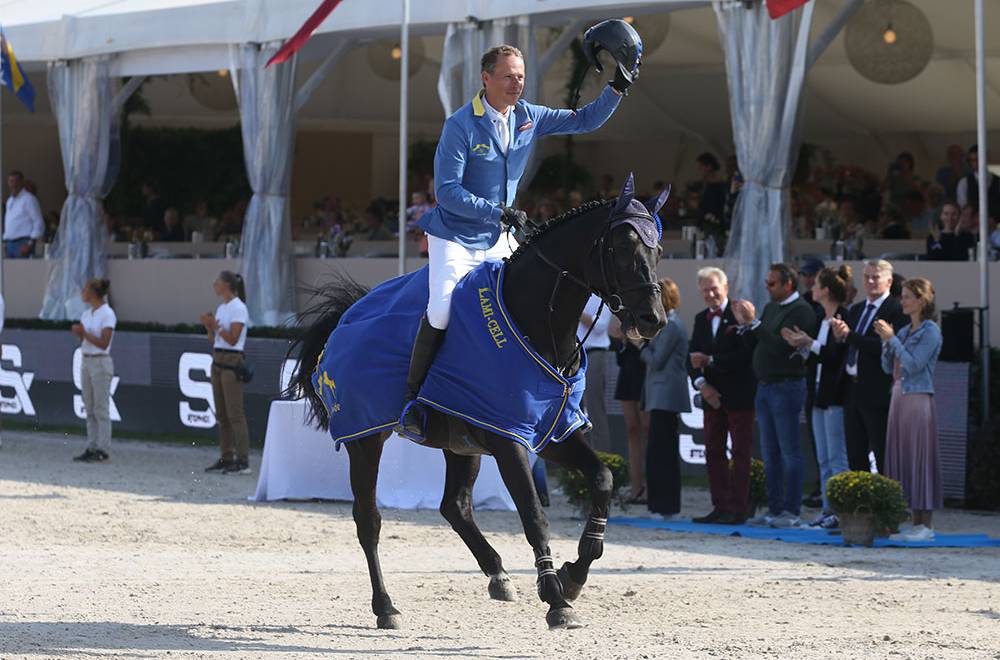 01 October 2021
It's always when we miss out on things that we realize their importance. Last year, the World Championships, like many other events, had to be cancelled. This year, it was a miracle that such a big event was able to be organized, but Judy Ann Melchior's team did it by adapting the event to the current health standards. There were far less big tents, but there was a really festive and friendly village.
This year, the stallion licensing wasn't organized in parallel with the event: it was postponed to be held in Peelbergen a month later. As a result, the famous Z Quality Auction was held in the Zangersheide arena over two high-flying evenings that showed that colt foals could also make top prices. The first was History JT Z (Heartbreaker), a full brother to the stallion Hardrock Z, who sold for 86,000 Euros to South Africa, while the next day Especial for Fun Z (Eldorado vd Zeshoek) broke all records. The son of Luciana Diniz's star horse Fit For Fun sold for 160,000 euros to Paul Schockemoehle's stables. Cartina JL Z, daughter of the former Jos Lansink's stars Carthago and Valentina van't Heike, was also sold for 135,000 euros. The maternal half-sister to Epleasure van't Heike will join the Haras de Pléville in Normandy.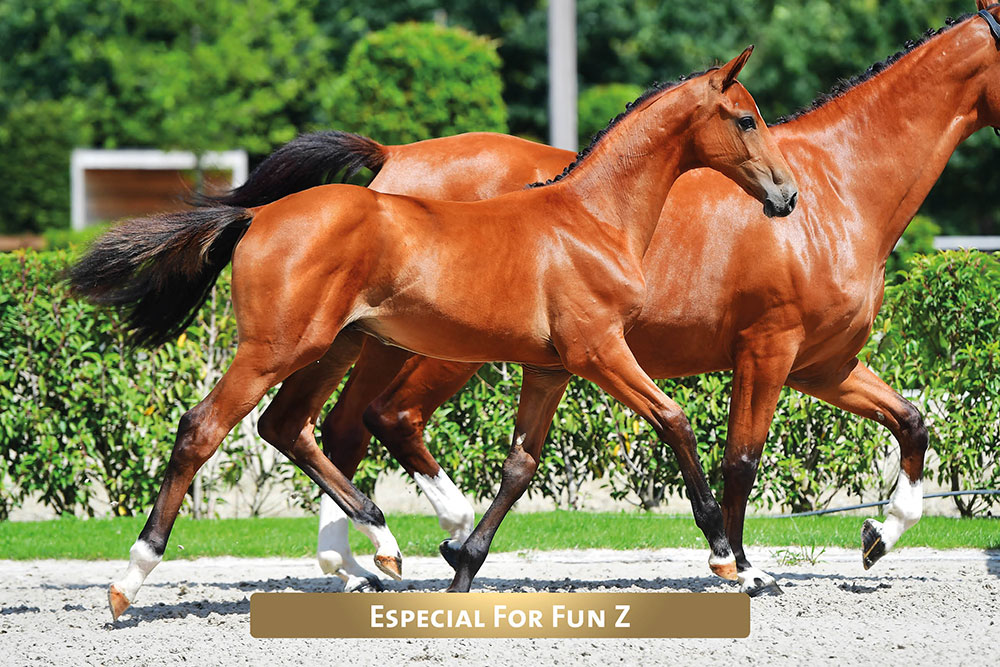 A true meeting of sport and business, Lanaken was once again the place to be for sumptuous success.
The first final of the World Championships for Young Horses was the 5YO category, which started on Sunday. Eugène Mathy's team did a great job once again. It should be noted that the water jump had been removed for this category this year. Sixteen combinations qualified for the jump-off in the end (there were 55 finalists among the 230 starters on the first day), and three candidates got caught out by the clock, including Croatian rider Thea Jelcic with the very pleasant Diamant van Klapscheut Z (Diamant de Sémilly), grandson of the international performer Coriana van Klapscheut.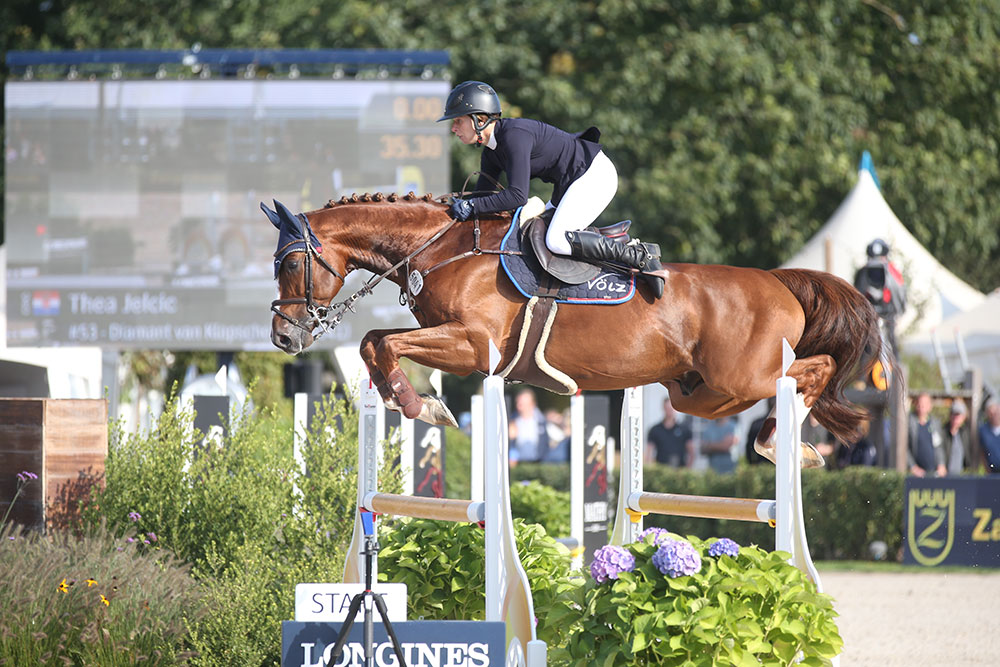 Second to start, Arnaud Gaublomme succeeded in having a sumptuous jump-off with Quabriolet van het Bildeken (Anakin van Schuttershof). Finishing the round without faults in 39.40 seconds, the young Belgian was able to count on all the vivacity and reactivity of his horse.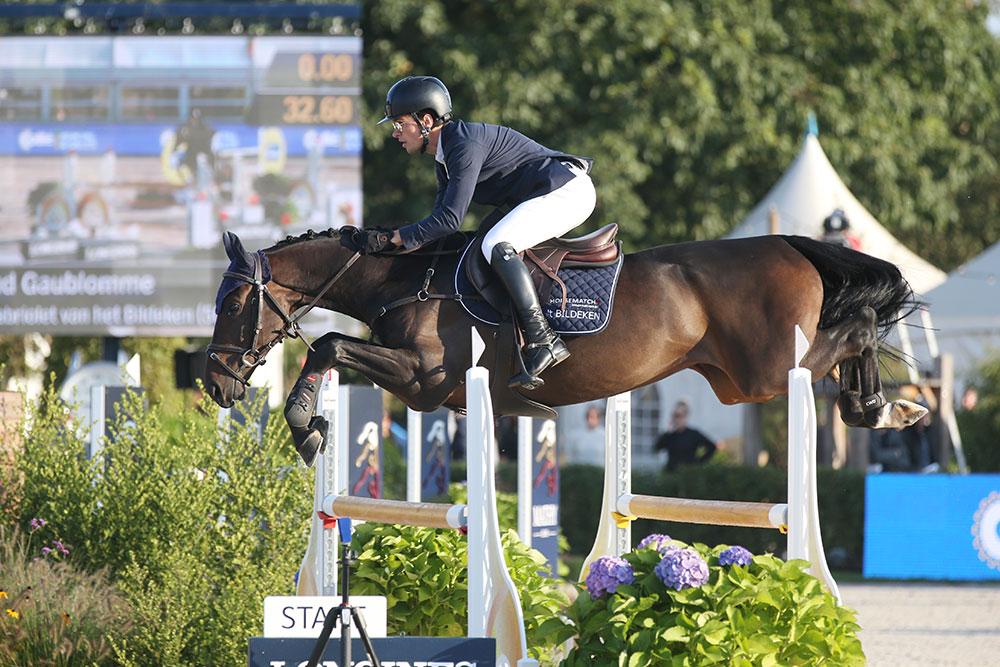 The pressure he put on his pursuers was enormous. After them, the rails fell and there were some very unacademic scenes at the final vertical, which saw its top pole fly by several meters sometimes. But can we really blame young horses with so little experience who find themselves competing over such a course at such speed... or their riders who are playing the game and doing their best to try to win?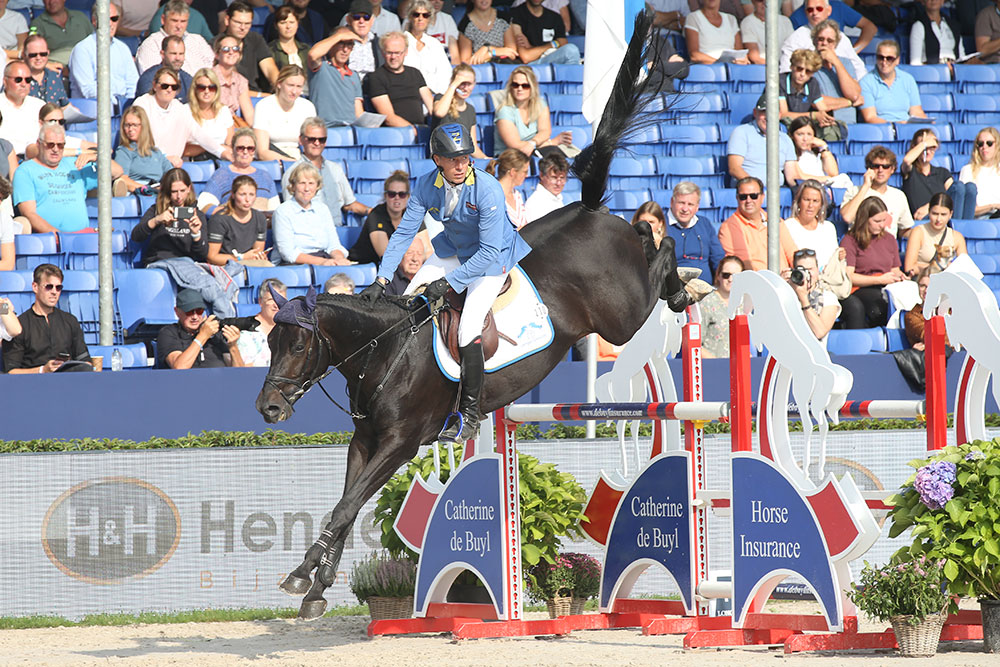 In the middle of the jump-off, one rider put everyone in agreement with an incredibly accurate course: Christian Ahlmann tightened some corners and kept a good tempo throughout his round with Querido VG. The son of the home-grown star stallion Dominator 2000 Z and full brother to Jeroen De Winter's performance stallion Leandro VG showed his quality, completing the round without penalty in 37.49 seconds.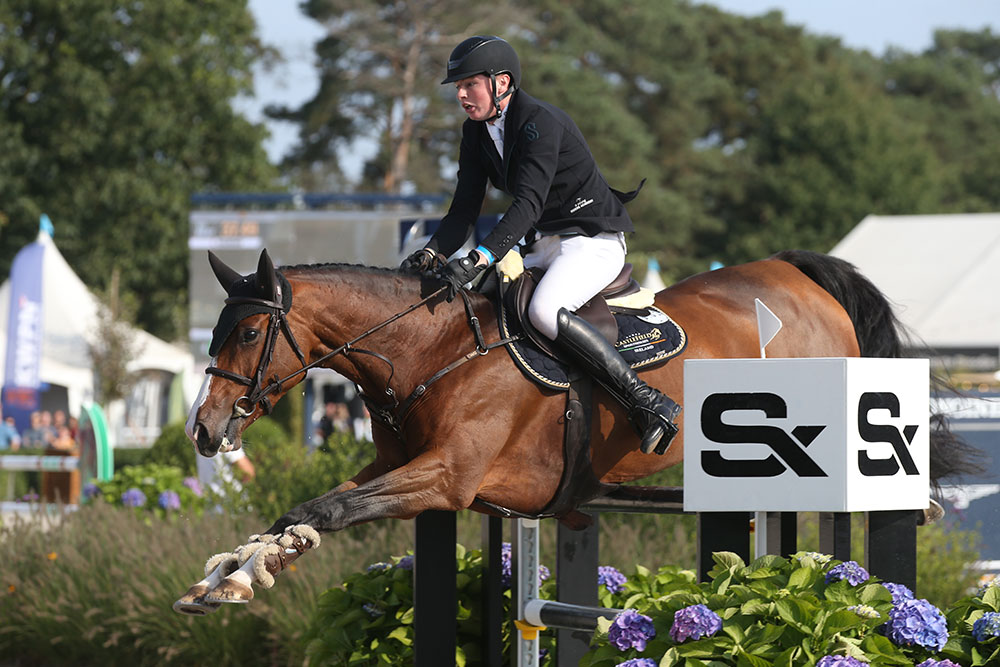 Behind them, there were still some great riders like Ireland's Jason Foley, the 2019 winner with Rockwell RC (Kannan), who came back with Kilossery Karma (Livello), but this time the young man asked too much; he stopped the stopwatch with a time of 36.17 seconds, but knocked the last obstacle too!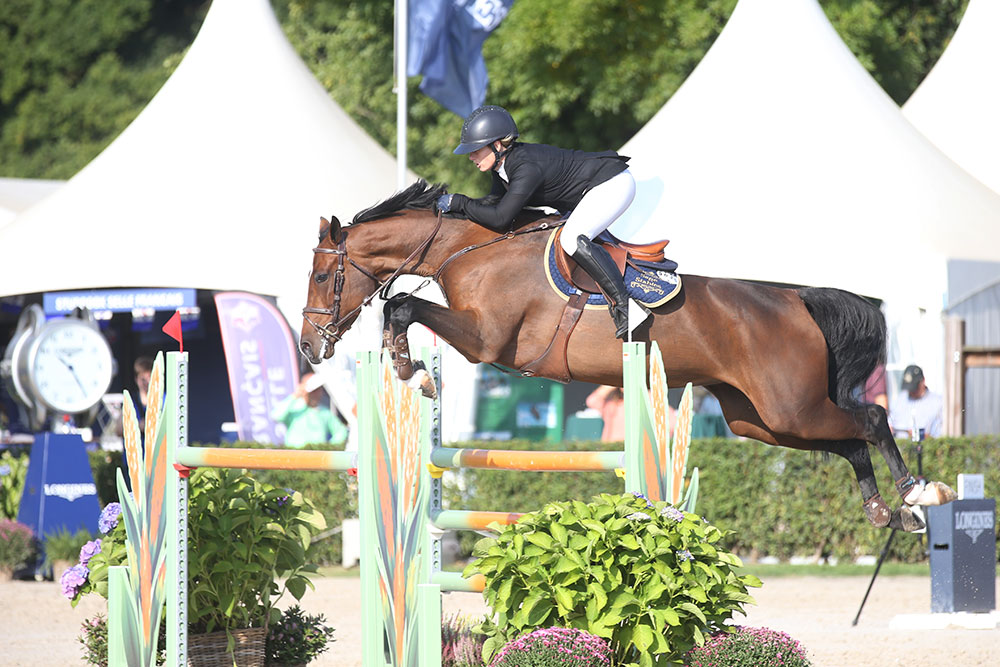 The last obstacle would also be fateful for Emily Sage on her fantastic Vogue Tw (Vivant vd Heffinck) who is undoubtedly one of the horses to follow in the future. "She's incredible! She has only been competing for 3 months, she's very green at this level. I became a mum and had no plans to buy a horse at all, then my brother-in-law said "Emily, this horse is for you". I trusted him and I think she is the best horse I have ever owned. He knows these world championships very well because he owned Chilli who won the title at 5 years old, and he told me: "this mare can win in Lanaken". My brother-in-law works with Paul Schockemoehle a lot in England, and he bought Vogue when she was two. Now I'm going to put her on hold for a long time and maybe we'll try to win next year without messing up at the last one this time."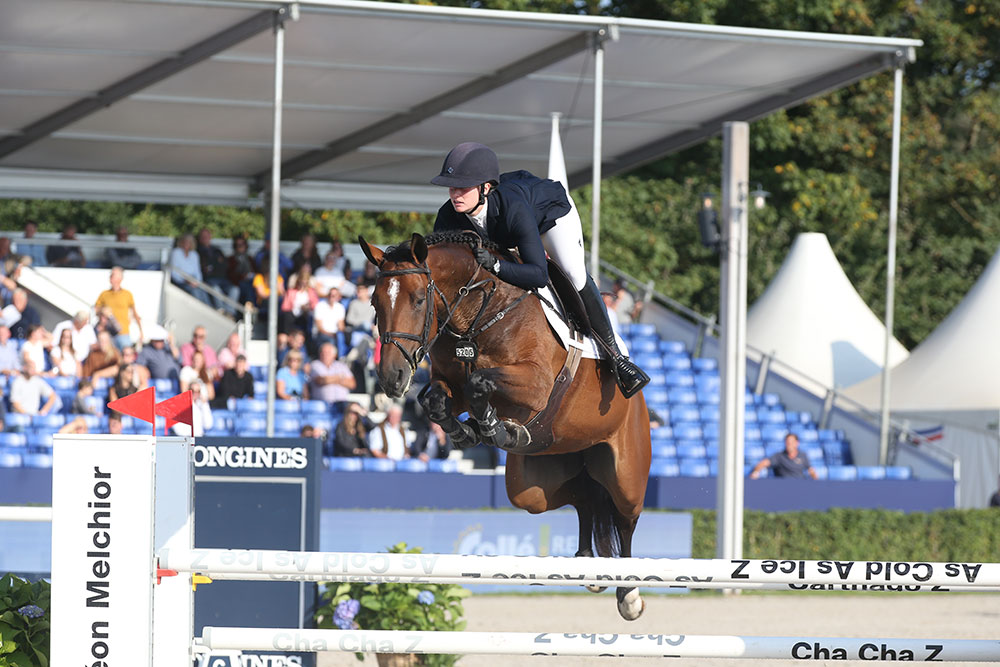 Nicole Eggens opted for a profitable option by ensuring a double clear round which, in the end, secured her an unexpected bronze medal with Loharna P (Carrera VDL). "She jumped very well but this is all very new for me. Today, the course was big but built with respect for the horses. I really hope she's my horse of the future," said the Dutchwoman.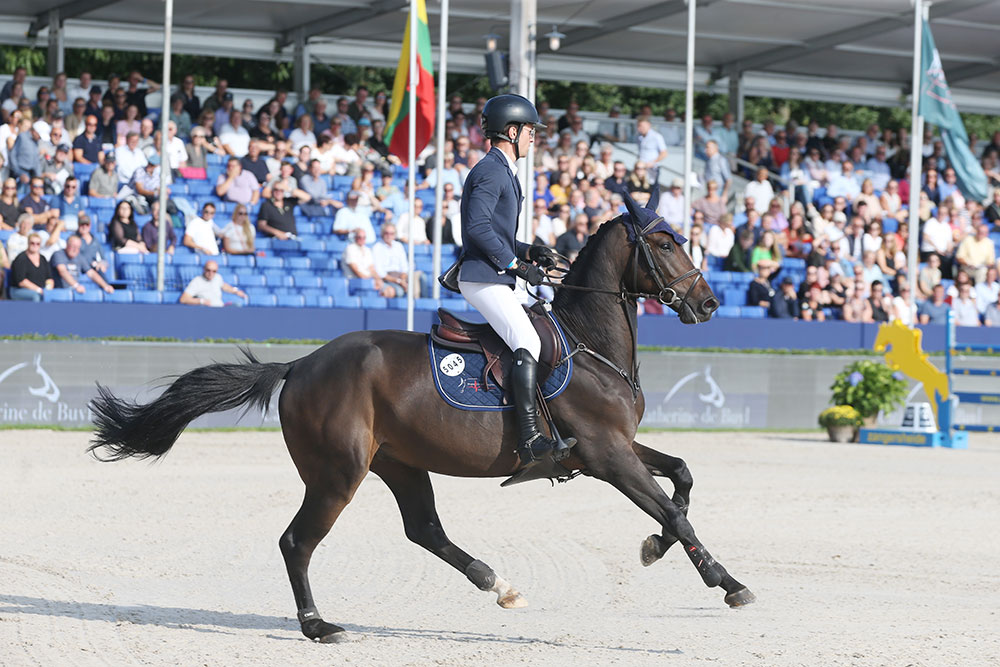 Arnaud Gaublomme started at the very beginning of the competition and in the end, left with a beautiful silver medal with this mare, Quabriolet van het Bildeken, who was born at home! "I was very fast between one and two, but I had to wait in the other lines. I knew I would be beaten but I'm happy with this second place. This mare just surprises us. She was already second in the Belgian 5YO Championship, and she's done it here again! She has a great character. A few years ago, I rode for Willy van Himpe, Kashmir van't Schuttershof's breeder. Anakin was there and he was a really nice horse. We thought he would be a good fit for our broodmare who had been competing with my father. We already had several good horses from her, but Quabriolet is really special," he said.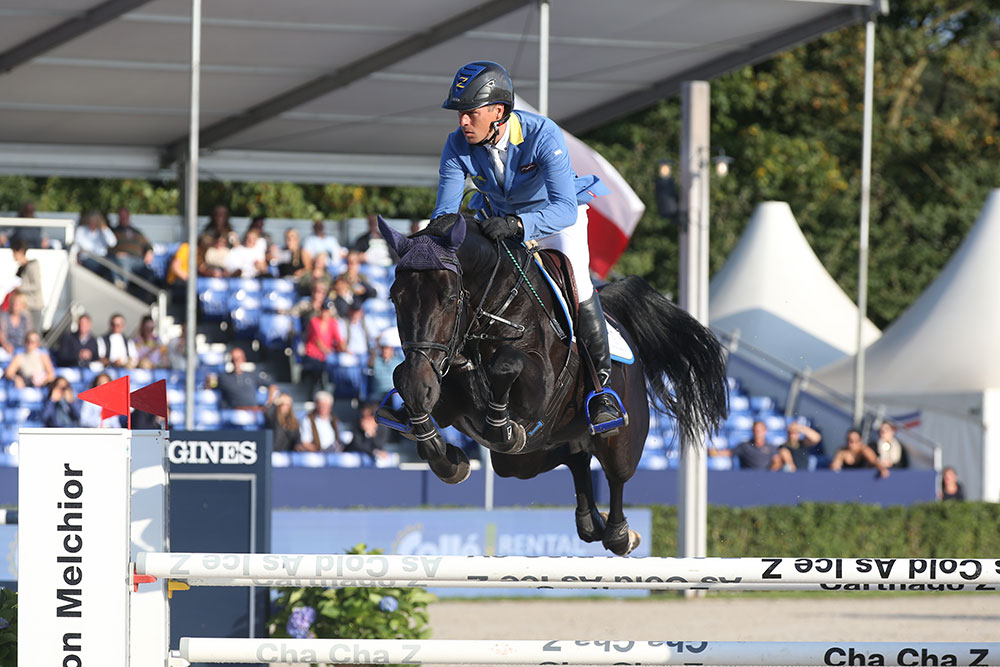 Christian Ahlmann was more than satisfied with this new victory at home: "Querido has had a very busy breeding season and only arrived at the stables four or five weeks ago. Before coming here, I just took him to a training competition. During this week, I tried to go step by step. I had a good feeling from the start and when I got to the jump-off, I thought we'd give it a try even though he didn't really know what to do but as always, he gave it his best shot. He's still playing around, he stumbles a bit... but everyone saw his quality. I didn't think my time would be good enough with the young Irish riders still coming up behind me because he's very green and his turns aren't perfect. Winning at home always gives you a good feeling. Dominator really makes things beautiful. He himself hadn't competed at five and six, he had covered so much that he was way behind, and our final wasn't good, but since then he has shown how special he can be, and today one of his offspring was here. Everything we dreamed about for Dominator is coming true," said Christian Ahlmann.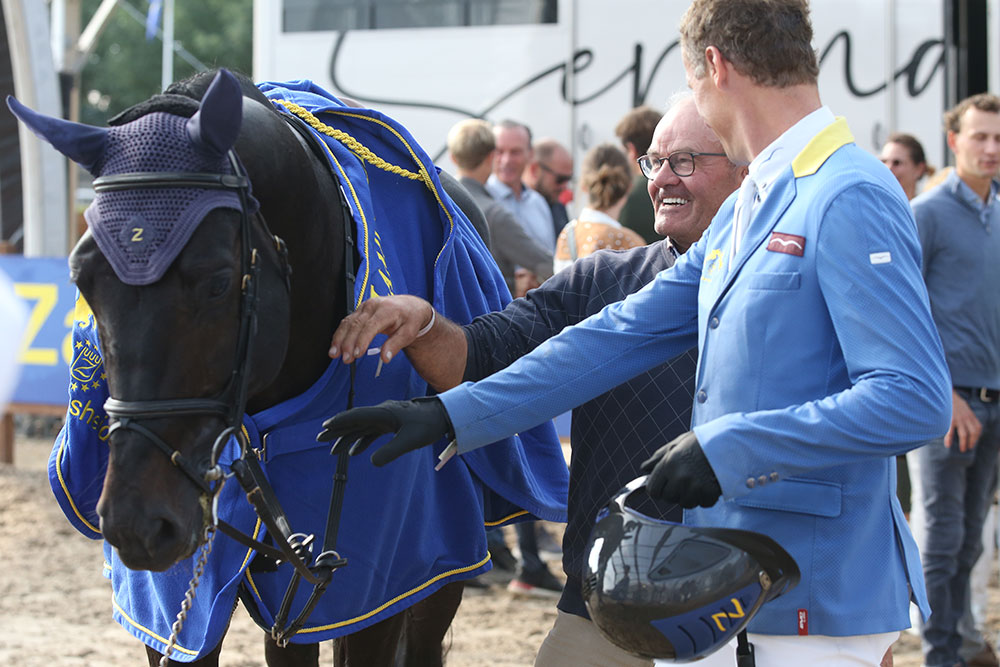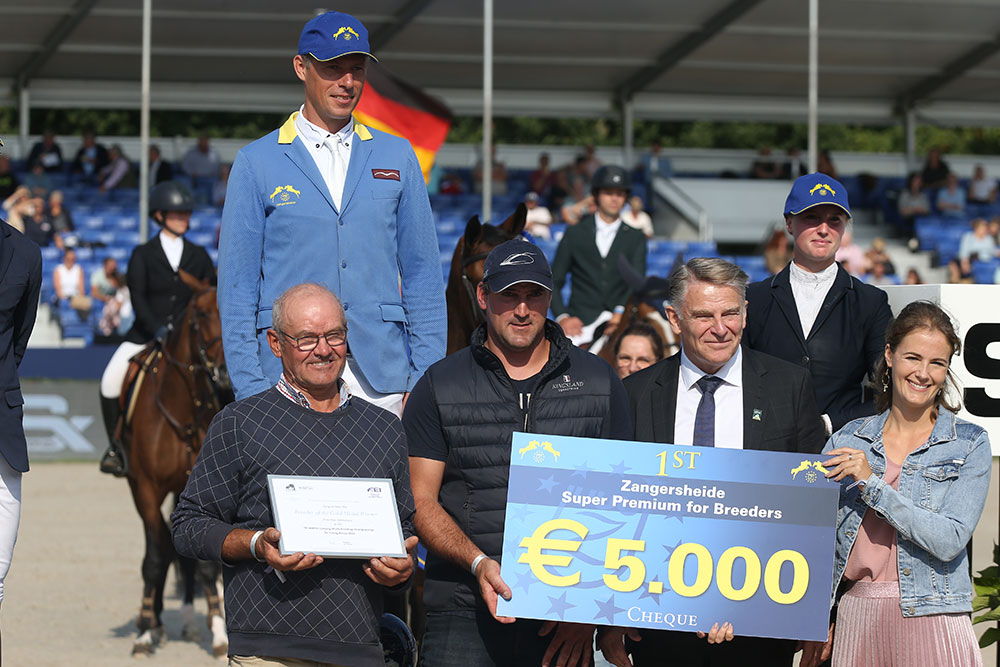 And yet this title almost didn't happen: "In fact, in the beginning, we had chosen Dominator for one of my son's mares but in the end she didn't take, and my mare didn't either, so we put Dominator over my other mare... and Querido was born! We kept him home until he was 2, and then we gave him to the De Winter family for the BWP licensing since Jeroen was already riding his brother, Leandro VG. Our goal was to sell him at the approval and Zangersheide acquired him there. Until then we were BWP breeders, but I must admit that since Querido joined Zangersheide, we register all our foals at the Z", explained his breeder Alois van Gorp.