Queensland E will no longer be ridden by Frank Schuttert...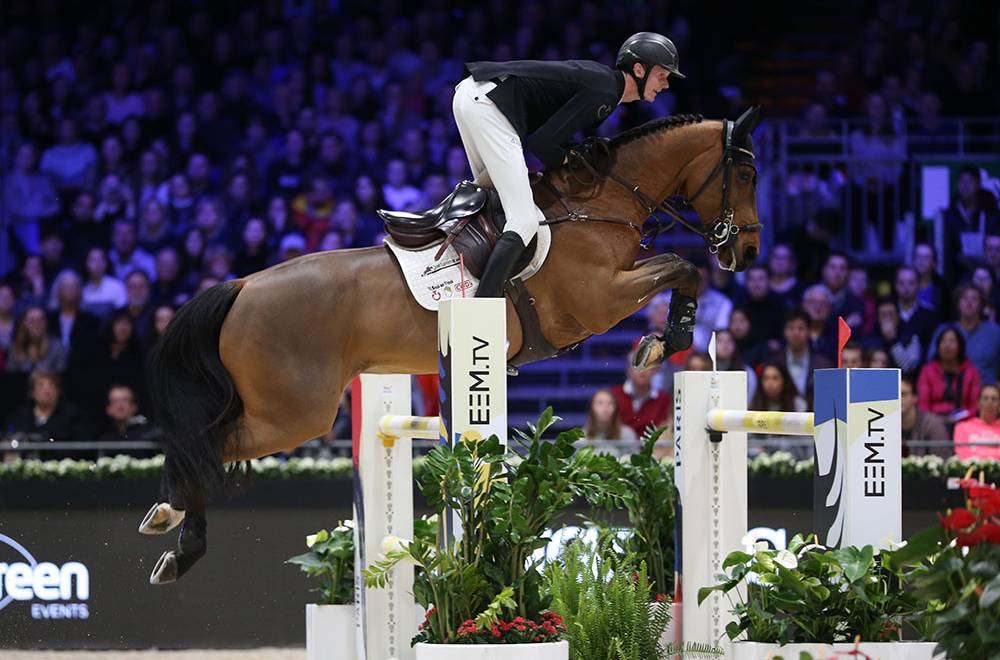 11 January 2020
Under the saddle of Dutch rider Frank Schuttert, the 11-year-old bay won last year's Maastricht 4* Grand Prix as well as the main event at the Madrid 5*. The pair also distinguished themselves by taking second place in the Le Touquet 3* Grand Prix, 4th in the Berlin 5* Grand Prix, and 8th in the mythical Spruce Meadows 5* CSIO!
Trained by Italian rider Natale Chiaudani, the gelding was competed under the Syrian flag at the beginning of 2019, before joining Jos Lansink's stables and rapidly progressing towards the highest level.
"Our plan was not to sell him. He was one of Franck's two options to compete at the Tokyo Olympics this year, but you have to keep the business running, hence, sometimes you have to sell the good horses! We wish Dani all the best with Queensland," Jos Lansink told World of Showjumping.
A few days ago we learned that she had sold her 15-year-old gelding, Caspar 213 (Cornet Obolensky), to the USA after recently placing 9th in the Prague Super Grand Prix.