Quavaroti Val Fleuri retires from sport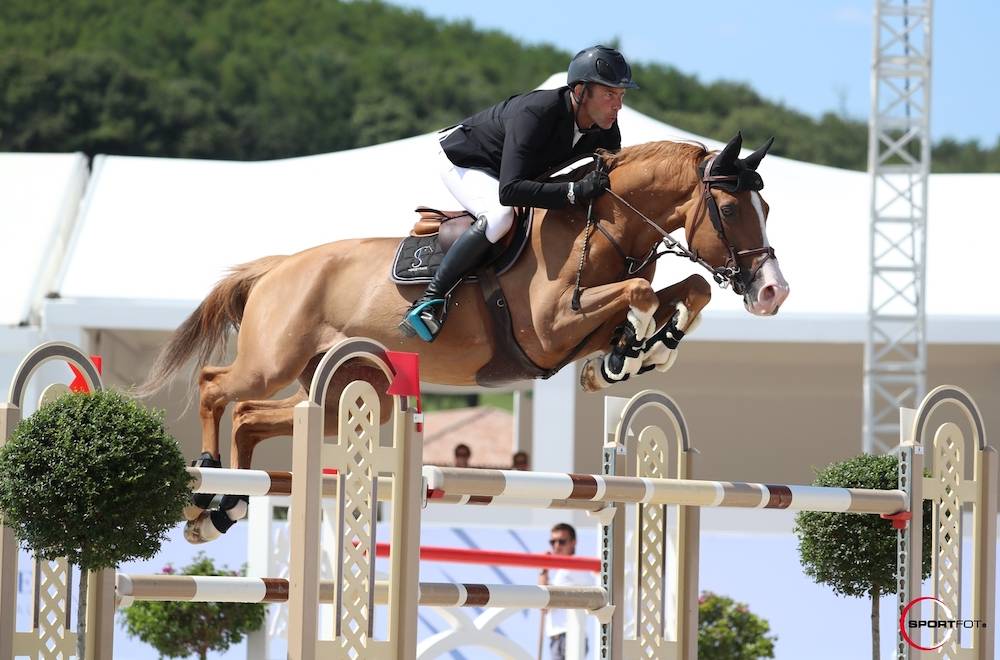 19 October 2020
Competition days are over for the chestnut and best friend of French rider Simon Lorrain, Quavaroti Val Fleuri. At 16 years of age, this son of Quidam's Rubin "is in great shape", says his rider. "I have no reason to retire him as he is doing very well, but the summer has been complicated in terms of competition, and the winter will be the same. He gave me so much that I couldn't have given him a better gift". The health crisis didn't allow the horse to shine one last time, so now he is retiring to the meadow near the home of Simon Lorrain in Moselle, who will see him every day.
Started by Alexandre Sueur, the gelding followed the Young Horses circuit the year he turned 5 years of age before coming under the saddle of Alexandra Francart, then Baptiste Bohren. At the age of 7, he joined the Moselle, initially for marketing purposes. "Quavaroti was already very atypical with blood, quite hot and worried, and some contests did not suit him. I found it difficult to present him for a possible sale, but above all, he became my friend," says Simon Lorrain. In 2018, the duo was named best pair in the CSI2* by Jumpfax after winning numerous international events. "I've always tried to understand him, and that's what allowed us to get to so far. I had to put his desires before mine," he insists.
"If I had the misfortune to change my plans, I would have to pay for it directly and it would take me several months to get him up and running again. But if we went to an arena that he liked, no matter how difficult it was, he would go!" The duo made a name for themselves up to CSI4*, notably with an 8th place in the Bourg-en-Bresse Grand Prix, but it was the victory in Arnas' CSI2* in 2017 that made the biggest impression on Simon Lorrain: "The event was very well prized, with big names such as Michel Robert and Nicolas Delmotte making the trip. That day was also the birthday of my groom who has been with me for six years, and this victory is still very important for the whole team."
Featured photo: ©Sportfot