Quartz Adelheid Z has passed away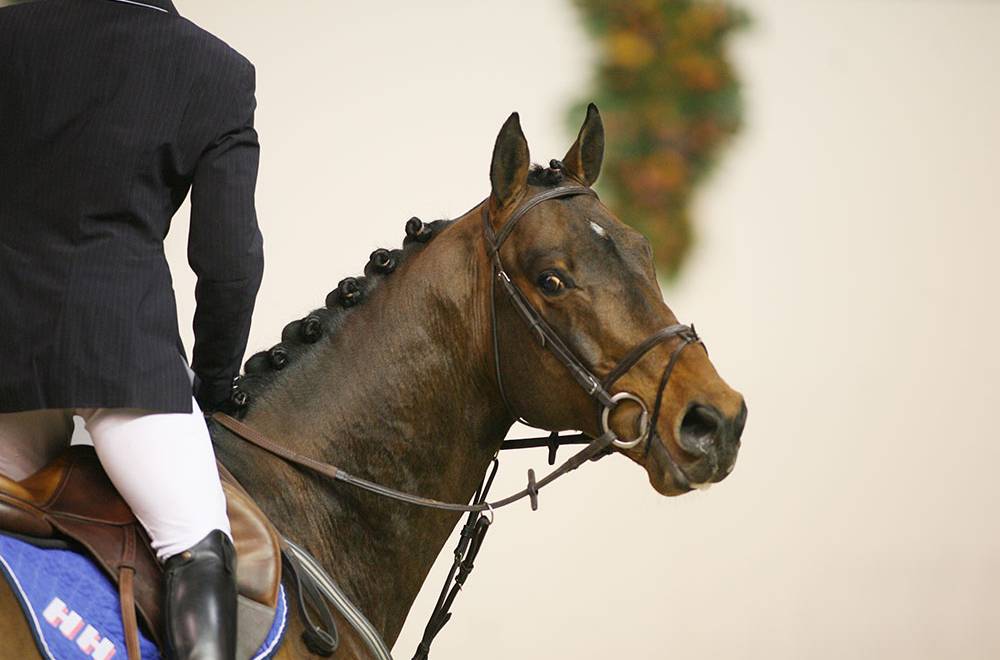 24 September 2019
Quartz Adelheid's (Quality Touch x Zandigo) life hasn't been easy. He was a real star over the rails, and he was promising prospect for Gregory Wathelet when he was still riding at the Haras des Hayettes, but Quartz Adelheid was quite the character and got injured when he was on the walker at the age of 5. There was no other option than to remove the eye. Nevertheless, he qualified for the 6-year-old World Horse Championship final in Lanaken. He then started competing on the international circuit... but wasn't able to return to full capacity.
He was the French 5-year-old Champion at Fontainebleau, and a finalist in the 5 and 6-year-old World Horse Championship in Lanaken. Quartz is the maternal half-brother of the internationally competed Lord Adelheid Z (Ramiro), and a full brother to Quartz Adelheid II Z, who competed with Mylene Diederichsmeier.
He then devoted himself solely to breeding, producing several Grand Prix horses. Despite his offspring numbers being kept confidential, he produced several Grand Prix horses, including Qognac des Hayettes Z, Saxo des Hayettes, Qapitano des Hayettes (aka Mighty Mouse) and Quickstep of the Paddocks Z (aka Quincy Too).
The Haras des Hayettes will not repeat his experience with the breeding station of the Haras de la Valledei:
"Last year, Mozart died there, under very sad circumstances, but we thought that it was a common accident that often happens with horses, and we agreed to send our other stallions back this season. The horses returned last weekend in a terrible, skeletal state. For Quartz, given his condition, we had no choice but to euthanize him. This is a completely unacceptable situation. No horse deserves this." explains Kathleen Lauwers.